Group Guide to the Best Breweries in Tampa
We can bet some of the best breweries in the whole state of Florida are found in the coastal city of Tampa. It's a city where natives and transplants alike settle down after years of exploring the country's best breweries and then set up shop to put what they've learned into practice. You'll find stout-centric taprooms with "Angry chairs," NOLA-inspired bar bites with fermented sips to match, and uniquely Floridian craft brews inspired by a mythical sea monster. With a line-up this impressive, you can count on a gathering with a group of family and friends at a Tampa brewery to be a night to celebrate!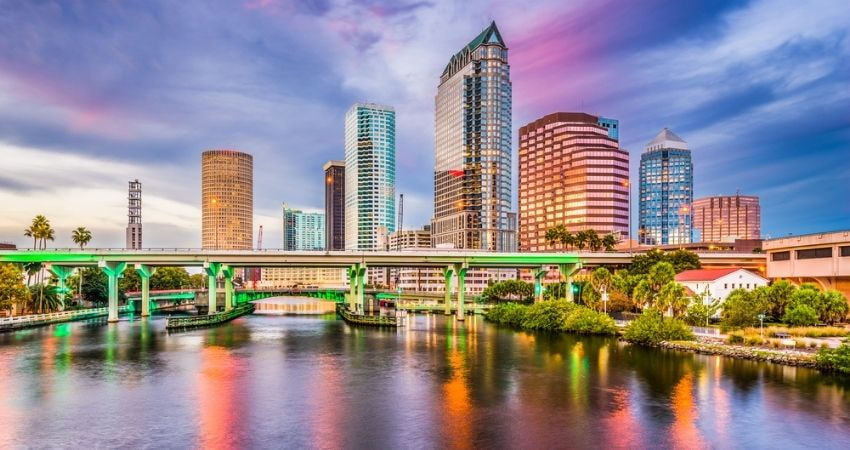 Ready to hit the road and taste some of the best beer in Florida? Rent a charter bus in Tampa and bring a group of friends, wedding guests, colleagues, and clients, or a party of hopheads to one of the best breweries in Tampa.
Cigar City Brewing
Address: 3924 W. Spruce St. Tampa, FL 33607
Phone: (813) 348-6363
Founded in 2009 by a fifth-generation Floridian and Tampa native Joey Redner, Cigar City Brewing is arguably one of the most popular craft brewers in the country. Redner wanted to make Tampa's history, culture, and cuisine shine on the international stage, so he brought an Alabama native in to whip up all of the exclusive seasonal brews you see on tap. You have to try a pour of the Jai Alai IPA (one of the top-selling beers in the U.S.), among other Florida-inspired sips, like the Florida Man Double IPA and Margarita Gose, a refreshing German-style sour ale with orange, lime, and salt.
Group Visit Tip: You can host your group and rent out an event space at Cigar City Brewing's Spruce Street Brewery & Taproom, or their Taproom Downtown at AMALIE Arena. If you're attending an event at the AMALIE Arena—for example, bringing a sports team or group of fans to a Tampa Bay Lightning hockey game—consider booking private space for a pre- or post-event brewery party.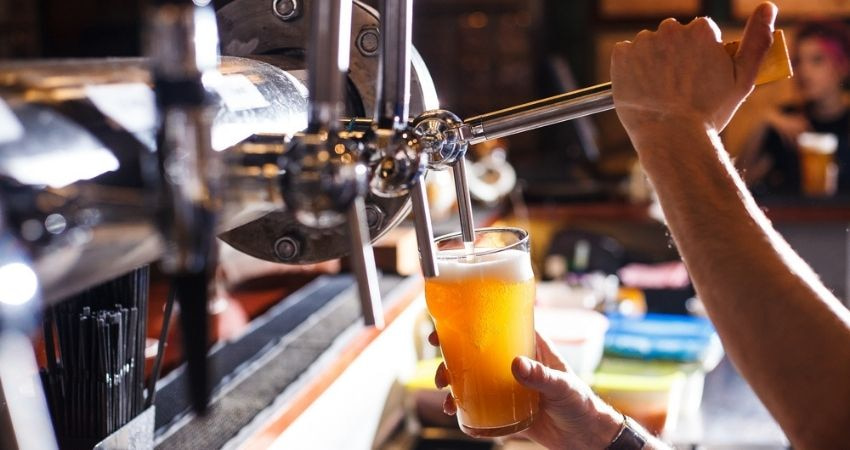 Coppertail Brewing Co.
Address: 2601 E 2nd Ave, Tampa, FL 33605
Phone: (813) 247-1500
Named after the owner's daughter's mythical imagery sea monster who lives in Tampa Bay, "the Coppertail" brewing company is all about dishing out "old world Tampa" vibes with tasty beers and comfy bar food. Enjoy decor like a bar made from reclaimed wood from the Arturo Fuente building, historic rail cars original to the building in the Ybor City district, and accents of train rails and storied Florida relics. Marvel the atmosphere with friends and family while sipping a sampler flight (we recommend brewery staples like the Free Dive IPA, Night Swim porter, and Unholy American Trippel ale) and snacking on house-cranked sausages or pulled jackfruit sliders.
Group Visit Tip: Coppertail Brewing Co. doesn't accept table reservations, so if you want to plan a corporate event, company outing, or bachelor/bachelorette party on the premises, get cozy in "The Loft Event Space." It's totally worth it for the private restrooms and elevator access, unique brewery tour experience, and private bartender service—all included with your rental.
Tampa Bay Brewing Company
Address: 1600 E 8th Ave, Tampa, FL 33605
Phone: (813) 247-1422
What's a guide to Tampa's best breweries without Tampa Bay Brewing Company on the list? TBBC has a couple of taprooms in town, but we recommend the original brewpub location on East 8th Avenue in Ybor City. Here you'll find a 10BBL brewhouse, 24 rotating taps, a full-service kitchen specializing in beer-infused food, and a large outdoor patio and bar for gatherings. Grab a pint of a local favorite like Reef Donkey American Pale Ale, and share some beer-y bar snacks like Johnny's Beer Cheese Dip and the Brew House Pretzel served with ale pepper jack fondue.
Group Visit Tip: While TBBC doesn't have a group event space, you can still reserve for parties of 10 or more any night of the week. To discuss options for your group event, Tampa Bay Brewing Company asks that you contact the general manager at kevin@tbbc.beer.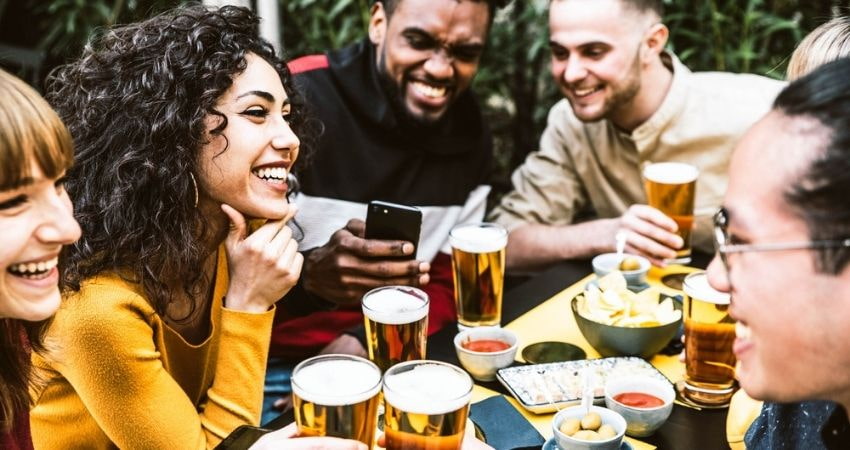 Southern Brewing & Winery
Address: 4500 N Nebraska Ave, Tampa, FL 33603
Phone: (813) 238-7800
With brewmasters hailing from Atlanta, Southern Brewing & Winery is a one stop shop and brewhouse for 40 taps of housemade beers, wines, ciders, meads, and kombucha (plus homebrew equipment so you can try your hand at brewing too!). This is a good place for adventurous taste testers to sample something they've never tried before, like a wine slushie or high-ABV kombucha.
Group Visit Tip: For a large group, you can rent event space and host a special event in the Southern Brewing & Winery taproom or biergarten by emailing southernbrews@gmail.com. But if you're traveling with a small group of up to 12 people, consider signing up for an on-site brewing class. For $20 a person, you can enjoy 2-3 hours team-building or friendship-forming while sipping tasty drinks and learning how to brew at home.
Zydeco Brew Werks
Address: 1902 E 7th Ave, Tampa, FL 33605
Phone: (813) 252-4541
Finally, the quirky, crafty, New Orleans-inspired Floridian brewpub you've been waiting for, right? At Zydeco Brew Werks, not only can you and your friends indulge in tasty craft beers on tap, but also an exquisite wine list, modern twists on classic cocktails, and a menu stacked with signature NOLA eats like gumbo, shrimp and grits, and po' boys. For the beerologists among us, enjoy one of Zydeco's Ybor Premium American lager or Gold Klub German lager, but if you're more in the mood for fruity or floral flavors, try something off their craft cocktail list like the Rosemary Paloma, an old school Sazerac, or Voodoo Gin.
Group Visit Tip: You can make a reservation on your own for up to 20 people, but for a proper private party, fill out a form to reserve and take over their taproom (maybe for a Mardi-Gras-themed wedding reception or bachelorette party?) The taproom here can accommodate up to 250 people, so don't be shy about throwing a blow-out bash.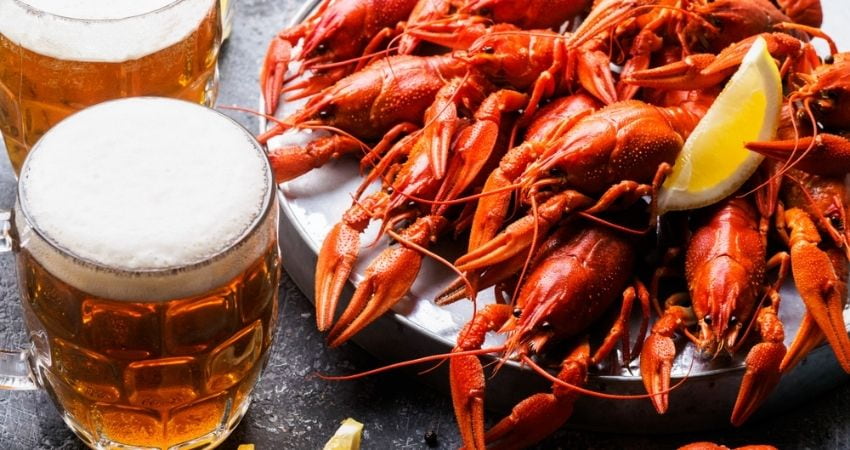 Angry Chair Brewing
Address: 6401 N Florida Ave, Tampa, FL 33604
Phone: (813) 238-1122
Are you interested in a no-frills, top-fermented establishment with a disdain for trivia nights and love for deep, dark stouts? Then this is the place for you. Perch yourself on a tractor-seat-topped bar stool and try some of their signature stouts like the Adjunct Trail Imperial sweet stout or Barrel Aged Imperial German Chocolate Cupcake Stout. But don't worry if some beer buffs in your group prefer other brews; Angry Chair also pours the occasional shandy, IPA, and Berliner Weisse.
Group Visit Tip: Angry Chair Brewing has limited parking and space in their taproom for groups, so we only recommend it for smaller parties that would fit comfortably in a minibus rental. Since parking here is mostly street parking, we recommend calling ahead to ask if a minibus can be accommodated in their lot, or having your driver drop you off before parking at a lot on N 12th St or 4802 N River Blvd.
Rock Brothers Brewing
Address: 1901 N 15th St, Tampa, FL 33605
Phone: (813) 241-0098
If you're rolling with a group of hopheads who love live music and craft brews, then you'll feel right at home at Rock Brothers Brewing. This historically-charming spot is more a live music venue than a proper brewhouse, and is open late on the weekends (until 2:00 a.m.) for shows headlining rock bands who help craft and inspire their beers, like the DAUGHTRY September Blonde Ale and Sister Hazel's Ale For You.
Group Visit Tip: Definitely plan a visit here around a live music event to get the most out of your experience. Keep an eye on their event page or Facebook page, The Attic at Rock Brothers, for the latest line-up!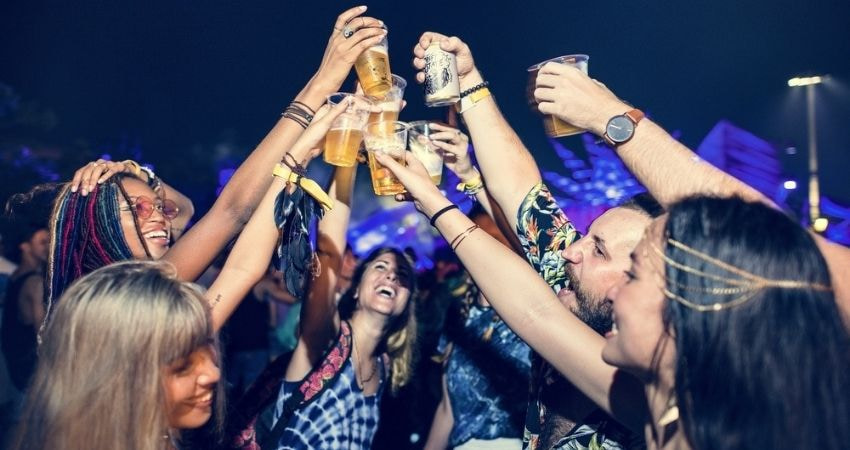 Rent a Charter Bus to a Tampa Brewery
If you're ready to start your Tampa brewery event planning, give Florida Charter Bus Company a call at 305-359-5975. Whether you're coming from in-town, nearby Fort Myers, or as far away as Orlando, we'll pair you with the best type of group transportation for your Tampa brewery event, complete with comfortable travel amenities (like air-conditioning and WiFi) and a designated driver for your evening of beer tasting and hopped-up revelry. We can't wait to hear from you about your Tampa brewery event!
Recent Posts
Do you need to rent a charter bus?