A Beginner's Guide to Tampa, Florida
So, you're visiting Tampa for the first time. Maybe it's for a wedding, or a sports event, or a bachelor/bachelorette party. Tampa has plenty to offer many people for many reasons – the city has three major league sports teams, several major attractions like its own aquarium and zoo, unique districts with its own charm for shopping and dining, and more.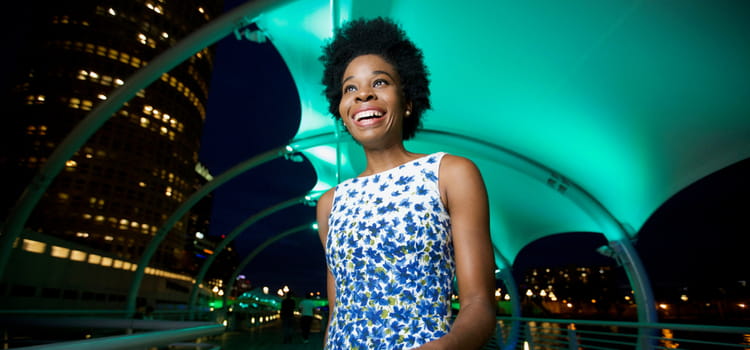 If you are getting worried thinking about logistics for a group of people in an unfamiliar city, worry no longer. Florida Charter Bus Company can help take that off your plate by chartering buses that are modern, comfortable, affordable, and accommodating of any group size. Give us a call any time at 305-359-5975 to speak to one of our representatives; we are available 24/7 and would love to help you with your group's individual needs.
Tampa has a bit of something for everybody. Below is our beginner's guide to Tampa, featuring some of the best places to go and things to see when you visit the city for the first time.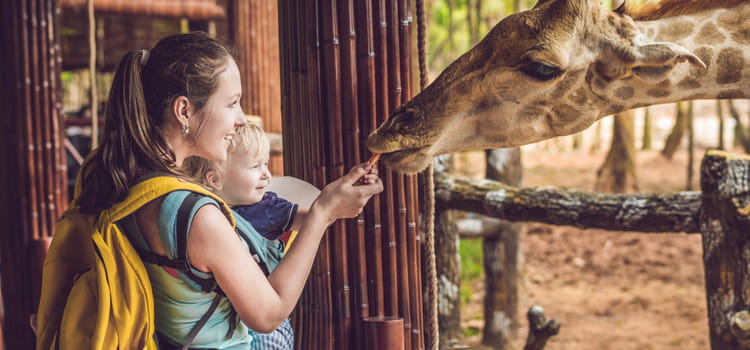 What to do In Tampa with kids
Busch Gardens Tampa Bay
Busch Gardens is a great option for families. In addition to rides and rollercoasters, you can also find plenty of shopping and dining at Busch Gardens, plus experience their 65-acre Serengeti Safari tour. Be sure to grab a Quick Queue pass so that you can skip the long lines.
Address: 10165 McKinley Dr, Tampa, FL 33612
The Florida Aquarium
The Florida Aquarium is considered one of the best in the country, and you can make an entire day out of a trip to the aquarium and the shopping, dining, and entertainment surrounding it. The aquarium offers discounts to groups of 15 people or more, making it group-friendly.
It also has plenty of parking available, but in the worst case scenario, you can have a charter bus drop your group off and pick them back up again at the front.
Address: 701 Channelside Dr, Tampa, FL 33602
ZooTampa at Lowry Park
Voted the #1 family zoo by Parents Magazine, and home to more than 1,300 animals, ZooTampa at Lowry Park is a great place for families and animal lovers alike. You can also purchase animal encounters with select animals at the zoo, such as rhinos, giraffes, and penguins.
The parking lot is a little tight and favors standard size cars, so be sure to have your charter bus driver drop your group off at the front to pick up later.
Address: 1101 W Sligh Ave, Tampa, FL 33604
Glazer Children's Museum
Nestled in the heart of the Waterfront Arts District and along the Tampa Riverwalk, the Glazer Children's Museum features beautiful and interactive exhibits to educate and entertain kids about the world around them. The 53,000-square-foot building features more than 170 interactive exhibits, in addition to traveling and permanent collections.
Address: 110 W Gasparilla Plaza, Tampa, FL 33602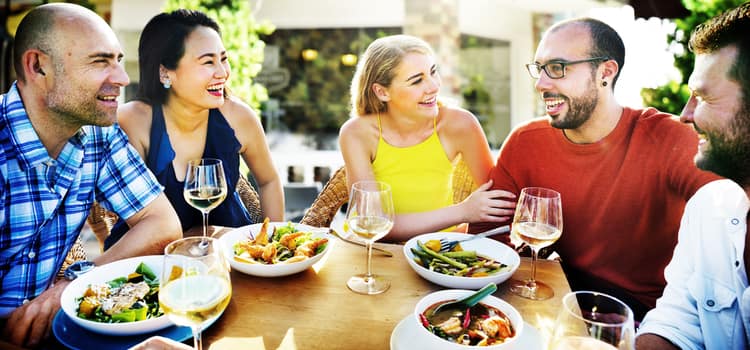 Outdoor activities in Tampa
Tampa Riverwalk
The Tampa RIverwalk is a 2.6-mile stretch of space along the Hillsborough River that contains shopping, dining, and some of Tampa's best entertainment spaces. Along the Riverwalk, you can find The Florida Aquarium, Tampa Museum of Art, Glazer Children's Museum, and more.
Because it's nearly three miles long, the RIverwalk features tons of opportunities for parking for charter buses. Alternatively, you can always have your charter bus drop you off and pick you back up later.
Address: Varies depending on where you start
Sparkman Wharf
Sparkman Wharf is a newer waterfront park on the outskirts of the Channelside District. Located near Amalie Arena, it features live events, hip restaurants and breweries, shops, street food, and more. The Tampa Bay History Center is also nearby.
Address: 615 Channelside Dr, Tampa, FL 33602
Dinosaur World
Take a walk through the prehistoric era with a trip to Dinosaur World. Located 90% outside, you can stroll alongside life-size models of dinosaurs such as Tyrannosaurus Rex, Velociraptors, Pterodactyls, and more. The gift shop features great gifts for dinosaur fanatics like fossils and crystallized amber.
Address: 5145 Harvey Tew Rd, Plant City, FL 33565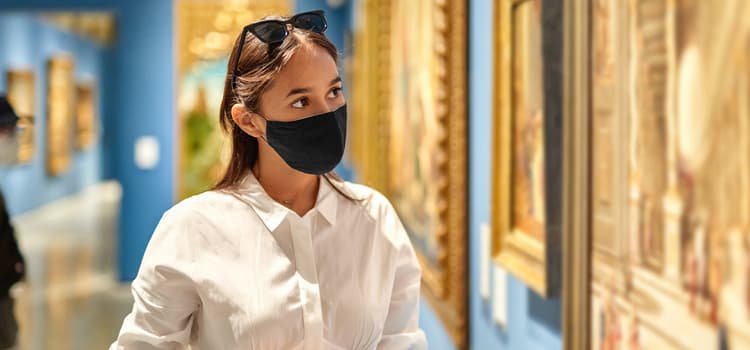 Activities in Tampa for history buffs
Tampa Bay History Center
The Tampa Bay History Center delves into the city's exciting and rich past, from Florida's first inhabitants to Spanish conquistadors, from cigar rolling to pirate's treasure. The 25,000-square-feet of exhibit space features three floors of both permanent and travelling exhibits.
Address: 801 Water St, Tampa, FL 33602
American Victory Ship & Museum
Climb aboard the American Victory Ship, one of only four fully-operational World War II ships in the entire country, for a maritime museum and one-of-a-kind experience all rolled into one. The ship also hosts special events from time to time, such as a "haunted ship" experience during Halloween time. The space aboard the ship is smaller than other museums, and may work best for smaller groups such as 18 people.
Address: 615 Channelside Dr, Tampa, FL 33602
Ybor City Museum
Ybor City is a popular destination for visitors, known for its nightlife, authentic Latin American and European cuisine, and being very LGBTQ+ friendly. The Ybor City Museum, housed in a bakery from the 1920s, hosts exhibits on the area's rich history, including its past in the cigar-making industry. It also hosts a beautiful Mediterranean garden.
Address: 1818 E 9th Ave, Tampa, FL 33605
Showmen's Museum
Fans of the carnival will enjoy visiting this unique museum in Tampa, dedicated to the history of the American carnival. Located a quick 15 minute drive from Tampa, the museum features exhibits, memorabilia, and even antique rides like a Ferris wheel and merry-go-round.
Address: 6938 Riverview Dr, Riverview, FL 33578
Tampa Baseball Museum
The Tampa Baseball Museum is a new museum that is located at the childhood home of Al Lopez, Tama's first Major League player, manager, and Hall of Fame inductee. The museum is a great place to visit for those who love sports, history, and Tampa.
Address: 2003 N 19th St, Tampa, FL 33605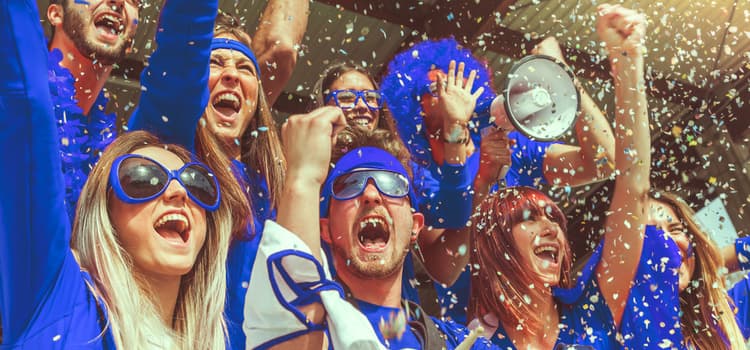 Sports venues in Tampa
Amalie Arena
Hockey fans will enjoy watching a game at Amalie Arena, home of the Tampa Bay Lighting hockey team, the Stanley Cup winners for both 2020 and 2021. Located in the Channelside District, it offers plenty of shopping and restaurants nearby as well. You can also visit the Florida Aquarium nearby.
There is tons of parking available, and the stadium is accustomed to handling parking for charter buses and other larger vehicles.
Address: 401 Channelside Dr, Tampa, FL 33602
Raymond James Stadium
Football fans rejoice! The Raymond James Stadium in Tampa is home to the Tampa Bay Buccaneers, nicknamed the "Tampa Bay Bucs" by locals and other football fans. It hosted the 2021 Super Bowl, where the Buccaneers made history by being the first NFL team in history to win a Super Bowl on their home field.
Address: 4201 N Dale Mabry Hwy, Tampa, FL 33607
Tropicana Field
Nicknamed "The Trop," Tropicana Field is just a short drive away from Tampa in St. Pete, and is home to the Tampa Bay Rays, Tampa's Major League Baseball team. Just north of the field, along 1st Street South, you can find plenty of options for dining, shopping, entertainment, and other establishments catered towards baseball fans.
Address: 1 Tropicana Dr., St. Petersburg, FL 33705
Tampa Bay Downs
Looking for a different sporting experience? Consider catching a horse race at the Tampa Bay Downs. Races occur most Wednesdays, Fridays, and weekends from the end of November to the beginning of May, and admission is only $3 a person. Plus, children 12 and under are free when accompanied by an adult.
Address: 11225 Race Track Rd, Tampa, FL 33626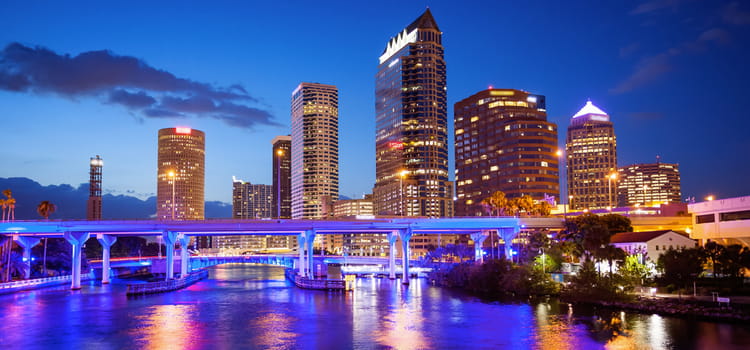 Make your first trip to Tampa memorable with Florida Charter Bus Company
We hope you're starting to feel super excited for you and your group's trip to Tampa! Tampa is an amazing city with a lot to offer, and we want to help make sure you and your group enjoy every second by providing affordable, convenient, and top-of-the-line transportation. Give Florida Charter Bus Company a call today at 305-359-5975 and let's chat about your Tampa charter bus!
Recent Posts
Do you need to rent a charter bus?