A History Buff's Guide to Orlando
With Walt Disney World and Universal Studios as the primary destination for most Orlando visitors, you may not think of adding any historical sights and attractions to your itinerary. However, you'd be missing out on a handful of tourist destinations worth exploring if you love American history as much as Mickey Mouse. While Walt Disney World Orlando first opened its doors in 1971, Orlando was founded and incorporated in 1875. It's since been home to a rich and vibrant history involving the Civil Rights movement, military history, Latino cultural heritage, and natural history.
If you're a history buff headed to Orlando in the near future and interested in exploring some of the city's past in between amusement park days, a charter bus rental is the way to do it. You can easily customize an itinerary between resorts, hotels, and historical highlights to meet the interests of you and your group. When you're planning your next trip to Orlando, make sure to add these spots to your list of things to do and places to see!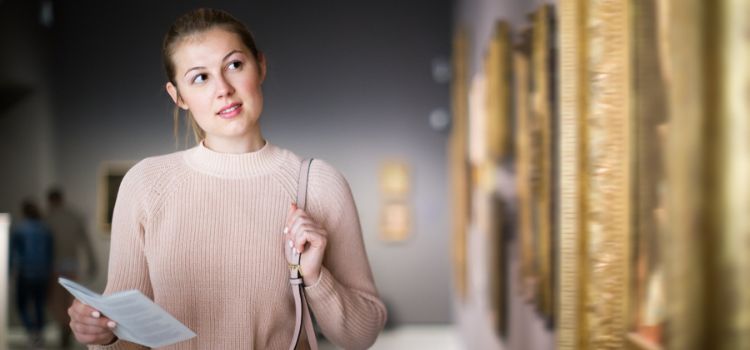 Hannibal Square Heritage Center
Located just north of Orlando, this historical preservation center was established in 2007 by the Crealdé School of Art as a tribute to the area's African-American heritage. The Heritage Center is home to the Heritage Collection: Photographs and Oral Histories of West Winter Park, a permanent exhibition showcasing significant events in African-American history since the Emancipation Proclamation. Plan a visit here around a rotating exhibition, go on a Hannibal Square Walking Tour, or educational program exploring black heritage and Southern folklore.
Address: 642 West New England Avenue, Winter Park, FL 32789
Phone: 407-539-2680
Charter Bus Rental Tip: If you're staying at any one of Orlando's many resorts, a private bus rental can easily take you and your group to Winter Park on your schedule. No need to worry about booking a car rental or finding rideshares when you've got a charter bus at your disposal!
Harry P. Leu Gardens
Head to Downtown Orlando to explore this stunning, 50-acre botanical garden and historical home that once belonged to Harry P. Leu and his wife, Mary Jane. The 19th-century home was built in 1858, and the successful Orlando couple purchased it in 1936. They filled the grounds with various plants and seeds they acquired from their extensive travels. Today you can stroll the landscaped grounds and trails to see lakes and various plants like palms, azaleas, tropical philodendrons, roses, camellias, and oaks.
Address: 1920 North Forest Ave, Orlando, FL
Phone: 407-246-2620
Bus Rental Tip: Bus parking is free for all visiting groups! If you have a group of 10 adults or more, just make sure to call ahead and book a self-guided group tour so the museum can arrange for your visit.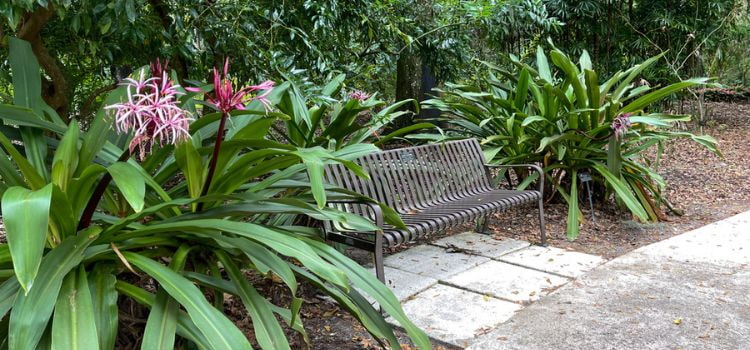 Orlando Museum of Art
Also a highlight of our guide to Orlando arts and culture, the Orlando Museum of Art is a leading cultural institution in Florida with plenty of local history to explore. Founded in 1924, the museum displays a permanent collection of American Art, African Art, Art of the Ancient Americas, and Contemporary Art. You'll see highlights from artists like Georgia O'Keeffe and Nick Cave, as well as historical pieces like a warrior headdress from Uganda and ancient Mayan ceramics. To make the most of your visit, go for a seasonal event like Art in Bloom, a floral display in the spring, or the Festival of Trees in November.
Address: 2416 N. Mills Ave. Orlando, FL 32803
Phone: 407-896-4231
Charter Bus Rental Tip: Bus parking is available in the lot, so there's no need to worry about finding parking elsewhere. Your driver can simply drop you and your group off at the entrance, and you can arrange for them to pick you up at the entrance at the end of your visit, as well.
Rent a Charter Bus For Your Next Orlando Trip
Ready to explore the historical highlights in Orlando? Call Florida Charter Bus Company at 305-359-5975 to book a bus and begin arranging your group travel plans. We have various types of charter buses to meet any group transportation services you may need, so call today and receive a free, no-obligation quote for your group trip in Orlando.
Recent Posts
Do you need to rent a charter bus?