Your Guide to Arts and Culture in Orlando
What's the first thing you think of when you think of entertainment in Orlando? Probably Disney World. Everybody knows about Disney World and its magical offerings.
But those seeking some more cultured and artistic experiences will be pleasantly surprised to find out that Orlando has a lot to offer. In addition to incredibly unique dining experiences, you can also find great museums, performing arts centers, and other avenues to experience culture in Orlando.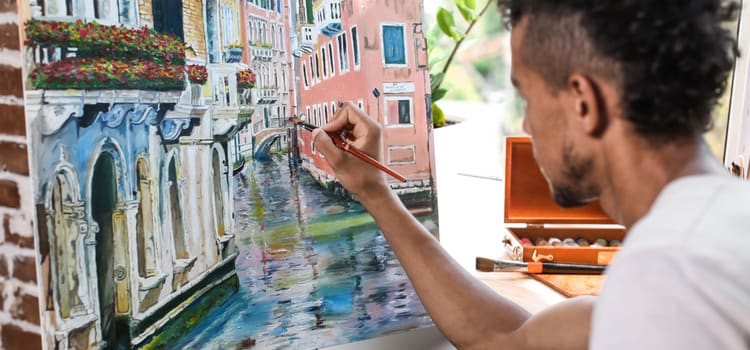 Florida Charter Bus Company is here to break down some of the best arts and culture experiences Orlando has to offer. We are also here to help provide your group with modern, comfortable, and upgraded charter buses for groups of all sizes. Whether you are visiting Orlando in a small friend ground for a bachelorette party, or a large school group looking to include some arts in your children's education, we have a charter bus that will fit your needs.
Florida Charter Bus Company can be reached 24/7 at 321-206-6444, where we can speak to you about your group's specific needs and find you a charter bus solution.
Here are some of the best places to experience arts and culture in Orlando with a group.
Orlando Museum of Art
The Orlando Museum of Art is one of the most popular art museums in Orlando—and for a reason. They present anywhere from 10 to 12 annual exhibitions a year of various mediums from artists around the world. A current exhibition you can visit is "Louis Dewis: An Artist's Life In France." This exhibition features paintings by Dewis inspired by the beautiful rolling hills and countryside of France in the 1900s.
Admission is only $15 for adults, and the museum offers special discounts for students, seniors, children, and military members. The museum is open every day of the year except for a few major holidays: Independence Day, Labor Day, Memorial Day, Veteran's Day, Thanksgiving, Black Friday, Christmas Eve, Christmas Day, and New Year's Day.
Museums are a great group activity; according to the museum's website, most people spend an hour to two hours exploring the exhibitions. Plus, the Orlando Museum of Art offers free, charter bus-friendly parking during normal operation hours. It's the perfect activity to do with your group in the morning before you catch a group lunch at one of Orlando's many group-friendly restaurants.
Address: 2416 N Mills Ave, Orlando, FL 32803
Orlando Ballet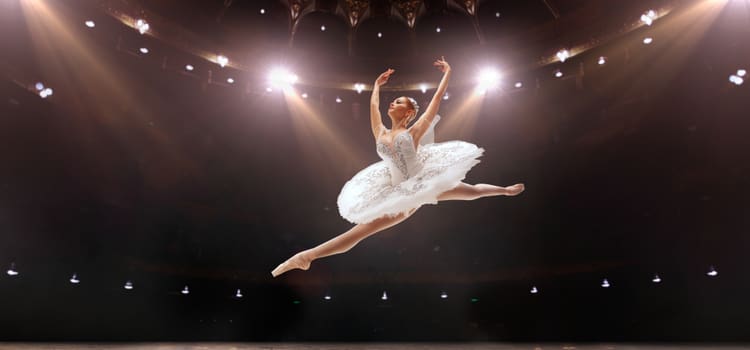 Founded in 1974 with only 12 dancers and $4,000, the Orlando Ballet has worked its way up to being one of the most prominent ballets in the country. In addition to their annual showing of The Nutcracker, they put on several different shows each year during select dates. Be sure to check out what's showing before your group's trip, and plan accordingly.
Their 2021/22 season promises a season of "romance and adventure." Enjoy a colorful retelling of The Jungle Book, Christmas favorite The Nutcracker, the enchanting and heartbreaking Giselle, and even the Great Gatsby.
Another great reason to visit the Orlando Ballet is that they offer discounts for groups for up to 25% off depending on the size of the group. You can inquire on the website to learn more about the discounts and how to plan your group's visit.
Because they perform in the heart of the city, parking can be a hassle. And it isn't free, either; parking at the ballet's venues starts at $10 and can be as expensive as $25 for valet parking. But if you rent a charter bus for you and your group, you can avoid the hassle of taking different cars and racking up costs in parking.
Address: Venues vary, see website for more details
Cornell Fine Arts Museum at Rollins College
Just a short, 15-minute drive from the heart of Orlando is the Cornell Fine Arts Museum in Winter Park, Florida. This hidden gem of a museum is completely free to visit – just register in advance first.
Fans of classic literature will enjoy a current exhibition entitled "Path to Paradise: The Artistic Legacy of Dante's Divine Comedy." And for those who enjoy eclectic, colorful, and "out there" art pieces, you can find the "UPTOWN/DOWNTOWN: Richard Lindner's Fun City" installation, which features colorful and quirky city-inspired art pieces.
Keep in mind, this museum is closed on Mondays. On Tuesdays, it is open from 10:00 am to 7:00 pm; Wednesdays, Thursdays, and Fridays from 10:00 am to 4:00 pm; and Saturdays and Sundays from noon to 5:00 pm. Also visit their hours page for seasonal closing times, such as holidays and installation changes.
Because the museum is located within a college, and construction is often happening, parking is free but very limited. A charter bus rental will be an easy and hassle-free way to have your group picked up and dropped off.
Address: 1000 Holt Avenue-2765, Winter Park, FL 32789
Orlando Philharmonic Orchestra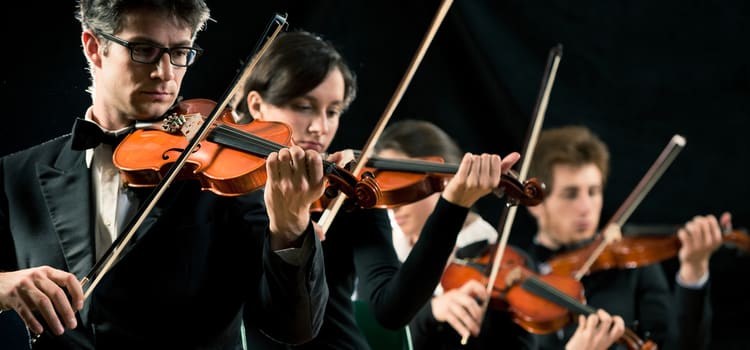 For those who enjoy fine classical music, the Orlando Philharmonic is a must-see for your Orlando group. It's also a great place to take a group of music students during school or music summer camp.
The Orlando Philharmonic just recently announced their upcoming 2021/22 season, and it's going to be music to your ears. Their Focus Series at The Plaza Live focuses on the 250th anniversary of the music of Beethoven, and Little Red Riding Hood explored the classic fairytale with tense and exciting music. Plus, enjoy "An Evening of Mozart" for more classical tunes.
If you decide that you want to see another show, you can exchange your tickets for one show for a different show for a small fee. For lost tickets, you can easily fill out a form online to be issued new tickets for your original seats. Be sure your group has all their ticket information organized and safe before the show.
There is both paid and free parking onsite, but it can be limited, especially the free parking. The easiest way to navigate the busy venue without taking several different cars is to rent a charter bus. There are charter buses available for all group sizes that fit every need your group has.
Address: Venues vary, see website for more details
Experiences arts and culture in Orlando with Florida Charter Bus Company
One of the best reasons to visit Orlando is that they have something for everyone, from the foodie to the artist to the theme park fanatic. And Florida Charter Bus Company wants to make sure you and your group enjoy all the magic Orlando has to offer. Give us a call any time at 321-206-6444 and we will work with you to find a charter bus solution for you and your group.
Recent Posts
Do you need to rent a charter bus?