A Group Guide to Miami's Breweries
Breweries offer more than refreshing, innovative craft beers. They give us a lively space to hang out with friends, explore new flavors, and make new memories. And if any city knows what makes a good brewery, it's Miami, home to year-long sunshine and endless party vibes.
Ready to see what South Florida has been brewing up? You and your group can hop on a charter bus rental for a hoppy, laidback ride across the city. Florida Charter Bus Company is your one-stop-shop for seamless bus rentals of all kinds, ranging from small minibus rentals to full-sized charter buses. Each bus rental comes with a professional driver and a choice of luxury amenities at your request to make the trip even better, like AC to cool off from the sun, WiFi to keep everyone connected, or onboard restrooms in case the brewery restroom lines are too long.
Whether you're hitting breweries for a bachelor or bachelorette trip, a company outing, or a private celebration, let Florida Charter Bus Company make group transportation easy and stress-free. With reliable transportation for everyone, no one will have to worry about designating a driver, and you can relax knowing your group will get home safe and sound.
When you're ready, give our 24/7 team a call at 305-359-5975, and add some of these top breweries to your itinerary.
Charter Bus Parking in Miami
Miami is a party-central city with plenty to do for everyone, which means it can be difficult to find parking for just about anyone, especially during peak times. When renting a charter bus, it's important to plan ahead and get your parking settled while putting together your itinerary. Research nearby parking decks, ensure which ones allow oversized vehicle parking, and determine the best spots for pickup and drop-off nearby for a completely stress-free adventure.
A Quick Note on Safety
While many cities are lifting COVID-19 restrictions, many Miami breweries had to temporarily close during the pandemic. During this transition, some may still be exclusively offering to-go services, while others may still be following safety protocols like social distancing and face coverings. Check ahead to learn more about each facility's hours and safety guidelines while planning your group trip so you're ready for anything.
Wynwood Brewing Company
Location:  Wynwood
Address: 565 NW 24th St, Miami, FL 33127
Phone: (833) 996-9663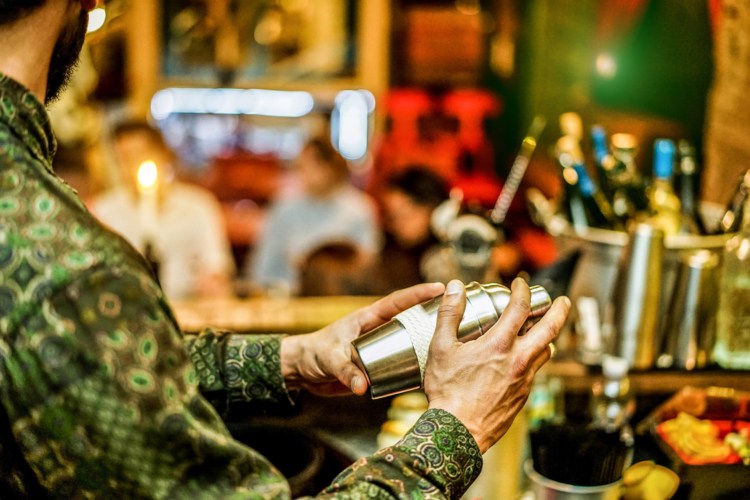 At some breweries, the beer does all the talking, and Wynwood Brewing Company does just that. Located in the artsy Wynwood neighborhood, this is Miami's first craft beer production brewery, giving its visitors that cozy, laidback feel. While this establishment is on the smaller side, the colorful exterior carries its quirky energy all the way inside, offering indoor and outdoor areas to sip on your new favorite brews. Even better, the beer is inexpensive and smooth, with their Father Francisco reigning at 9.3% ABV and is known to sneak up on you. With over 18 beers on tap and a hot dog stand right outside, you don't want to miss this energetic spot.
The Tank Brewing Co
Location: Hialeah
Address: 5100 NW 72nd Ave A-1, Miami, FL 33166
Phone: (786) 801-1554
Liquid innovation is the game, and the Tank Brewing Co. is the name, serving up 16 different taps in a 25,000 square foot facility. This massive brewery has a reason for its popularity; the establishment has almost-weekly live concerts, a cigar room, 5k races, daily tours, and more, making it a staple in the community. Depending on which season you're visiting, favorites are the classic Freedom Tower American Amber and the Fresh Hopped Juicy IPA. Looking for a spot to host a celebration? They offer private rentals for an experience your whole group won't forget!
J Wakefield Brewing
Location: Wynwood
Address: 120 NW 24th St, Miami, FL 33127
Phone: (786) 254-7779
This spunky spot gives local artists a spot to shine and nerdy visitors a dream place to enjoy their beer. This taproom offers 15 beer taps in a spacious 1,200 square foot indoor spot. If the tasty brews don't entice you, then the unique decor might. You'll find wall-length murals of Star Wars characters prepared by local artists, comic book lithographs, and two TVs to keep the action going. Still need more? Head outside to lounge in the Empire-themed beer garden, the perfect backdrop to an ice-cold beer. Favorites to try are the El Jefe with coconut hints and the DFBF Berliner Weisse, which usually sells out as soon as it's released.
Lincoln's Beard Brewing Co.
Location: Westchester
Address: 7360 SW 41st St, Miami, FL 33155
Phone: (305) 912-7390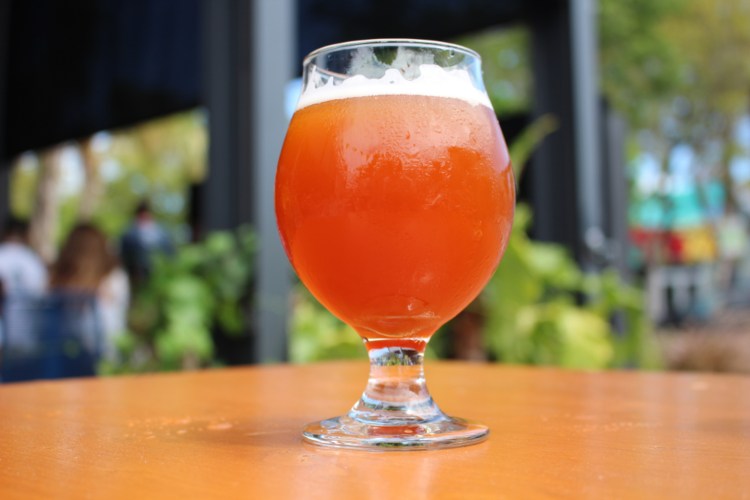 If the name isn't weird enough for you, the funky atmosphere at Lincoln's Beard Brewing Co. might intrigue you to sit and sip for a bit. When your group is ready to get out of the sun, then this is your spot, with their brews claiming to be brewed specifically with Florida heat in mind. This place offers weekly events, like trivia, karaoke, and live music, plus plenty of tasty pub food to pair with delicious brews and a penny-lined bar. Becoming a local social hub among loyal followers, with the P. Swayze IPA and Stepbro IPA being favorites. Parking here can be a bit tough, so be sure to plan ahead. But most importantly, remember to keep true to their motto: Get Weird at the Beard!
Veza Sur Brewing
Location: Wynwood
Address: 55 NW 25th St, Miami, FL 33127
Phone: (786) 362-6300
Good vibes and good beer: if that's what you're looking for, then Veza Sur Brewery fits the list. This brewery aims to recreate warm flavors and passion you'd find in Latin America, perfect for Miami's hot summers or mild winters. Your group can sit back and escape to paradise in a Latin-style setting, munching on a snack from the nearby food truck. Among staple traditional Latin beers, other favorites you should try include the Mango Blonde Ale, Per'La Coffee Porter, or the Selva Negra, a unique chocolate cherry stout.
Explore Miami Breweries with Florida Charter Bus Company
Miami's brewery scene only continues to grow and get better, and if your group is up for the challenge, Florida Charter Bus Company can help you discover them all. We'll handle all the transportation logistics so your group can focus on finding new favorites. Among brewery tours, we can help you see all that Miami has to offer, from sports to arts and culture, no matter the kind of group. Our team is ready to help you plan at any time when you call us at 305-359-5975.
Recent Posts
Do you need to rent a charter bus?