Arts and Culture in Miami
Miami overflows with art, from graffiti murals to Flamenco dancing, live theatre, and jazz. This culturally diverse city features dozens of plays, concerts, art walks, and dance performances every year and draws thousands of visitors as a result. But as fun as large cultural events are, navigating the accompanying traffic and crowds can be tricky.
Take the stress out of your next trip to Miami by booking a motorcoach from Florida Charter Bus Company. We offer modern bus rentals with reclining seats and air-conditioning, and your professional driver will ensure you don't get lost while traveling around the city. Just give us a call at 305-742-0966 to book a charter bus before you head to one of these Miami cultural destinations.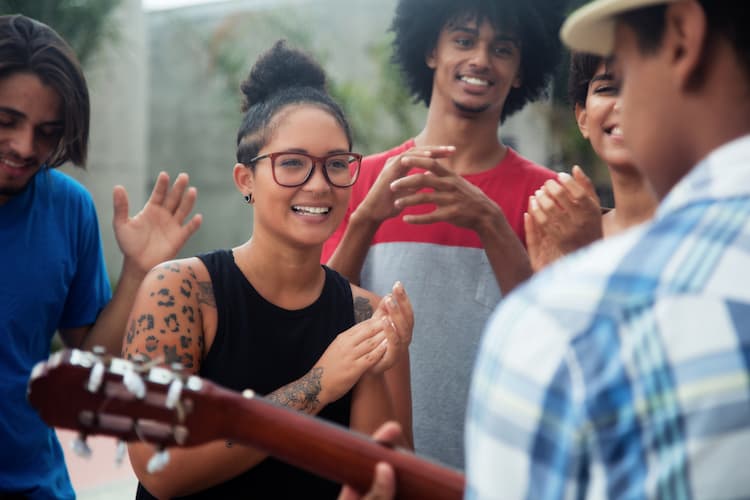 Visual Arts
Wynwood Arts District
The Wynwood Art District is the heart of the visual arts in Miami. The neighborhood first became famous for the Wynwood Walls, a collection of graffiti paintings covering the outside of neighborhood businesses. Wynwood Walls is now a free museum with around 35 constantly changing street murals painted by local and international artists. Every second Saturday, the Wynwood District hosts an Art Walk where restaurants, stores, and galleries stay open late into the evening.
Speaking of galleries, many of Wynwood's galleries also participate in Art Basel Art Week, held in Miami Beach every fall or winter. This international art fair brings almost 100,000 artists and art fans from North, Central, and South America to Wynwood each year. Some galleries that aren't part of Art Basel even hold their own satellite events during the same week.
Wynwood Walls
Address: 2520 NW 2nd Ave, Miami, FL 33127
Charter bus parking: The Wynwood district relies on a mix of street parking and paid surface lots. You may want to give your charter bus driver money for the parking fees and ask them to drop your group off close to your destination.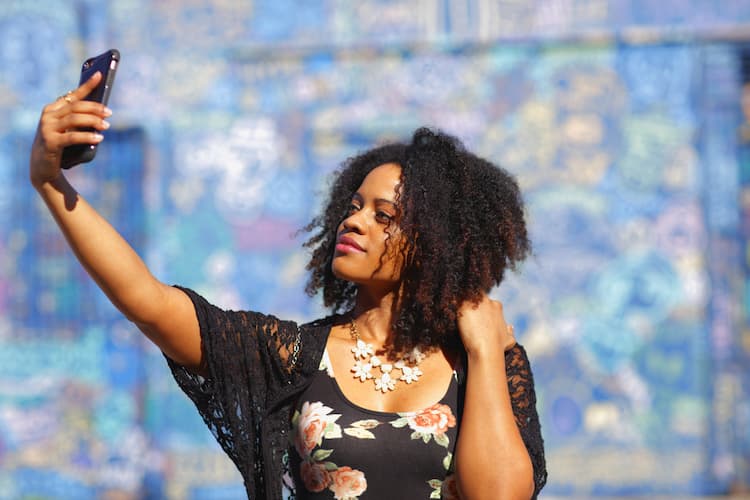 Museums
In addition to galleries, Miami boasts acclaimed art museums. One of the most famous is the Pérez Art Museum Miami, known for its collection of contemporary art that strives to reflect the cultural diversity of Southern Florida. Recent exhibits have included Allied with Power: African and African Diaspora Art and After Carmen, performance art by Sandra Vivas. PAMM also hosts free second Saturdays that feature art-inspired activities for teens.
If you prefer older art, check out the Vizcaya Museum & Gardens. Located inside of James Deering's 1920s estate, the Vizcaya Museum offers Gilded Age architecture and furnishings as well as artwork that was saved from the Nazis during World War II. The 10 acres of outdoor garden are also peppered by sculptures that date back to the Baroque era.
Pérez Art Museum Miami
Address: 1103 Biscayne Blvd, Miami, FL 33132
Charter bus parking: The Pérez Art Museum Miami has a parking garage, but charter buses probably won't be able to fit. You'll need to look for a nearby paid surface lot.
Vizcaya Museum & Gardens
Address: 3251 S Miami Ave, Miami, FL 33129
Charter bus parking: Vizcaya has free parking in its main lot.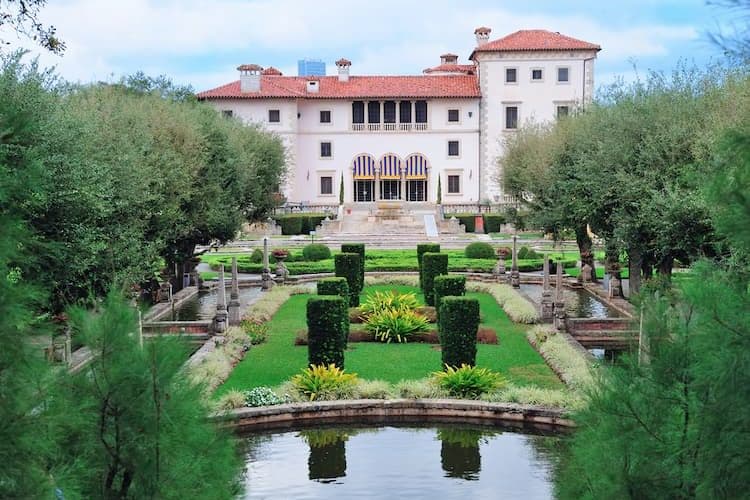 Dance
Ballet and Flamenco Ballet
Miami is one of the most ballet-heavy cities in the U.S., with multiple professional troupes. The largest is Miami City Ballet, who perform original pieces like ViVa and To Miami, With Love as well as classical pieces like Stravinsky's Firebird. Their school serves young dancers from 3-18.
If you want to see ballet as it's practiced in Cuba, check out Cuban Classical Ballet of Miami. This professional performing troupe also has a school, located inside the Miami Hispanic Cultural Arts Center. Dancers are trained in Cuban ballet, contemporary dance, and Flamenco, and Florida Charter Bus Company can help your young dancers get to classes or summer camps.
Miami City Ballet
Address: 2200 Liberty Ave, Miami Beach, FL 33139
Parking: Miami City Ballet doesn't have designated parking, but several paid lots lie nearby.
Cuban Classical Ballet at Miami Hispanic Cultural Arts Center
Address: 111 SW 5th Ave #101, Miami, FL 33130
Parking: Your bus will need to take advantage of street parking or paid lots near the center.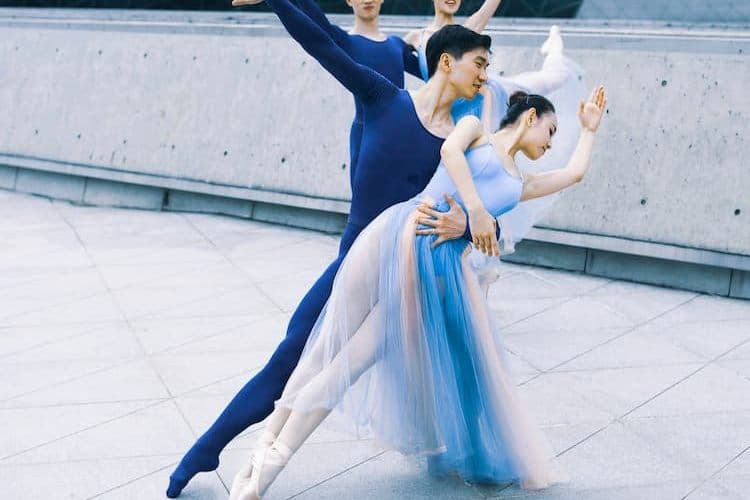 Image credit: arnie chou on Unsplash
Contemporary Dance
Want your class or after-school group to experience modern dance? Take your students to see Dance NOW! Miami. This innovative troupe has produced shows like Dorian's Reflection, inspired by the Oscar Wilde novel, Anusim, based on Jewish tradition, and La Malinche, created by Mexican choreographer and dancer José Limón. They offer classes in Miami and perform at the Broward Center in Fort Lauderdale.
Peter London Global Dance, another professional Miami company, also practices contemporary dance and is known for an outstanding commitment to multiculturalism. The company fuses modern dance, ballet, and jazz with South American, Caribbean, Native American, and West African dance to create original performances you won't want to miss.
Dance NOW! Miami at Broward Center for the Performing Arts
Address: 201 SW 5th Ave, Fort Lauderdale, FL 33312
Charter bus parking: A 950-space public parking lot lies across the street from the Broward Center at 101 SW 5th Avenue. This lot costs $10 on Monday through Friday evenings and Saturdays and Sundays. Otherwise, it's free.
Peter London Global Dance Company at the Adrienne Arsht Center for the Performing Arts
Address: 1300 Biscayne Blvd, Miami, FL 33132
Charter bus parking: The Arsht Center has multiple paid lots nearby where you can leave your bus.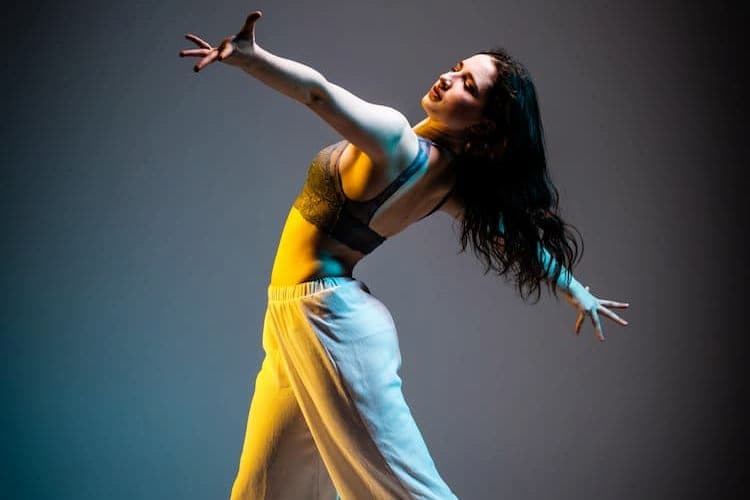 Image credit: Morgan Petroski on Unsplash
Music
Symphony Performances
Miami's premier philharmonic orchestra, the New World Symphony, performs classical music throughout the year as well as offering music lessons for kids. Their home is the beautiful New World Center, which was designed by acclaimed architect Frank Gehry and is worth a visit in its own right.
Don't panic if orchestra tickets are too expensive for your group, though. The symphony offers "Wallcast" performances where they project images of the musicians onto the walls of New World Center and pump the music out into SoundScape Park. Just grab a blanket and listen to music with your family for free.
New World Symphony at New World Center
Address: 500 17th St, Miami Beach, FL 33139
Charter bus parking: The New World Center has two parking garages, but since charter buses probably won't be able to fit inside them, your driver should drop you off and then park in a nearby paid surface lot.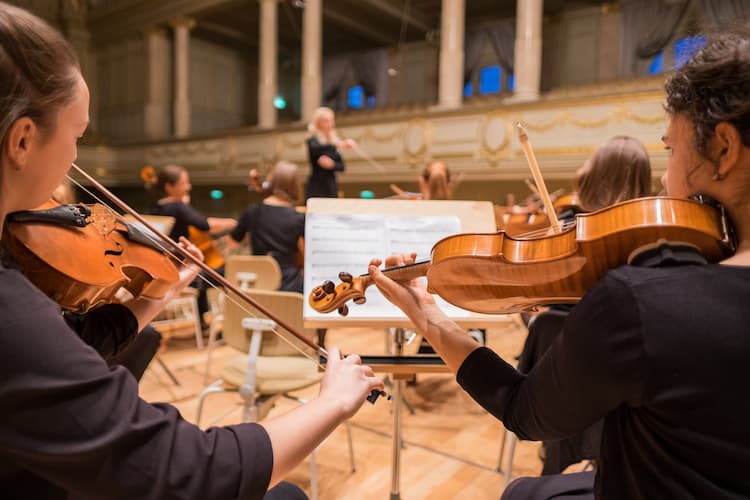 Image credit: Manuel Nägeli on Unsplash
Live Concerts
One of the best places to see live, outdoor music in Miami is the North Beach Bandshell. This open-air amphitheatre hosts free music performances from artists like Rajesh Bhandari, Karl Denson, and the Oteil Burbridge Trio. North Beach also features shows by the famous Ballet Flamenco La Rosa, the Afro Roots music and dance festival, and Miami's Jewish Film Festival. No matter when you're in town with your wedding party or coworkers, you'll probably find an amazing performance here.
If you love jazz or cabaret, head to Faena Theater, one of Miami's other top music venues. Adorned in red velvet and gold leaf, this theater inside the Faena Hotel features a jazz series curated by Rachel Faro and hosted by Grammy-nominated percussionist Sammy Figueroa. Aside from Sammy himself, you'll get to see acclaimed jazz musicians like Alicia Olatuja, Veronica Swift, and Matthew Whitaker. Faena's is also known for its cabarets, which include live music, contemporary dance, and aerial gymnastics.
North Beach Bandshell
Address: 7275 Collins Ave, Miami Beach, FL 33141
Charter bus parking: Your bus can park in Lot 92, a paid lot across the street from the Bandshell, or at metered spots along the street.
Faena Theater
Address: 3201 Collins Ave, Miami Beach, FL 33140
Charter bus parking: There is a public lot across the street from the Faena Hotel, and metered street parking is sometimes available.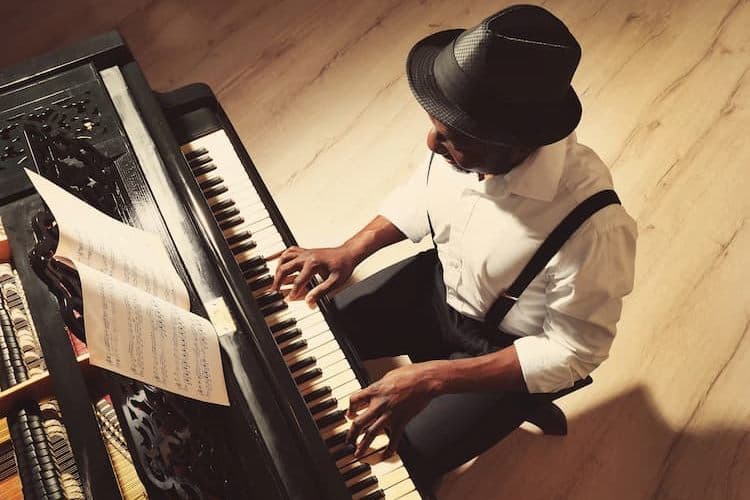 Theater
Contemporary Plays
Miami boasts an array of professional theaters where you and your friends can see the most exciting and acclaimed contemporary shows currently running. GableStage has mounted productions including Indecent by Paula Vogel, The Royale by Marco Ramirez, and Choir Boy by Tarell Alvin McCraney. Since this venue is located in Coral Gables, a charter bus offers one of the easiest ways to get from Miami to the theater.
Miami New Drama, the professional company that occupies the historic Colony Theatre, was founded in 2016 but has quickly become one of Miami's most vital theater companies. They perform in both Spanish and English, and past productions have included Gente Ociosa, The Cubans, and One Night in Miami, the play that inspired the award-winning film.
GableStage at the Biltmore
Address: 1200 Anastasia Ave #230, Coral Gables, FL 33134
Charter bus parking: Your bus rental can park in the lot on the west side of the Biltmore Hotel or in the parking lot of the nearby UCC church.
Miami New Drama at the Colony Theatre
Address: 1040 Lincoln Rd, Miami Beach, FL 33139
Charter bus parking: The Colony Theatre shares a parking garage with Burbank Town Center Mall. Sprinter vans or minibuses may be able to fit in the garage, but charter buses will need to use a nearby paid lot.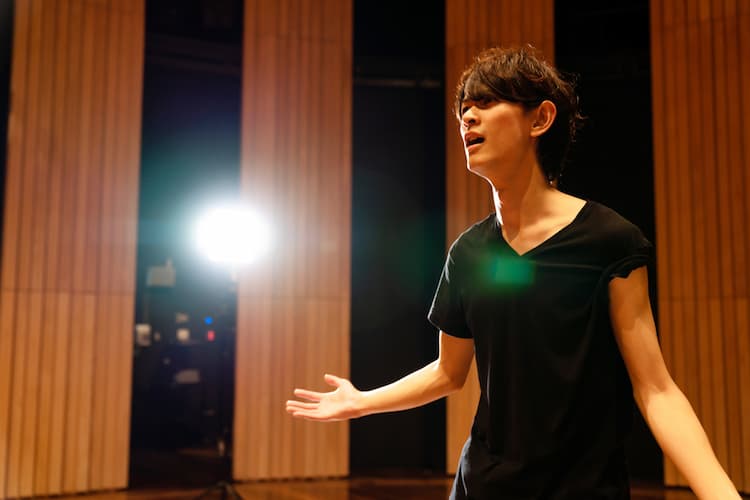 Musicals and Shakespeare
If you're looking for a show that people of any age can enjoy, try a musical at the Actors' Playhouse or a Shakespeare in the Park performance from Florida Shakespeare Theatre. The Actors' Playhouse at The Miracle Theatre produces a full slate of musicals each year, including favorites like The Wizard of Oz, Into the Woods, On Your Feet, and Newsies. Lean back in a reclining seat and enjoy air-conditioning while an experienced charter bus driver takes your group to Coral Gables.
More of a Shakespeare person or want your kids to learn about the Bard early? Take them to the free Shakespeare in the Park performances put on by Florida Shakespeare Theatre. Held at 4 different parks throughout Miami-Dade County, these shows occur during the entire month of January. Teachers can also take their classes to indoor productions on school days, thanks to the theatre's educational program.
Actors' Playhouse at The Miracle Theatre
Address: 280 Miracle Mile, Coral Gables, FL 33134
Charter bus parking: The Actors' Playhouse is surrounded by metered street parking and paid lots.
Florida Shakespeare Theatre Headquarters
Address: 330 Alhambra Cir, Coral Gables, FL 33134
Charter bus parking: Florida Shakespeare Theatre's indoor space shares parking with other nearby businesses, but your bus should be able to find a spot in the lot.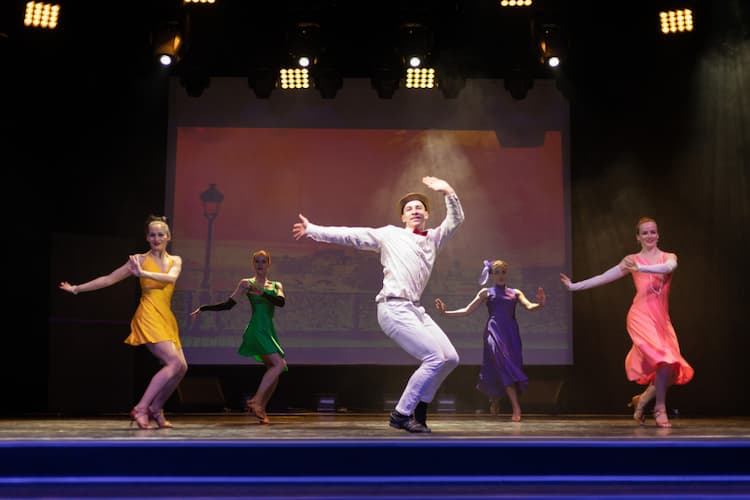 Experience Miami's Vibrant Arts Scene
Whether you're looking for ballet, live theatre, jazz, or Flamenco, you'll find more exciting shows and classes than you have time for in Miami. Just give Florida Charter Bus Company a call at 305-742-0966 to book reliable transportation for your next cultural trip through Southern Florida.
Recent Posts
Do you need to rent a charter bus?