Group Guide to Visiting Tampa's Ybor City
As one of the oldest cities on Florida's west coast, the Tampa area has an endless list of historic posts for visitors to explore. One of Tampa's biggest historic gems is Ybor City! Whether you're traveling to Ybor City for a private group history tour or you're planning a bar hop in the bustling nightlife scene for your bachelor party—consider booking a bus with Florida Charter Bus Company to make sure you have your transportation covered.
Reserving a private minibus or charter bus rental in Tampa will ensure your entire group travels with a reliable ride, right according to your schedule. Not to mention, you'll have a spacious bus with reclining seats and climate controls to beat the muggy coastal weather. Call 305-359-5975 to reserve your bus rental in Ybor City with Florida Charter Bus Company!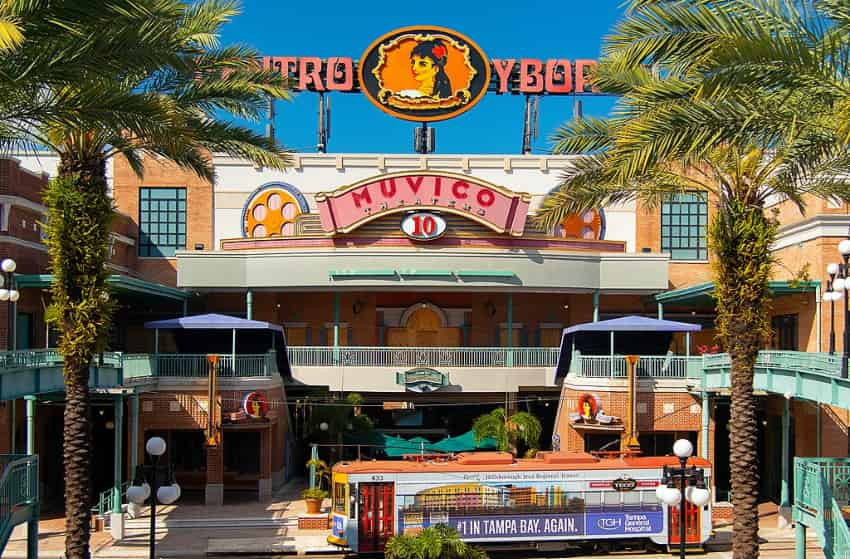 How to Travel and Park in Ybor City
As you probably already know, Ybor City is a part of the Tampa metro area. It's only about a 5-minute drive on the FL-618 from Downtown Tampa. Getting to Ybor City is the easy part—finding charter bus parking may be more difficult on a busy day. Most parking in Ybor City can be found in public garages for personal vehicles. Oversize vehicles won't fit in the garages but thankfully, Ybor City offers free street parking for charter buses, minibuses, and tour buses. A bus dropoff area can be found at the corner at 9th Avenue and 16th Street. Charter bus parking is located on 12th Avenue between 15th and 17th Street.
A Brief History of Ybor City
So, what makes Ybor City so special? The city's unique history and diverse mixture of cultures make it a gem on Florida's west coast. Founded in 1885 by Spanish cigar manufacturer Vicente Martinez-Ybor, Ybor City began as one of the first Southern industrial towns primarily occupied and owned by immigrants. Many immigrants from Italy, Spain, and Cuba flocked to Ybor City to work at the booming cigar factories. Over the decades, Ybor City's immigrant population permanently shaped the culture and economy of this Tampa neighborhood. The once-lucrative cigar business also earned the Tampa area the nickname "Cigar City."
Group-friendly Things to Do in Ybor City
If you're not sure what to add to your itinerary for your group trip in Ybor, don't worry! Here are a few things to add to your Ybor City itinerary that are perfect for groups.
Learn about Ybor City history
The Ybor City State Museum is located in the Ybor City Museum State Park on the east side of the historic district. The museum offers informative exhibits about the city's history, its major role in the cigar industry, and the development of social clubs to build immigrant communities. Ranger- and docent-led tours of the state park are available for groups of up to 60 visitors. Tours will cover the museum, gardens, and the Casita, a house where cigar workers typically lived. Call 813-326-5580 to reserve a tour time slot for your group.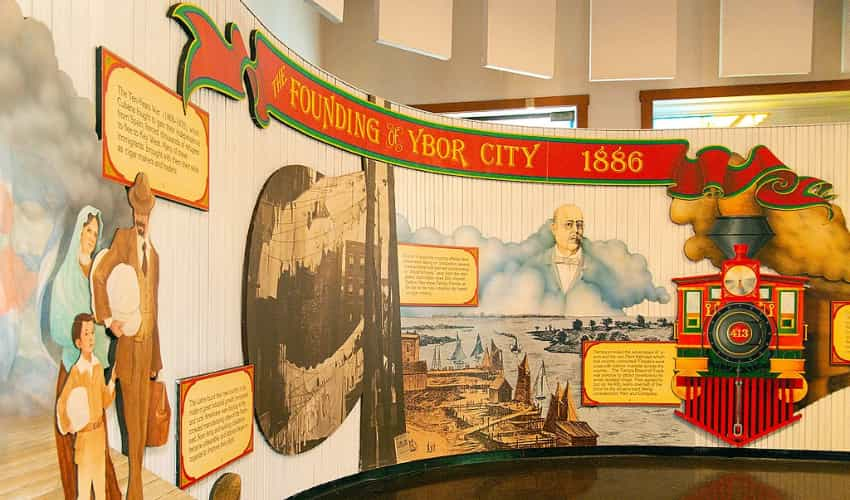 Ybor City State Museum
Address: 1818 E 9th Ave, Tampa, FL 33605
Phone: (813) 247-6323
Charter bus travel tip: Designated bus parking areas are just a couple of blocks from the museum. If a member of your group has mobility concerns, the cobblestone walkways may be difficult to navigate for that distance. Coordinate dropoff in front of the museum before your driver parks your bus.
Chow down on delicious local food
Ybor City has several restaurants that reflect the area's melting pot of Latin American and European culture. From Cuban to Italian and from Peruvian to Spanish, you'll find savory cuisine to satiate any pallet. Here are just a few of Ybor City's best restaurants to take your group:
Columbia Restaurant
Columbia has received many accolades, including being the busiest restaurant in Tampa, among the largest Spanish restaurants in the world, and the oldest Spanish eatery in the United States. With more than 1,700 seats across 15 dining rooms, it's the ultimate group dining experience. Crowd favorites include the seafood paella, Spanish bean soup, and Cuban sandwich.
Address: 2117 E 7th Ave, Tampa, FL 33605
Phone: (813) 248-4961
Carmine's Restaurant & Bar – Ybor
This beloved local restaurant is where Cuban, Italian, Spanish, and American cuisine meet. Carmine's serves up a diverse array of tasty bites like roast pork, chicken parmesan, and raw oysters. With its spacious open dining room, Carmine's is great for groups and takes reservations
Address: 1802 E 7th Ave #3808, Tampa, FL 33605
Phone: (813) 248-3834
El Puerto Restaurant & Grill
El Puerto serves up a fusion of Latin American cuisine like Mexican, Peruvian, and Argentine. The dining room has plenty of space but you'll want to call ahead of time to ensure your group can be accommodated. Once you get there, consider ordering popular dishes like the skirt steak, grilled chicken breast, or a variety of ceviches.
Address: 1623 E 5th Ave, Tampa, FL 33605
Phone:  (813) 248-8222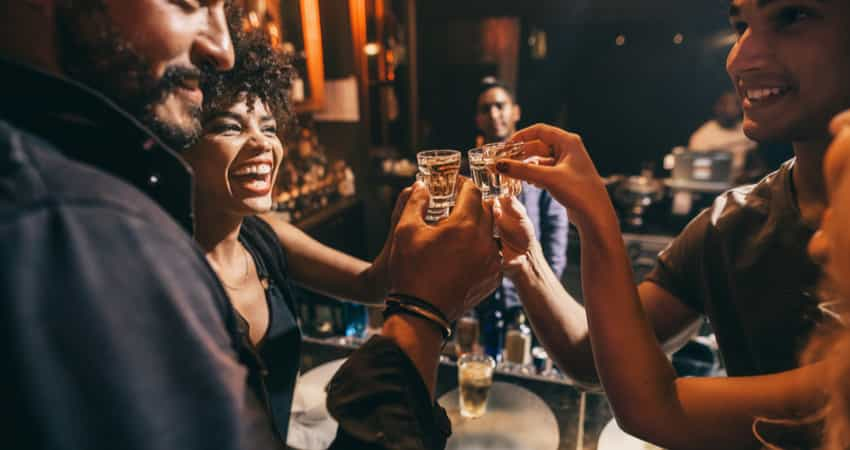 Check out Ybor City nightlife spots
The Ybor City Historic District has built a reputation for having a lively nightlife scene. There are over a dozen clubs packed into a few blocks of the Ybor CIty trip, making it a great location to bar hop. Whether you want to dance all night or sip drinks casually at a bar, there's a nightlife spot for you in Ybor. When you travel with Florida Charter Bus Company, you won't need to worry about calling a rideshare service after a long night of drinking and dancing. You'll have a designated driver built in to your bus rental cost.
If you're looking for a high-energy dance club with loud music and a packed dance floor, you'll want to visit hotspot spots like The Ritz Ybor and Club Prana. These multilevel dance clubs are always busy with lively crowds.
The Ritz Ybor
Address: 1503 E 7th Ave, Tampa, FL 33605
Phone: (813) 248-4050
Club Prana
Address: 1619 E 7th Ave, Tampa, FL 33605
Phone: (813) 241-4139
Ybor City also has a thriving LGBTQ- friendly nightlife scene. You'll find a variety of queer nightlife along the strip, including popular alternative club The Castle and bustling dance spot The Honey Pot.
The Castle
Address: 2004 N 16th St, Tampa, FL 33605
Phone: (813) 247-7547
The Honey Pot
Address: 1507 E 7th Ave, Tampa, FL 33605
Phone:  (813) 247-4663
Is your group more into laidback nightlife? Visit Gaspar's Grotto or Reservoir Bar to have some bar bites, enjoy music, and shoot pool or darts.
Gaspar's Grotto
Address: 1805 E 7th Ave, Tampa, FL 33605
Phone:  (813) 248-5900
Reservoir Bar
Address: 1518 E 7th Ave, Tampa, FL 33605
Phone: (813) 248-1442
Sample craft beer at local breweries
Tampa-area breweries are some of the best in Florida. In fact, big local names like Cigar City Brewing are hailed for brewing some of the best beer in the country. Breweries may be considered part of the Ybor City nightlife scene to some, but local breweries offer tour experiences as well! So you can sip locally-crafted beer and see exactly where it's made.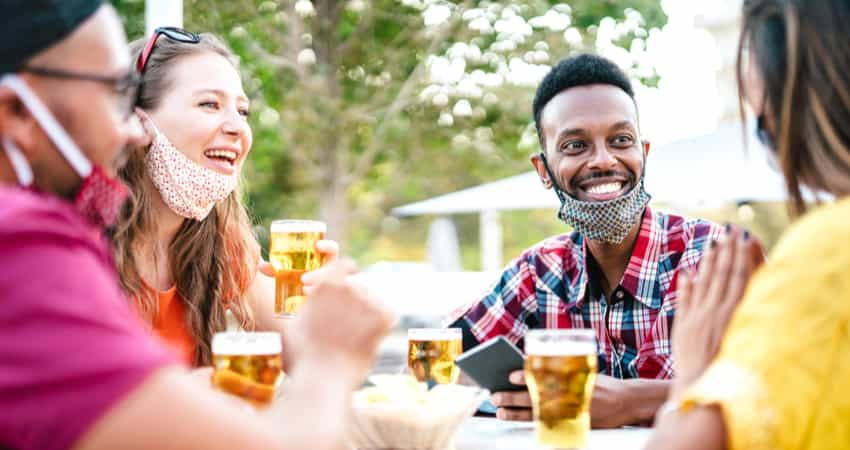 Coppertail Brewing Company
Coppertail's spacious and industrial-style decor paired with its tasty bar bites and craft brews make it one of Ybor's most popular breweries. Try local favorites like the Free Dive IPA and the chocolate Night Swim porter. Brewery tours are open to guests 14 or older, but you'll need to be 21 to try samples.
Address: 2601 E 2nd Ave, Tampa, FL 33605
Phone: (813) 450-1781
Tampa Bay Brewing Company
This brewpub has a full-service kitchen and a solid list of beer brewed in-house. Their most popular beers include the Reef Donkey pale ale and Old Elephant Foot IPA.
Brewery tours are offered randomly throughout the day depending on staff availability. Call ahead of time to see if your group can be accommodated.
Address: 1600 E 8th Ave Tampa, FL 33605
Phone: (813) 247-1422
Cigar City Brewing Company
Cigar City isn't technically in Ybor City, but it's so close—you might as well hop on over to their tasting room. The brewery has crafted some local favorites and award-winning beer like the Jai Alai IPA and Maduro brown ale. 40-minute guided brewery tours are available by reservation, and all ages are welcome.
Address: 3924 W Spruce St, Tampa, FL 33607
Phone:  (813) 348-6363
Explore Ybor City with Florida Charter Bus Company
Ybor City is just a smooth ride away when you book a vehicle with Florida Charter Bus Company. Rent a private bus with amenities like climate controls and reclining seats to travel in complete comfort in sunny coastal Florida. Call the Florida Charter Bus Company team at 305-359-5975 to reserve your bus!
Recent Posts
Do you need to rent a charter bus?