Tampa's Best LGBTQ+ Destinations and Events for Groups
Most people think of Miami or Key West when  they put "gay" and "Florida" together in their brains, but Tampa has recently proven that it can hold its own when it comes to hosting events and establishments that embrace the LGBTQ+ community. Throughout the city, you'll find unique bars, upscale restaurants, and special events centered around LGBTQ+ locals and visitors. Tampa even elected their first LGBTQ+ mayor, Jane Castor, in 2019.
Exploring Tampa's developing LGBTQ+ scene is always a good idea, but it's even better with a group. Whether you're planning a group night out at Bradley's, coming in for Ybor's Pride festival, or organizing transportation for your own LGBTQ+ event, Florida Charter Bus Company has you covered. When you're ready to book transportation for your group, call us at 813-381-5064 to secure a charter bus rental everyone can rely on.
Getting Around Tampa
We know group travel can be tricky, especially if you're driving in separate cars or trying to split into small groups that can fit into rideshares. For an easy way to get around Tampa, we recommend booking a charter bus to transport everyone in one vehicle hassle-free! Plus, you'll get to enjoy amenities like:
WiFi for entertainment
Power outlets to keep phones charged
Reclining seats to keep you relaxed
Air conditioning, because it's hot in Florida
Onboard restrooms (available on large models) to eliminate pit stops en route
Extra storage space to keep souvenirs safely tucked away
A professional, experienced driver to ensure everyone's safety on the road
If you're traveling with a small group, or if you need a shuttle for your LGBTQ+ event, we have a minibus with your name on it.
If you need space for a large group of students, friends, or community members, we'll pair you with a full-sized motorcoach with plenty of space for luggage and carry-ons.
Have any special requests for your bus? No worries! Get in touch with our 24-hour team at 813-381-5064 to learn more about what we can do for your group.
Now, let's talk about what to add to your Tampa LGBTQ+ itinerary:
Visiting Ybor City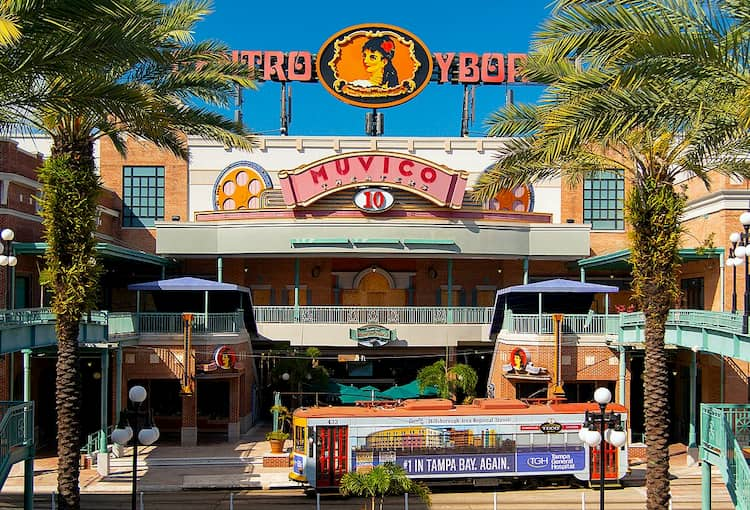 Image Credit: Peter K Burian, Wikimedia Commons
Before we dive into Tampa's top gay bars and events, let's talk about Ybor City. Situated near 7th Avenue and 15th Street, Tampa's famous Ybor City neighborhood is home to quite a few LGBTQ+ bars, restaurants, and nonprofits. Due to the presence of LGBTQ+ establishments and a general "welcoming" vibe, the district is lovingly known within the community as "GaYbor."
Most of Tampa's LGBTQ+ scene revolves around this destination, so you'll definitely want to plan to spend most of your trip in this lively neighborhood. By day, it's a great place to browse local boutiques and vintage shops and immerse yourself in the Cuban and Latin American culture. After dark, the neighborhood really starts to come to life… but we'll get to that in a few.
First, here are a couple of tips for visiting Ybor:
Charter bus parking in Ybor City: While your group explores Ybor, you won't need to worry about who's going to pick you up or how you'll split into multiple Ubers. The corner of 9th Avenue and 16th Street is the best bus dropoff spot. Your driver can then park your bus on 12th Avenue, between 15th & 17th Streets. As a bonus, bus parking is free of charge in this area!
Where to stay in Ybor City: Ybor's Hampton Inn & Suites and Hilton Garden Inn hotels both offer discounts for the neighborhood's businesses. Book a block of rooms for your group to enjoy easy access to the best of Ybor!
Yearly LGBTQ+ Events in Tampa
These events come around every year and are sure to bring a good time with them. Check out any these LGBTQ+ events the next time your group swings through Tampa:
Gasparilla Pirate Festival
When: January
Okay, so this isn't officially an LGBTQ+ event, but the lively celebrations, colorful pirate-themed costumes, and "GaYbor" City setting have earned this festival the nickname of "Florida's Gay Mardi Gras." The festival playfully celebrates Tampa's pirate history with outdoor events during the day (including a Gasparilla Children's Parade for the little ones), and local bars and clubs often host pirate-themed adults-only parties after the sun goes down.
Tampa Pride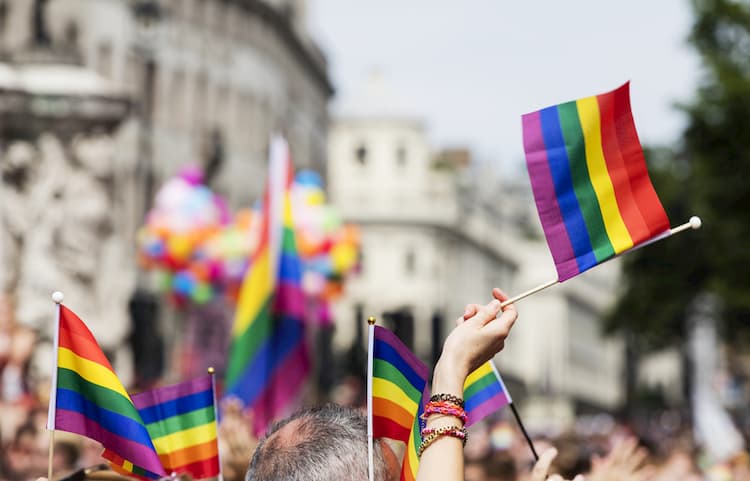 When: March
If you want to experience Tampa's biggest Pride celebration, this is it. This yearly bash includes a street festival and parade down 7th Avenue in Ybor City to celebrate Tampa's diversity, followed by a "Pride at Night" concert that concludes the celebration in the wee hours of the morning. You can also catch events at ZooTampa and other local spots while you party the weekend away with 20,000 other visitors.
Pride & Passion
When: April
Pride & Passion, held each April at the Tampa Museum of Art, embraces Tampa's diverse LGBTQ+ community with a special themed event (2019 was big and bold with an "Intergalactic Disco" theme). Money raised helps the museum keep ticket prices low throughout the year, cultivate a safe and welcoming environment, and celebrate the works of local artists.
TIGLFF (Tampa Bay International Gay & Lesbian Film Festival)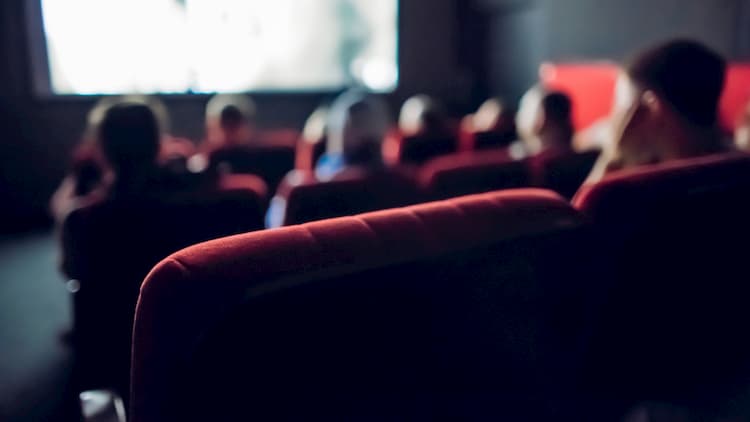 When: October
You and your fellow film nerds won't want to miss this one. Each October, the historic Tampa Theatre hosts the TIGLFF, or the Tampa Bay International Gay & Lesbian Film Festival—the largest and longest-running film festival to feature works by, for, and about the LGBTQ+ community. Over 9 days, the festival features 30-40 film screenings, panel discussions, and parties to help raise funds for the festival's programs.
LGBTQ+ Nightlife in Tampa
If you're looking to spend a night on the town at an LGBTQ-friendly bar, here's a list of stops you won't want to miss:
Bradley's on 7th
Located in the heart of the "GaYbor" district, Bradley's on 7th is a local favorite and is considered by many to be Tampa's quintessential gay bar. Changing themes like "$4 Vodka drinks" and "2-for-1 everything" keep the weeknights interesting while DJs, dancers, and the "coldest AC around" liven up late Friday and Saturday nights.
Address: 1510 E 7th Ave, Tampa, FL 33605
Phone: (813) 241-2723
Charter bus dropoff and parking: Ask your bus driver to drop off your group at 9th Avenue & 16th Street, near Centro Ybor Station. From there, it's just a two-block walk to Bradley's. Your bus can park on 12th Avenue, between 15th & 17th streets, until you're ready to be picked up again.
The Castle
Come for the Gothic-style exterior (great for the 'gram), stay for the multiple levels containing a saloon, a dance hall, a dungeon bar, and a courtyard. If you want to dance during your night out, The Castle is the place to do it. Look out for special events (some even with dress-up themes), always headlined by some of the best DJs in town.
Address: 2004 N 16th St, Tampa, FL 33605
Phone: (813) 247-7547
Charter bus dropoff and parking: The Castle is just two blocks away from Bradley's on 7th. We recommend walking over there before or after your visit to Bradley's, or having your bus driver drop you off right at the entrance on 9th Avenue. Your bus can park on 12th Avenue, between 15th & 17th streets.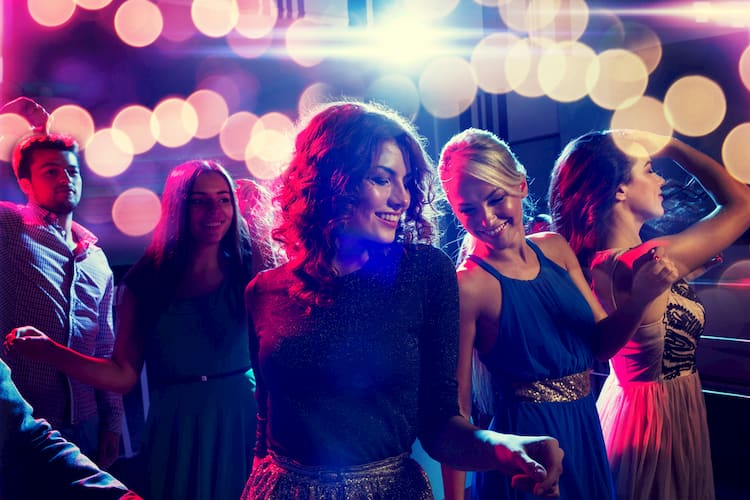 Southern Nights Tampa
In the heart of Ybor City lies Southern Nights Tampa—a name that might sound familiar if you've visited its sister bar of the same name in Orlando. The vibe here varies depending on what theme is on for the night, but one thing's for sure: whether you visit on a drag night or a college night, the laser projections and thumping music will guarantee a great time.
Address: 1401 E 7th Ave, Tampa, FL 33605
Phone: (813) 559-8625
Charter bus dropoff and parking: As another of Ybor City's famous LGBTQ+ clubs, parking and dropoff spots at this bar are the same as above.
City Side
Looking for a more laid-back cocktail lounge vibe? City Side, southwest of downtown, hosts nightly events such as bowling tournaments, drink specials, and karaoke, which often attract an age-diverse crowd. Plan to visit in March if you want to catch their famous annual "Miss City Side" drag pageant!
Address: 3703 Henderson Blvd, Tampa, FL 33609
Phone: (813) 350-0600
Charter bus dropoff and parking: Your bus will most likely be able to drop off your group right by the entrance to City Side, but we recommend calling the venue ahead of time to alert them of your arrival. Your bus will have to wait at your hotel until you're ready to be picked up.
LGBTQ+ Restaurants in Tampa
Florida Charter Bus Company has you covered with group dining recommendations, but while you're in town exploring the LGBTQ+ scene, you might want to add these restaurants to your list. These 3 options are owned or operated by members of the LGBTQ+ community and all serve dishes inspired by Jeannie Pierola, one of Tampa's most famous chefs.
Counter Culture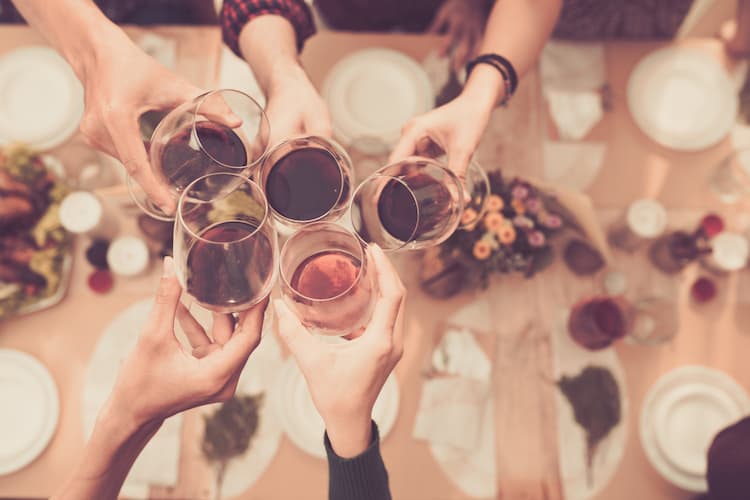 Head to Counter Culture for a modern, upscale dining experience, complete with views of the bay from the beautiful outdoor patio. Weekend brunches offer dishes such as pimento cheese biscuits and macadamia nut pancakes while dinners consist of lobster tostadas, seared wagyu beef tiraditos, and fresh oysters.
Address: 2909 W Bay to Bay Blvd Suite 100, Tampa, FL 33629
Phone: (813) 570-8660
Charter bus parking: Counter Culture is located in Bayshore Center, which has a large parking lot outside of the building. Check ahead with the restaurant to ensure that they'll have enough space for your bus to drop you off and park.
Edison's swigamajig
This fish kitchen serves up delicious seafood dishes sure to leave an impression—in their words, their flavors "[go] boldly beyond clarified butter and Old Bay." Enjoy fresh-caught fish alongside craft cocktails, beer, or wine before heading to the Florida Aquarium next door or exploring Sparkman Wharf.
Address: 615 Channelside Dr, Tampa, FL 33602
Phone: (813) 345-5881
Charter bus parking: Your bus should have no trouble finding parking in the Garrison Street Parking Lot, just across the street from the Sparkman Wharf complex.
Edison: Food+Drink Lab
If you're not in the mood for seafood, pop over to the Food+Drink Lab, which features a more diverse menu. Here, chef Jeannie Perola takes everyday food and re-interprets it into something new and innovative, so there's never a dull moment at this unique restaurant. Expect dishes like sesame tempura cauliflower, roasted bone marrow reuben, and barbecued duck breast.
Address: 912 W Kennedy Blvd, Tampa, FL 33606
Phone: (813) 254-7111
Charter bus parking: Since Edison is located in a densely-populated area, we recommend coordinating bus dropoff directly with the venue before your reservation.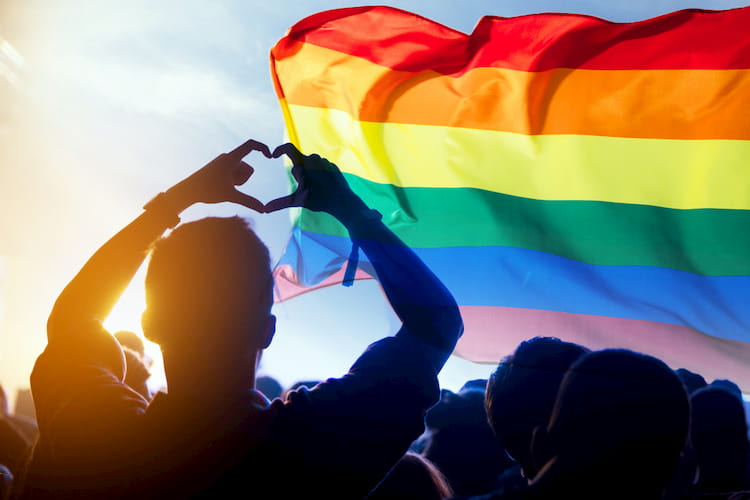 Visit Tampa's Best LGBTQ+ Hotspots with Florida Charter Bus Company
When you're ready to start planning your trip, we'll be here to secure reliable, comfortable, and safe transportation for you and your group. To learn more about bus options, amenities, and prices, give our 24-hour team a call at 813-381-5064. We can't wait to help you experience Tampa's best LGBTQ+ events and destinations!
Recent Posts
Do you need to rent a charter bus?