Guide to Visiting Orlando Breweries
Looking to explore Orlando, but you're tired of theme parks? Orlando is a city with plenty to do, especially for groups. From arts and culture, to sandy beaches, to amazing dining options, to fun annual events, there's much more to explore in Orlando than just Disney World and Universal.
Another unexpected way to enjoy Orlando is to check out some of the many breweries in the area. They offer many different types of atmospheres, from casual to more formal, and many types of local and imported alcohol, and some even offer live entertainment.
If you're interested in exploring Orlando with a group, especially for the first time, consider renting a charter bus from Florida Charter Bus Company. Our comfortable, state-of-the-art charter buses take the hassle and headache out of logistics and allow you and your group to explore Orlando with ease. Call any time, no commitment required, for a free quote at 305-359-5975.
Check out our list of the best breweries in Orlando below! And for more hot tips about the Sunshine State, be sure to check out our blog.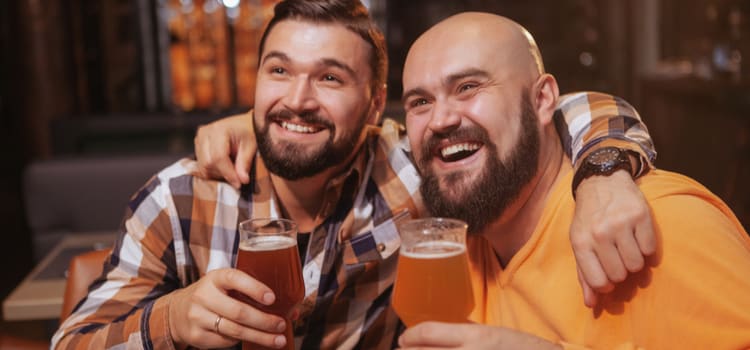 RockPit Brewing
Located in what is referred to as the "SoDo District," this brewery is family-owned and features a constant, ever-changing rotation of small-batch beers. With 20 taps, they feature more than just IPA beers and pride themselves on having "something for everyone." Sample IPAs, a few sours, belgians, germans, lagers, pilsners, seltzer waters, and more. Whatever your heart desires!
In addition to the beers, you can enjoy Texas-style BBQ from next door, which is delivered right to your table. The brewery also features live music and special event nights, such as Texas Hold'em tournaments, happy hour, and Boozy Bingo bar games. 
Charter bus parking: Rockpit offers limited parking in its own lot. However, a few neighboring restaurants and buildings allow parking for RockPit Patrons, such as Cicil's after they close at 9 p.m., and DoSo Office Suites after 5 p.m. on weekdays, and 12:00 p.m. on weekends.
Address: 10 W Illiana St, Orlando, FL 32806
Sideward Brewing Company
A new brewery in Orlando's Milk District neighborhood, Sideward Brewing Company is family-owned and features 20 taps, a full kitchen, and a covered patio. On the tap, find specials like Heir of Kings, a barleywine aged in buffalo trace bourbon barrel for 19 months, and flagship IPAs like Moon Boots. You can also find specialties like cold brew coffees and Shirley Temple Seltzers.
While you and your group are enjoying your drinks, be sure to snack on some of the shareables from Sideward's full kitchen. The menu offers favorites like boiled peanuts, hummus, pretzels with beer cheese, and plenty of sandwich options like pulled pork and Caesar wraps. 
Charter bus parking: Parking at Sideward Brewing Company is notoriously limited; some have complained that even 30 minutes after opening, people already struggle to find spots. It's best to use a charter bus or rideshares for your group in order to secure your visit.
Address: 210 N Bumby Ave Suite C, Orlando, FL 32803
Ten10 Brewing Company
Ten10 Brewing Company was founded in 2015 and offers a relaxed, modern vibe, and offers a variety of craft beers along with food. You can find ale, cider, dark, IPA, lager, red, stout, and wheat style beers, plus some wine options. Many of the drinks feature clever names, such as their golden ale called "I Totally Can't Even," a pumpkin spiced latte with Lineage modern American coffee.
This brewery features more food options than a usual brewery, including a "build your own hot dog" bar. You can also find bar favorites like jumbo wings, sandwiches like BBQ and grilled cheese, nachos, and pretzels.
Charter bus parking: You can find a parking lot around the back of the building; take Brookhaven then the first left into the lot. Reviews do not mention particular difficulty in finding spots, but in a busy city like Orlando, a charter bus or other rideshare is never a bad idea.
Address: 1010 Virginia Dr, Orlando, FL 32803
Persimmon Hollow Brewing Company
Started as the dream and passion project of two best friends, Persimmon Hollow Brewing Company has two locations, with one in Orlando. Find IPAs like Beach Hippie, blonde ales like The Dirty Blonde, and Orlando location exclusives like Danger Bunny and Oatmeal Stouts. They are also environmentally conscious, sending zero brewing by-products to landfills and recycling everything possible. 
Persimmon Hollow features an extensive and unique food menu. The menu includes flatbreads, burgers, sandwiches, and dippers. Their "Get Weird" brunch runs from Saturday to Sunday from 11:00 a.m. to 4:00 p.m. and includes special food items and drinks, and even dog-friendly ice cream for your pup.
Charter bus parking: Persimmon Hollow offers nearby street parking, but it can be limited during the more busy hours. A charter bus or other rideshare can help secure your visit without the hassle of finding parking.
Address: 227 N Eola Dr, Orlando, FL 32801
Orlando Brewing
Find more than 30 "darn good" beers in this downtown Orlando taproom, which offers free tours and live outdoor music. An Orlando staple for almost 20 years, the beers at Orlando Brewing are certified organic, and the only U.S.D.A certified organic brewery east of Colorado. You can find more than IPAs, pale ales, lagers, and others.   
Orlando Brewing offers specials for almost every day of the week, such as Growler Day Tuesdays for 30% off growlers, and healthcare workers get $1 off drafts every day, any time.
Charter bus parking: Visitors report that parking is hit or miss in this area and kind of unpredictable, so it's best to take a charter bus or rideshare that can drop your group off and pick you up again.
Address: 1301 Atlanta Ave, Orlando, FL 32806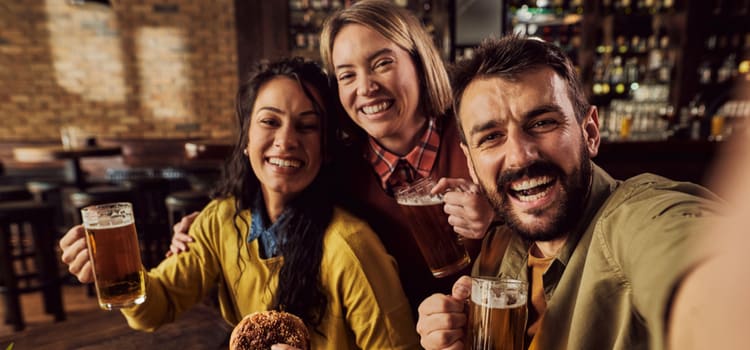 Tour the Best Orlando Breweries with Florida Charter Bus Company
Ready to soak up the sun—and the awesome breweries—in Orlando? Florida Charter Bus Company wants to be there to help. Give us a call, any time, at 305-359-5975. Our experienced agents will work with you for a custom, no-obligation quote on the perfect charter bus for you and your group. 
Recent Posts
Do you need to rent a charter bus?