An Anti-Theme Park Guide to Visiting Orlando
Serving as a home to Disney World, Universal Orlando, LEGOLAND, and multiple other popular theme parks, Orlando proudly flaunts its status as a theme park mecca.
However, few are aware that the city is also home to indoor and outdoor attractions for visitors of all ages, as well as multiple museums, galleries, and performing arts centers.
Sure, nothing sounds more unappealing than visiting the "Theme park capital of the world" when you aren't really a theme park person. But, if you do find yourself in Orlando with nothing to do and no desire to visit Disney World or Universal Studios, we've put together a guide to help direct you to the lesser-known restaurants and attractions that make Orlando great. Here, you'll find no further mention of roller coasters, movie franchises, or themed rides. Follow along and discover some of central Florida's hidden gems!
Getting Around Orlando with a Group
As group travel experts, it's our mission at Florida Charter Bus Company to make your Orlando group visit as smooth and as seamless as possible. That's why we work around the clock to help schedule the best bus transportation for field trips, corporate events, family reunions, and more in Orlando.
Traveling into Orlando with SunRail and getting around with Lynx is an option, but when you travel with a group, you may end up separated as there's no guarantee that either transportation option will have enough space to accommodate everyone. You'll also have to spend some time determining which route you need to follow and how you'll pay for everyone's fare, and you won't have the luxury of being dropped off right at each destination.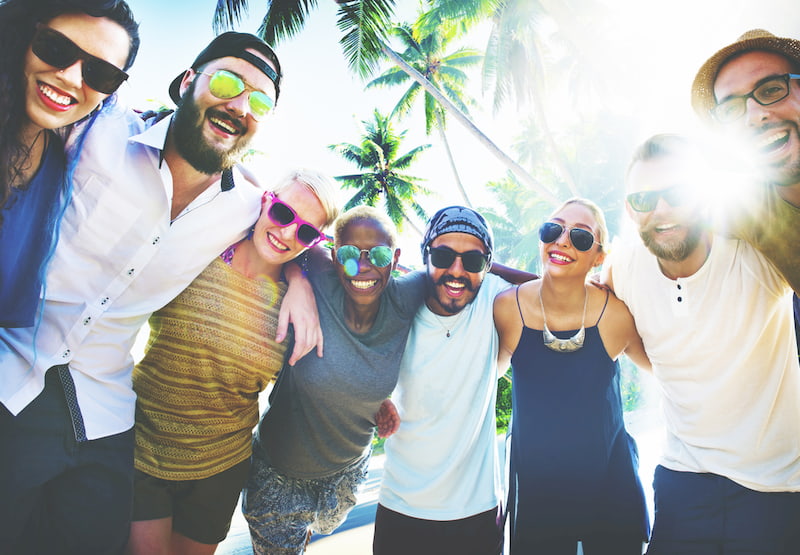 When you're traveling with a group in Orlando, a personal charter bus rental is the best way to go. A professional driver will ensure that you travel in complete safety while you enjoy the ride in a private, comfortable bus hand-picked just for you. With full-sized models and minibuses available for your choosing, there's an option for every group.
Bus-ing Your Way Through Orlando with a Group
Cramming multiple group members into your car or overheating on public transportation is no way to enjoy a trip. Instead of dreading the road trip portion of your journey, book a private bus so that everyone can enjoy space, entertainment, and air conditioning. When you book with us, you'll enjoy WiFi and televisions to keep everyone entertained on the road, air conditioning to combat the intense Florida heat, extra storage space both below your bus and within the cabin, and a professional driver to safely transport your group across Orlando to every destination on your itinerary.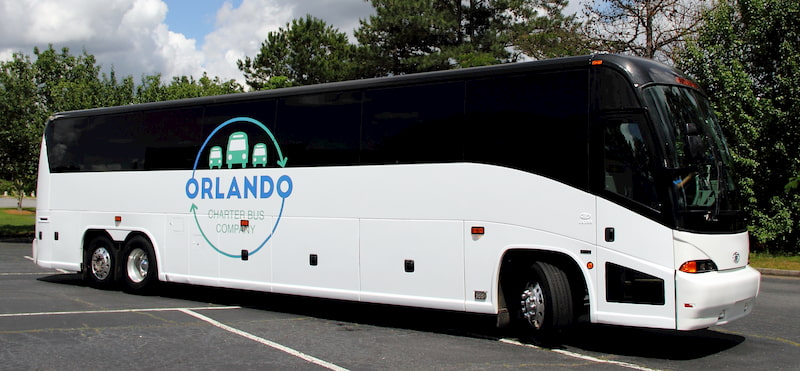 If you'd like to book your own Orlando charter bus but you're not sure where to start, call Florida Charter Bus Company today at 321-206-6444 to learn more about why booking a private bus is the best way to travel through Orlando!
Things to do in Orlando that don't involve theme parks
As we said above, there are plenty of attractions to occupy your time in Orlando that you'll find right in the city. Take a look at a few options below:
Arts & Culture
Dr. Phillips Center for the Performing Arts
Address: 445 S Magnolia Avenue, Orlando, FL 32801
Group ticket sales: (407) 455-5550
Hosting over 300 shows each year, a performance at the Dr. Phillips Center for the Performing Arts is a must-do for all Orlando visitors who adore live music, plays, concerts, off-broadway shows, and more. The Orlando Ballet is known to make regular appearances.
Group discounts are available for parties of 10 or more. The theater offers multiple incentives for buying 10 or more tickets in advance, such as early access to show seats, guaranteed spots, and opportunities to meet the cast of the live event!
Orlando Shakes
Address: 812 E Rollins Street, Orlando, FL 32803
Group ticket sales: (407) 447-1700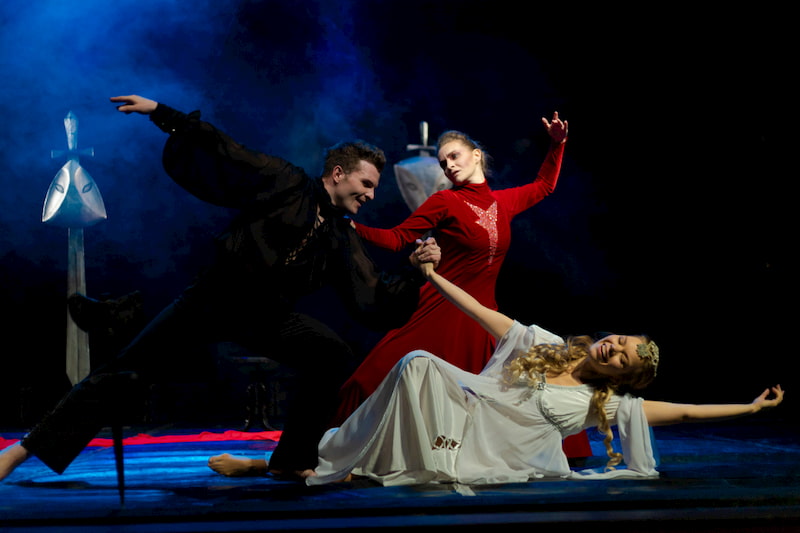 The Orlando Shakespeare Theater produces classic, contemporary, and children's plays both from Shakespeare's library and from the minds of more recent playwrights. See what's playing during your visit for a healthy dose of culture and a pleasant, air-conditioned break from Florida's notorious heat.
Group discounts are available for both private groups and school groups, allowing you to take advantage of a discount of up to 20%. Schools can book a Sunday matinee or a school-day matinee for a class, and non-profit organizations can purchase group tickets at a discounted rate ato sell at their local fundraisers.
Orlando Museum of Art
Address: 2416 N Mills Avenue, Orlando, FL 32803
Phone: (407) 896-4231
The Orlando Museum of Art's collection includes an impressive 2,400 objects showcasing Contemporary, African, and American art. The museum is noted for its particularly expansive collection of art of the Ancient Americas, holding one of the most renowned collections from that era. Rotating exhibits and events provide new eras to discover as well as art appreciation classes and other educational opportunities.
Groups who wish to visit the museum can enjoy $2 off per ticket with 10 or more members.
Education
Kennedy Space Center
Address: Kennedy Space Center Visitor Complex, Space Commerce Way, Merritt Island, FL 32953
Group ticket sales: 1-855-433-4210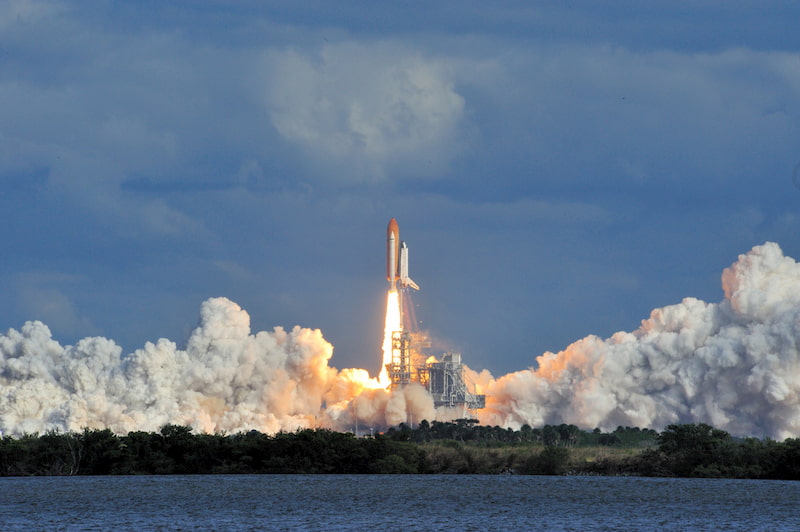 The Kennedy Space Center is technically about an hour's drive outside of Orlando, but would you really want to miss an opportunity to see the Saturn V moon rocket or learn what it really feels like to blast off into space? We thought not. Getting to the Kennedy Space Center is easy with a private charter bus; just add it to your trip itinerary, and your driver will take your group out to Merritt Island when it's time to let your imagination roam.
If you've got a student group of at least 15 or a private group of at least 30, you can take advantage of group discount rates during your visit.
Orlando Science Center
Address: 777 E Princeton Street, Orlando, FL 32803
Phone: (407) 514-2000
Great for casual visitors or organized field trips, the Orlando Science Center is a wonderful attraction for curious minds who enjoy hands-on learning experiences. Exhibits highlights include a dinosaur feature and the science behind why Earth is inhabitable by humans.
It only takes 15 people to receive a group discount (children under 2 not included in group total), and once you've reached 15, you'll receive a complimentary ticket for your bus driver!
For the Kids
Crayola Experience
Address: 8001 S. Orange Blossom Trail, Orlando, FL 32809
Group ticket sales: (407) 757-1700 (press 3)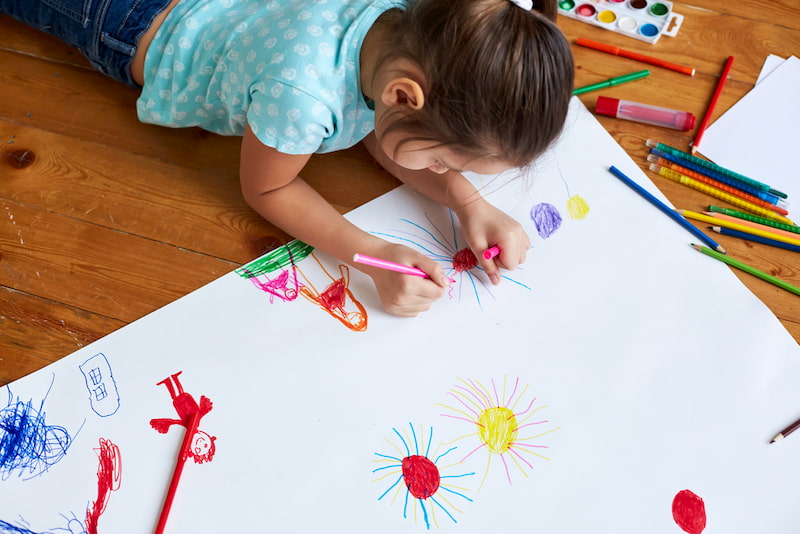 Have your kids ever wondered how their favorite arts supplies are made? Are they itching to get in touch with their creative side while you're stuck away from home? At Orlando's Crayola Experience, kids and adults can satisfy their curiosity and explore their creativity at 26 hands-on attractions. Witness a live demonstration of how the crayons are made, watch artwork come to life, and explore new possibilities with the Crayola tools you know and love.
Think this experience is only for kids? Think again! While schools and birthday parties are welcome, the Crayola Experience also hosts team-building events for corporate groups to help adults unleash their inner child. Take a look at some of the exhibit's group packages to learn more.
WonderWorks Orlando
Address: 9067 International Drive, Orlando, FL 32819
Phone: (407) 351-8800
Located in what seems to be an upside-down mansion, WonderWorks Orlando offers over 100 hands-on exhibits to inspire imaginations and to teach visitors about natural disasters, space discovery, and the science behind our daily lives. Exhibits include a tesla coil, a hurricane shack, a life-size replica of a space suit, an astronaut training challenge, and much more! Kids will love the hands-on aspect of this museum, but exhibits cater to adult visitors as well.
Be sure to register your group of at least 15 visitors before you visit the museum.
Museums
World of Chocolate Museum
Address: 11701 International Drive Ste. 400, Orlando, FL 32821
Phone: (407) 778-4871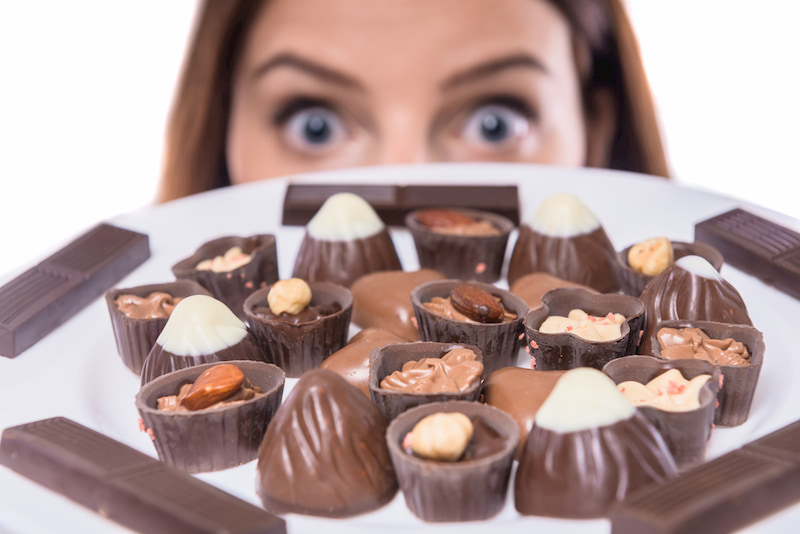 You read that right: a WORLD of chocolate. Chocolate cakes, chocolate candies, chocolate sculptures, and more abound at this unique destination. Pop in for a tour and discover the history of one of the world's greatest foods, a tour of a chocolate sculpture exhibit, a look into the making of chocolate, and, of course, a taste test you won't want to miss.
Do keep in mind that, for the museum portion, appointments are required. Dropping into the cafe is welcome, but we recommend calling in advance if you'd like to enjoy some cafe time with your group.
Only 6 people are needed to receive a group discount at the chocolate museum, so this stop is perfect for smaller groups traveling in Orlando!
Skeletons: Museum of Osteology
Address: 8441 International Drive Suite 250, Orlando, FL 32819
Phone: (407) 203-6999
Want to know more about the spooky skeletons that make up our bodies? Here, they won't seem so spooky at all. Over 500 real animal skeletons are on display to help educate visitors about the important role that bones play in our skeletal system.
Discount rates are available for groups of 10 or more, and include all-day admission and all-ages scavenger hunts.
Outdoor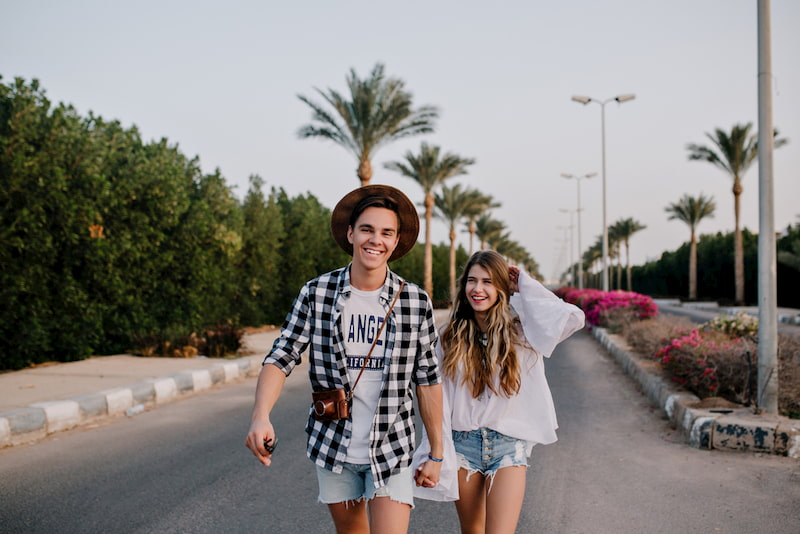 Tibet-Butler Nature Preserve
Address: 8777 Winter Garden Vineland Road, Orlando, FL 32836
Phone: (407) 254-1940
If you really want to go against the theme park mania, take a step back and enjoy some quiet, relaxing time at the Tibet-Butler Nature Preserve. 3.6 miles of trails offer a serene escape from city life, perfect for enjoying the outdoors and getting a little bit of exercise. Don't forget to bring along bug spray!
Central Florida Zoo & Botanical Gardens
Address: 3755 W. Seminole Boulevard, Sanford, FL 32771
Group ticket sales: (407) 323-4450 (extension 125)
400 animals, including leopards, sloths, birds, tortoises, snakes, giraffes, and more await at the Central Florida Zoo. Witness your favorite animals in their natural habitats, attend a giraffe feeding, and chat with the animal keepers to learn more about each species. Throughout the zoo, you'll also find a butterfly garden, fern collection, and a health and wellness garden to provide lush natural beauty and educate visitors on the importance of local flora.
Groups of 15 or more can enjoy special rates. As a bonus, your bus driver will get in free with your group ticket purchase!
Travel to Orlando with Florida Charter Bus Company
Booking your trip is fast and easy when you work with Florida Charter Bus Company. We're always happy to arrange the perfect bus (or fleet of buses!) for your group to ensure a smooth, successful, and stress-free trip throughout Orlando. Get started on your trip by calling our 24-hour team at 321-206-6444 today!
Recent Posts
Do you need to rent a charter bus?