The Best LGBTQ+ Hotspots in Fort Lauderdale
Planning a Florida trip with your LGBTQ+ group in tow? While you might be initially drawn to Miami's thriving gay scene or the year-round spectacle that is Orlando, a lesser-known destination like Fort Lauderdale may not be on your radar.
Well, we're here to change that!
Welcoming more than 1.1 million visitors from the LGBTQA community every year, Greater Fort Lauderdale was named the second-gayest town in the United States by the 2010 census. Not only do a lot of same-sex couples live here, the city and its adjacent gayborhood Wilton Manors—not technically part of Fort Lauderdale, but close enough—are home to over 200 gay-owned and gender-inclusive establishments, including bars, clubs, restaurants, cafes, boutiques, and resorts.
So whether you're here to blow off some steam after an industry meetup in Miami, plan a getaway for your newlyweds-to-be, or attend one of the city's many, many festivals with your friends and family, Florida Charter Bus Company is here to make your rides around town easy. Our 24/7 reservation team can hook you up with the perfect minibus or charter bus that will ensure everyone stays comfortable and together—from crisp AC after a long night of karaoke to plenty of storage space for your beach blankets and coolers, trust us to make it happen!
Call 954-302-2986 today when you're ready to reserve your Fort Lauderdale bus rental, and keep reading to learn what the city has in store for you.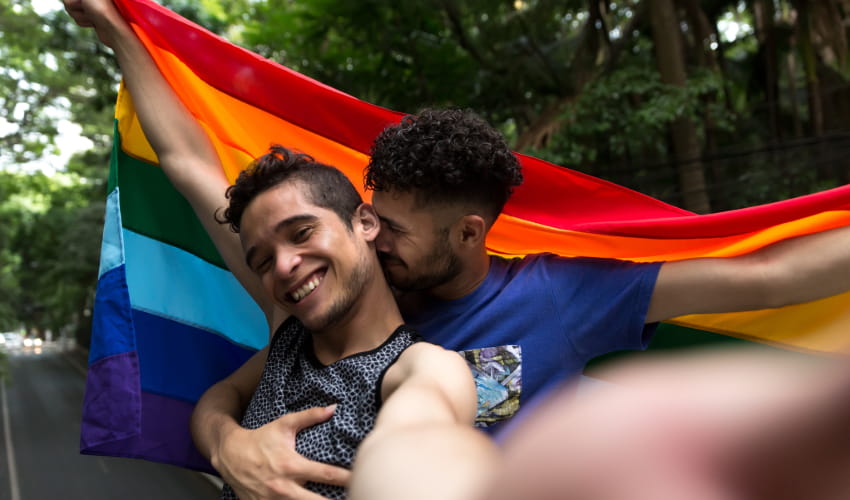 Major Events and Festivals
Loud and proud and ready to party? You're in luck, because Fort Lauderdale hosts plenty of festivals, get-togethers, and large events where you can celebrate with the community until the break of dawn. But never fear, my fellow awkward-in-the-body friends: there's more to Fort Lauderdale's LGBT festivals than all-night ragers and dance parties, if that's not your scene.
One thing you should know before embarking: finding a parking spot near these festivals can be a total pain. Many of them are outdoor street fairs in the heart of downtown or otherwise spread out across multiple venues. Plan ahead and book a ride service through Florida Charter Bus Company, and your merry-makers won't have to worry about arranging carpools, waiting around for a string of taxis, or paying surge rates for a bunch of Ubers or Lyfts. Just hop on the bus and let your personal driver drop you off near any of these must-see LGBTQA+ events in Fort Lauderdale:
Stonewall Pride Parade and Festival
As Pride Month draws to a close, you can count on Wilton Manors to throw a last hurrah to remember. Celebrate the anniversary of the Stonewall Riots by catching the parade as it winds through town, and support local businesses and talent at the pop-up street festival along Wilton Drive. Festival entry is $5, and all proceeds go to covering the cost of security and supporting the neighborhood's other Pride-affiliated events year-round.
Southern Comfort Transgender Conference
The largest conference of its kind, the SCTC has brought together trans, nonbinary, and genderqueer folks every August/September since 1991. It features a wide range of seminars and workshops—from medical and counseling resource sessions to dance classes and pajama parties—and even offers scholarships to select attendees.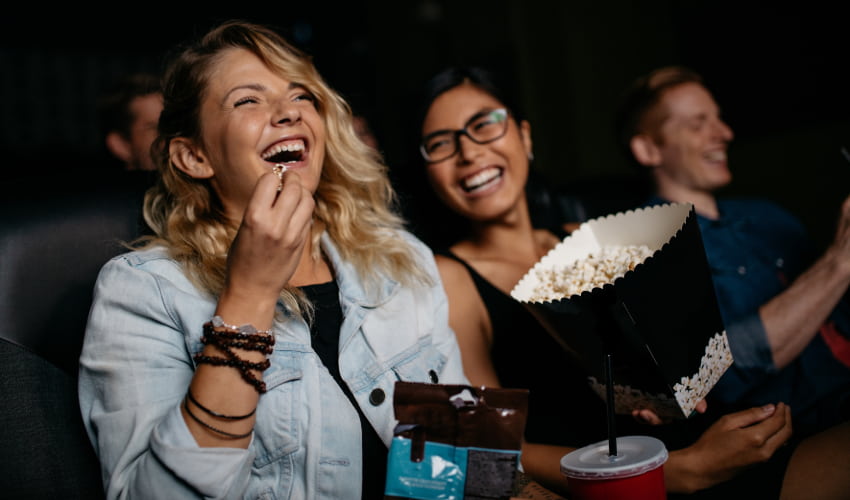 OutShine GLBT Film Festival
Much like its Miami-based sister event that debuts every spring, this October film festival highlights up-and-coming filmmakers and queer productions. Tickets to see most screenings are around $13 a pop, but if your film aficionados want to be there on opening night or rub elbows at the afterparty, you'll need to pay a little extra.
Wicked Manors Halloween Party
Okay, so this event isn't explicitly a queer celebration. But who doesn't like dressing up, sipping vaguely blood-colored mixed drinks, and watching drag shows set to Lady Gaga songs? If you've got kids, be sure to get there early—the Trick or Treat event along Wilton Drive usually starts around 5 p.m. and the most adult-centric costume contests don't start until 7:30.
Year-Round LGBTQA-Friendly Fun
Of course, there's plenty of other things to do in Fort Lauderdale, even if you're not in town for the festivals—from dancing the night away to shopping 'til you drop along "The Drive" (that's what the locals call Wilton Drive, the neighborhood's main thoroughfare).
Not sure where to go? Here are a few ideas to add to your itinerary: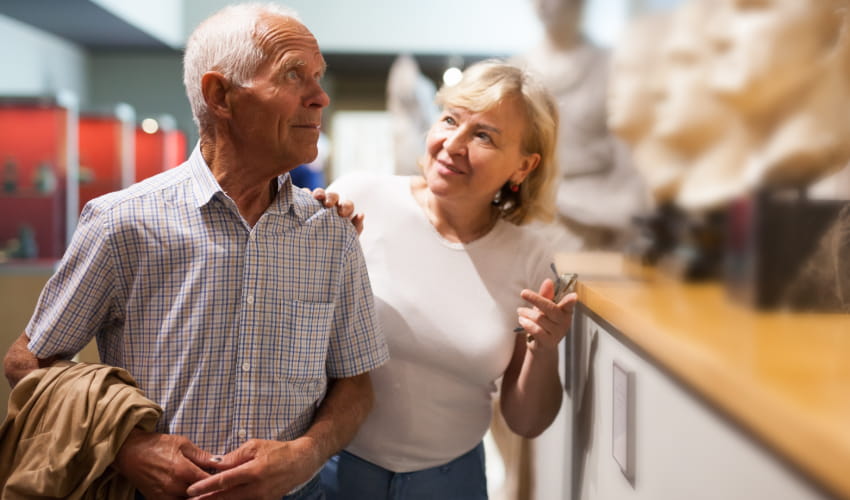 Museums
Stonewall National Museum & Archives
Address: 1300 E Sunrise Blvd, Fort Lauderdale, FL 33304
Phone: 954-763-8565
Surprisingly enough, the most-nationally recognized museum dedicated to the Stonewall Riots isn't located in NYC, but rather is right here in Fort Lauderdale! Often praised at the "LGBTQA community's Smithsonian," this archive is the largest library of its kind in the United States. Since opening in the mid-70s, this place has amassed a wide collection of queer-celebrated artifacts, including Billy Porter's iconic red boots from the musical "Kinky Boots," the gavel House Speaker Nancy Pelosi used when ending "Don't Ask, Don't Tell," and walls upon walls of art and photography.
The museum also offers a cozy private event venue with enough floor space to comfortably accommodate up to 40 people. If you want to reserve it for your nonprofit's next fundraiser or you and your partner's rehearsal dinner, contact info@stonewall-museum.org to check availability and inquire about catering. While you're planning, call 954-302-2986 and leave the driving to Florida Charter Bus Company. We'll find you an experienced driver to be your party's dedicated DD, so no one has to stress over that extra glass of champagne and everyone has a safe ride home!
World AIDS Museum and Educational Center
Address: 1201 NE 26th St #111, Wilton Manors, FL 33305
Phone: 954-390-0550
If you're in town and want to pay respects to a tragic part of the community's history, this is your stop—the first museum dedicated to the HIV and AIDS crisis. The main draw? The museum's permanent exhibit, "Chronology of AIDS." Sign up for a docent-led tour of the space, and you can watch the timeline of the pandemic unfold alongside key moments in global history, learn how the illness affected marginalized populations, and see how politics influenced the world's response to victims.
As long as you call 954-390-0550 ahead of time to reserve a time slot, the museum should be able to arrange a tour that best speaks to your group—no matter how big it is. Set aside at least one hour for the tour itself, as well as extra time to explore the center's art galleries, temporary exhibits, and interactive displays afterward.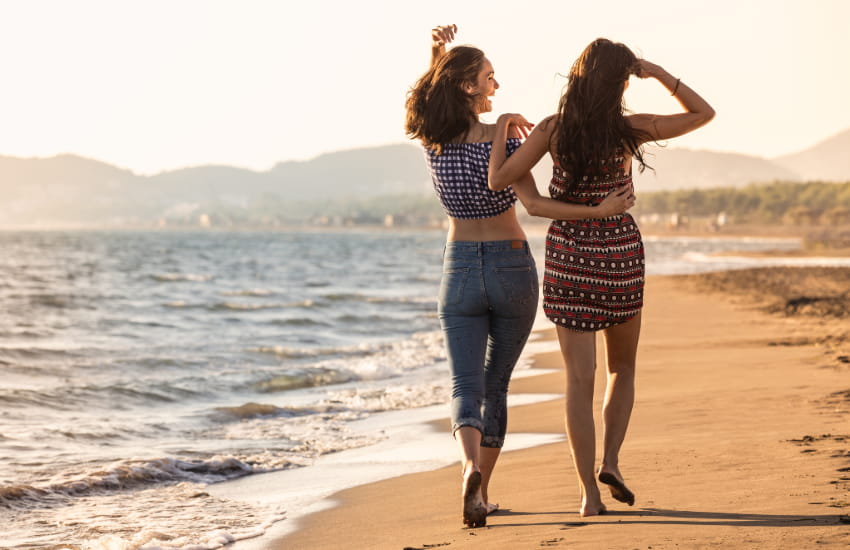 Beaches
Sebastian Street Beach
Address: 170 N Fort Lauderdale Beach Blvd, Fort Lauderdale, FL 33304
Ask any local, "Where's the nearest gay beach?" and they will likely direct you here. It's the most popular one in the city, and it's located just south of the main Fort Lauderdale Beach area (and right next to all the queer-owned businesses we'll get to later!).  And while the title of "gay beach" is unofficial and anyone is welcome, you'll definitely see more Speedos and rainbow umbrellas here than at any other beach in the city.
However, popularity comes with some downsides, like huge weekend crowds and scarce parking. If you're staying in one of the nearby resorts, great! Your bus driver can drop everyone off somewhere along the A1A (aka Fort Lauderdale Beach Boulevard), and wait with the bus back at the hotel until you've had your fill of sun and surf. Otherwise, depending on the day, your driver might score one of the public parking spots across the street from the Museum of Discovery. Monday through Friday, between 8 a.m. to 5 p.m., this section of SW 2nd Street acts as designated bus parking.
Haulover Beach
Address: 10800 Collins Ave, Miami Beach, FL 33154
Okay, I'll admit, this beach is technically closer to Miami, so it would be a stretch to consider this place a Fort Lauderdale beach. But hear me out. It's Florida's only official clothes-optional beach, and it's very inclusive—many visitors consider the 30-minute drive from Fort Lauderdale well worth it. The north end is especially popular among single gay men, but everyone is invited to sunbathe and splash around in the gentle Atlantic waves—with as much or as little clothing as you please.
As for parking, you should have no trouble finding a motorcoach-friendly spot in the 13900 Collins Ave Parking lot across the street from the beach. This lot is huge, so you'll have plenty of room to unload your umbrellas, towels, coolers, and folding chairs from your charter bus's undercarriage storage bay.
Restaurants
If you're feeling peckish and want to support some gay-owned eateries, here are some local favorites:
Pink Sub
Address: 4250 NE 5th Ave, Oakland Park, FL 33334
Phone: 754-234-7913
This cute gourmet sandwich shop features ever-changing daily specials and inventive sides (who can turn down fried mac and cheese?). It's a popular lunch spot and the specials often sell out by midafternoon, so place an order early to secure your group's subs. Also, they cater!
Sushi Song Gaysha
Address: 2223 Wilton Drive, Wilton Manors, FL 33305
Phone: 954-530-0153
Craving a late-night California roll? This local haunt has you covered and can handle any sushi request your night owls can throw at it. It's open until 2 a.m. most nights, so feel free to stop by after a night of partying and order a few signature rolls for the table, like the Shut Up Liz (tuna, avocado, cilantro, and fried onion), the Pink Ranger (salmon and basil with balsamic sauce), or the Spiderman (soft shell crab tempura with cream cheese).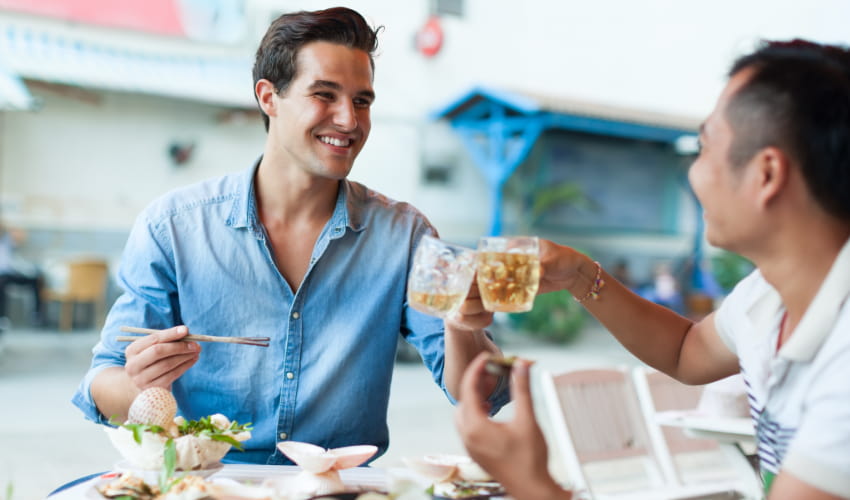 Rosie's Bar & Grill
Address: 2449 Wilton Dr, Wilton Manors, FL 33305
Phone: 954-563-0123
Two words: Sunday brunch. This fun, easygoing spot has eclectic patio spaces and a menu full of comfort food and quirky plate names. Fan favorites include the Bacon Bitty Bang Bang (a burger piled high with bourbon bacon jam and Brie) and any of the "Big Girl Plate" combo platters.
Georgie's Alibi Monkey Bar
Address: 1508 NE 4th Ave, Fort Lauderdale, FL 33304
Phone: 954-763-8219
This local pub is one of the most successful gay bars in town, with multiple awards lining the walls and the title of "Best Burger in Fort Lauderdale" under its belt. Many are drawn in by the long happy hours and feel-good pub fare—burgers and wings, sure, but also meatloaf, lasagna, and pork chops as well.
Bars and Clubs
If you're you're looking to party, Fort Lauderdale's gay scene will not disappoint. There are over 30 bars and dance clubs scattered across the city and nearby Wilton Manors, so you'll have plenty of options when it's time to get down.
And don't sweat the drive home. When you set up a shuttle service through Florida Charter Bus Company, we'll provide a built-in, professional DD for your club-hoppers. Throw in amenities like AUX ports, WiFi, and an entertainment system, and you can even keep the party rolling between these popular, queer-friendly bars and clubs: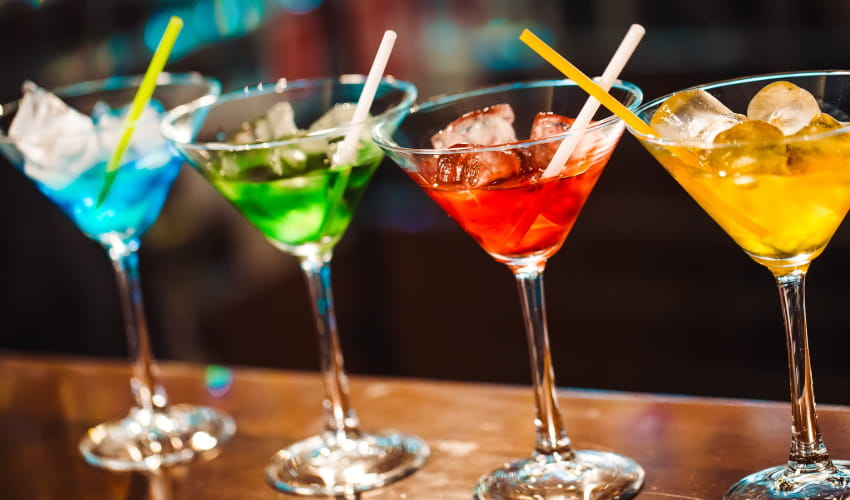 Hunters Nightclub
Address: 2232 Wilton Dr, Fort Lauderdale, FL 33305
Phone: 954-630-3556
If you're going clubbing in Wilton Manors, odds are you'll end up here at some point. For locals and visitors alike, it is the gay nightlife spot in Greater Fort Lauderdale. If you can, try to swing by on a theme night that'll pique your groups' interests, like karaoke Monday/Tuesdays for your aspiring superstars and "Fur Friday" for your bear boys.
Ramrod Bar
Address: 1508 NE 4th Ave, Fort Lauderdale, FL 33304
Phone: 954-763-8219
Want to grab a drink in a piece of history? Behold: the oldest leather bar in town. Don't let the leather and chains scare you, though—this place has been praised for its friendly, "no-attitude" scene since the 90s. Stop by for a round of pool or (if you're feeling body-confident) take part in any of the various contests this place holds on any given night.
The Manor Complex
Address: 2345 Wilton Dr, Wilton Manors, FL 33305
Phone: 954-626-0082
When club-hopping with a group of refined partiers, The Manor is probably your best bet. Sophisticated and upscale, this chandelier-laden venue is a favorite amongst local lesbians and gay couples alike. Here, you'll find multiple dance floors and lounges—many of which can be rented out for events and private parties when you call in advance.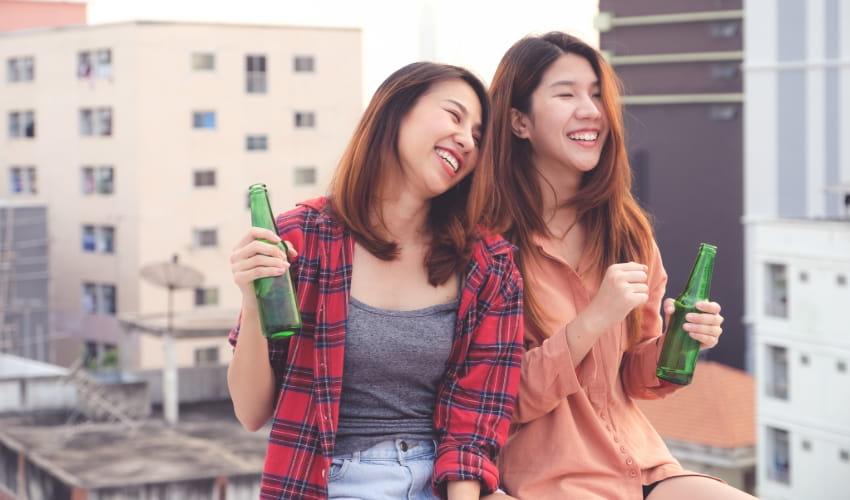 DrYnk
Address: 2255 Wilton Dr, Wilton Manors, FL 33305
Phone: 954-530-1800
For those seeking a lowkey place to wind down the night, go to DrYnk. It's cozy, laid-back, and dimly lit, and features a garden-style patio and a classic drink menu for your queer cuties with old-school tastes. Enjoy a specialty martini, blood orange cosmo, or spiked lemonade from the comfort of a vintage, upholstered seat, and take in the chill atmosphere.
Plan Your Fort Lauderdale LGBTQ+ Group Trip
Now that you know where to go and what to do in Fort Lauderdale, all that's left is to figure out how your group will get there.
That's where Florida Charter Bus Company comes in. Our 24-hour reservation team, network of professional drivers, and selection of buses of all shapes and sizes make it easy to assemble a fleet that works for your LGBTQ+ group trip. All you need to secure a no-obligation, free quote for your rental is a headcount, a rough itinerary, and a list of amenities that'll keep your crew comfy (WiFi, power outlets, reclining seats, ADA-accessibility, you name it).
Call 954-302-2986 today to start planning a gaycation your group won't soon forget!
Recent Posts
Do you need to rent a charter bus?