Miami "Deep Cuts" for Frequent Travelers
White-sand beaches, crystal-blue water, and perfect temperatures all year round—for the average visitor, Miami is the perfect destination for summer getaways and spontaneous group trips. Despite there being easy access to the coast, a wide array of eclectic cuisines and a plethora of art and cultural attractions in the city, there are also hidden gems that are yet to be fully appreciated.
While Miami Charter Bus Company offers 24/7 private shuttle services for common group types such as corporate gatherings, wedding parties, sports teams, and educational institutions, we also offer private charter bus rentals to explore the unusual yet fascinating attractions in Miami. These range from stunning places of worship to historical treasures, all of which provide some level of enjoyment to any age group. In order to streamline your travel process, we've compiled a list of some of our favorite unique destinations. When you feel ready to make a decision, simply contact our reservation team at 305-742-0966 for assistance in finalizing your group itinerary.
Explore unique attractions with Miami Charter Bus Company

The Ancient Spanish Monastery
Address: 16711 W Dixie Hwy, North Miami Beach, FL 33160
Highlights of the Ancient Spanish Monastery: The Church of St. Bernard, the Chapel, and the gift shop.
How to book a group tour: Email info@SpanishMonastery.com or contact 305-945-1461.
You don't need to travel to Northern Spain to view the Ancient Spanish Monastery. Instead, rent a bus to North Miami Beach to wander the grounds of this stunning Episcopal church. The Monastery was illegally dismantled in Segovia back in 1925 and then transported brick by brick to the United States, where it was eventually rebuilt in 1964, offering viewers insight into the Spanish way of life.
The Monastery includes the Church of St. Bernard, a chapel and several gardens nearby where visitors can engage in religious practice or meditation, plan a large-scale group event such as a wedding, or take a family photo amidst the greenery and historical landscape. There are also tours offered of the facility, with the option to attend events and other ongoing services. Visiting the Ancient Spanish Monastery is best done during the early hours of the day when your group can truly be present in their surroundings. Since it's open 6 days a week from 10 am to 4:30 pm and at 11 am on Sundays, this offers a large window of opportunity for anyone to visit this national monument.
Charter bus tip: Don't forget to take back some mementos from the gift shop to commemorate your group trip! You can always store your haul in the overhead luggage bins in your bus rental if you over shop or for safe-keeping.
Cape Florida Lighthouse
Address: 1200 South Crandon Blvd, Key Biscayne, FL 33149
Highlights of the Cape Florida Lighthouse: Views of Biscayne Bay and the Atlantic Ocean, historical tours of the lighthouse, and water activities.
How to book a group tour: Contact their hotline at 305-361-8779.
The Cape Florida Lighthouse is the ideal place to visit on educational tours with your classmates, as it has an interesting yet challenging history dating back to its construction in 1825. The cape is most commonly associated with the idea of freedom, as it was a place of shelter for Seminole Indians as well as Black Seminoles and slaves before their ongoing journey to the Bahamas. Today, it is a famous Miami landmark located in Bill Baggs Cape Florida State Park, surrounded by resplendent views of Biscayne Bay and the Atlantic Ocean, and open for groups to tour any time of year.
The lighthouse begins operations at 8 am every day and it offers historical tours of the tower and the keeper's cottage at 10 am and 1 pm. Groups can also choose to explore the area on their own by walking, biking, rollerblading, or even kayaking. Those who enjoy the ocean water can swim, fish, or paddle, while those who prefer to remain out of the water can participate in wildlife viewing.
Charter bus tip: It's important to note that there are certain fees associated with traveling in a charter bus, so ensure that your group has appropriate funds prior to the trip. If your group plans to have a picnic later on in the day, they can store their wicker baskets, drink coolers, and perishable items in the overhead bus cabins, where they'll be shaded from the warm Miami heat and ready to grab when you're hungry.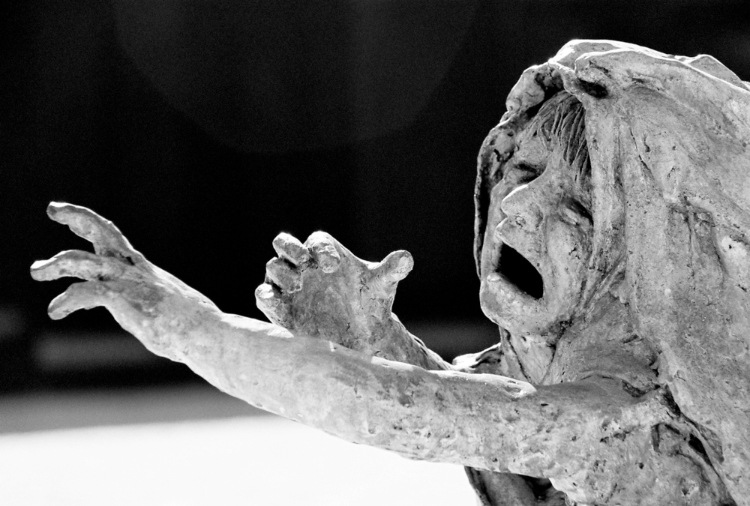 Holocaust Memorial
Address: 1933-1945 Meridian Ave, Miami Beach, FL 33139
Highlights of the Holocaust Memorial: A tour of the memorial, the Sculpture of Love and Anguish, and the Arbor of History photography exhibit.
How to book a group tour: Fill out this group form.
The Holocaust Memorial is a stunning yet moving exhibit that was created as an ode to the 6 million Jews who suffered during the Second World War. It is located on Miami Beach and is known for its detailed sculptures displaying acts of love amidst violence, along with several granite slabs showcasing black-and-white snapshots of the past.
Access to the memorial is free all year round from 9:30 am to sunset every day. If your group consists of 10 or more visitors, it's important to make a reservation at least 2 weeks beforehand. The tours are usually one and a half hours long, offered on a first-come first-served basis. Since the memorial is a place of reflection and remembrance, viewers are not allowed to take photographs and are encouraged to dress appropriately.
Charter bus tip: If your group is traveling with camera equipment, feel free to leave it in your overhead bus cabins, where it'll be safe from harm. Prior to the trip, your group can even watch a relevant documentary or lecture on the Holocaust on the flat-screen TVs on the bus so that they're prepared for their visit.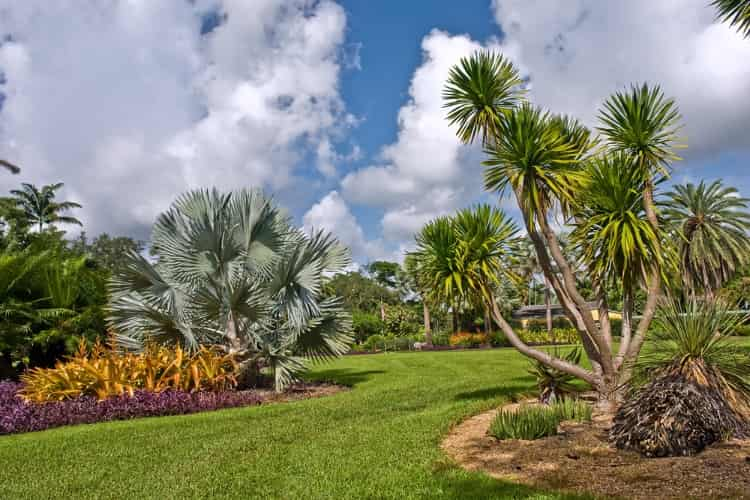 The Kampong
Address: 4013 Douglas Rd, Miami, FL 33133
Highlights of The Kampong: A large-scale garden filled with tropical fruits, exotic plants, and flowering trees.
How to book a group tour: Contact 305-442-7169.
All plant enthusiasts and botany experts will be thrilled to visit The Kampong, an extensive private-turned-public collection of tropical plants, exotic fruits, and flowering tree species from around the world. Aptly named, the "Kampong" takes its title from the Malay or Javanese noun for a cluster or village of houses and is home to plants from Asia and the Americas.
If your group is interested in learning more about peanut butter fruit, observing over 50 different types of mango species, or comparing heights with an 80-year old baobab tree, then they should plan a visit to The Kampong. Tours are usually 1 hour long and take place twice a day at 10 am and noon. However, a reservation along with prepayment is required in advance. The guided tour begins at the entrance, continues to the museum and the Fairchild-Sweeney House, and includes a brief lecture on the history of the property with fascinating fun facts. Once the tour ends, viewers can explore the garden or The Point on Biscayne Bay on their own time. There are even events such as yoga sessions or botanical illustration workshops for groups to participate in.
Charter bus tip: If your appetite for nature isn't satisfied, your bus driver can drop you off at the Vizcaya Museum and Gardens or the Fairchild Tropical Botanical Garden, outdoor attractions that are 10-11 minutes away from the Kampong.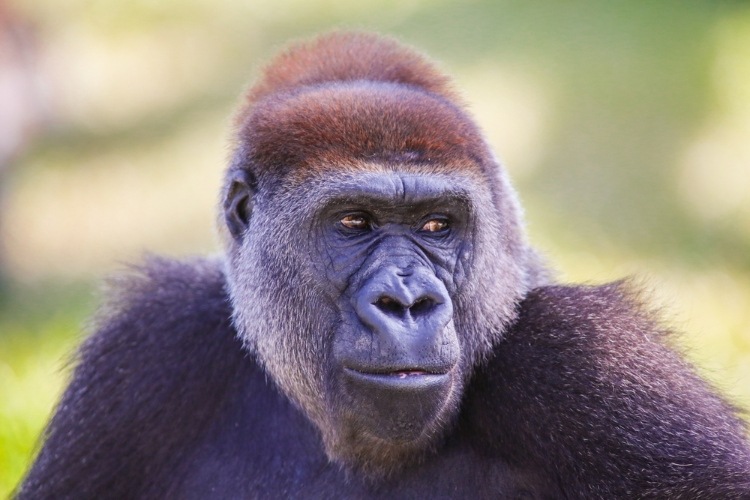 Monkey Jungle
Address: 14805 SW 216th St, Miami, FL 33170
Highlights of Monkey Jungle: Close contact with fuzzy friends and a walk through a lush tropical jungle.
How to book a group tour: Contact 305-235-1611.
A place "where humans are caged and monkeys run wild," Monkey Jungle is truly an experience meant to be enjoyed with a group. Built in 1935, it is a discovery center and zoological park for over 300 endangered monkeys. The entire visit includes strolling through a 30-acre jungle on a caged walkway while the monkeys wander freely outside the cage.
Monkey Jungle is open year-round from 9:30 am to 5:00 pm everyday. There are several trails and exhibits featuring different types of monkey species, such as the Black-Capped Capuchins of the Amazonian Rainforest, the brooding gorillas of the Cameroon Gorilla Forest or the (species) of the Wild Monkey Swimming Pool, where the fuzzy critters can be seeing basking in the cool water on a hot summer day. Monkey Jungle even allows groups to throw events such as birthday parties or to hold a Safari Base Camp for educational opportunities. There is also a guided Rainforest Adventure tour that takes place 3 times a day at 10 am, 12:15 pm and 2:30 pm where kids and adults are in close contact with the animals.
Charter bus tip: Before you depart on your tour, don't forget to use the restroom on your charter bus rental, so that your visit with your monkey friends isn't interrupted.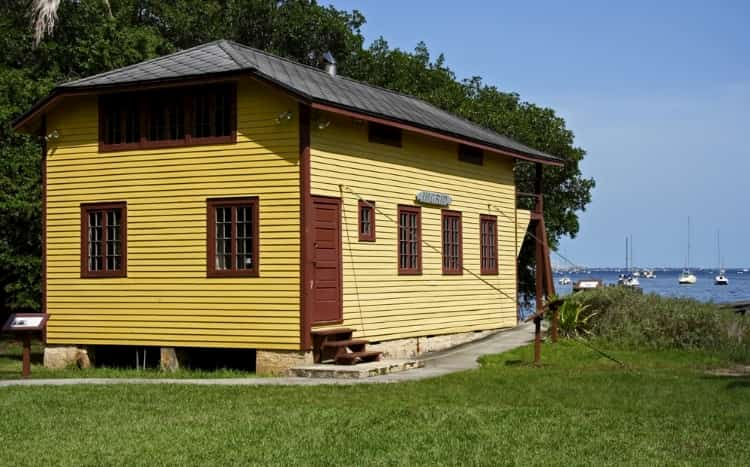 Barnacle Historic State Park
Address: 3485 Main Hwy, Miami, FL 33133
Highlights of Barnacle Historic State Park: The Barnacle, a peek into Frontier life and lazy water views.
How to book a group tour: Contact 305-442-6866 for a reservation form two weeks in advance.
One of Florida's beautiful nature retreats, Barnacle Historic State Park includes the Barnacle House, a 19th-century Coconut Grove home on Biscayne Bay that displays remnants of the Frontier era. Locals and tourists often frequent the area to get away from the city while enjoying the simplicity of the ambiance and the sea breeze.
The park is open 5 days a week from 9 am until 5 pm and until 7 pm on Thursdays. It is closed on Tuesdays. There are several guided tours of the Barnacle House for a maximum of 10 people from Friday to Monday, 4 times a day, starting at 10 am and ending at 2:30 pm. For groups of 30 people, separate tours are offered during the week. Apart from that, visitors can participate in activities such as birding, hiking, and geo-seeking or simply enjoy a picnic outdoors. There are occasional events that take place in the area, such as Shakespeare in The Park or even productions of The Haunted Ballet, for group entertainment.
Charter bus tip: Once your group is tired after a long day out in the sun, they can rest on their reclining seats in your charter bus rental, in the cool embrace of the climate-controlled interior.
Plan Your Miami Group Itinerary Today
Are you ready to plan your group trip to Miami's hidden gems? We're here to help. Whether you're traveling with a crowd of 18 passengers or 56, Miami Charter Bus Company can pair you with the best bus rentals in the Southeast. In addition, you can customize your bus rental to your liking with add-on amenities such as free WiFi, flat-screen TVs, onboard restrooms, reclining seats and electric outlets (to name a few).
If you're traveling with senior citizens or elderly passengers, we can provide you with ADA-accessible transportation if requested in advance. All you need to do is view our list of bus prices or contact our reservation team at 305-742-0966 to start your search for the perfect Miami bus rental!
Recent Posts
Do you need to rent a charter bus?