The Top 7 Tampa "Deep Cuts" for Frequent Travelers
Already tired of the Henry B. Plant Museum? Have you paced the trails of ZooTampa more times than you can count? Has even the infamous Gasparilla Festival lost its edge?
Not to worry. Florida Charter Bus Company knows a few places you can visit in Tampa if your frequent visitors have already been there and done that. We've put together this guide to all the itinerary deep cuts you may have overlooked on your last visit but won't want to miss this time around!
And if your group ever needs a lift to any of these hidden gems, give Florida Charter Bus Company a call at 813-381-5064​. We pride ourselves on finding ground transportation for all kinds of groups and itineraries—so whether you're floating along with the manatees or taking a selfie with Humpty Dumpty, our team can connect you with any number of bus options to make your trip easy and stress-free.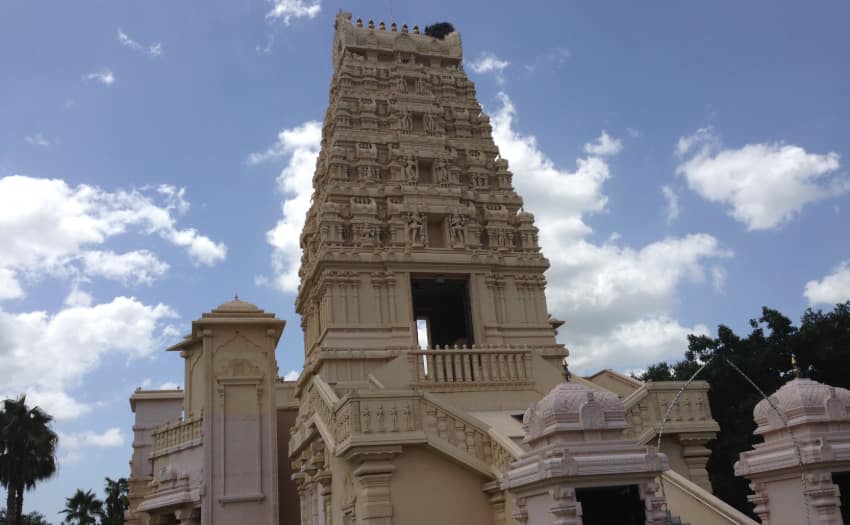 1.   The Hindu Temple of Florida
Address: 5509 Lynn Rd, Tampa, FL 33624
Phone: 813-962-6890
Towering over the one-story bungalows of suburban Tampa is a sight not so common to the city's landscape: a 60-foot tall Hindu Temple.
Once an old home in a residential neighborhood, the pyramid-shaped building you see today was constructed on the bones of the land's former residential building in 1998, and the finishing touches were added by 2015. And while the rooftop courtyard and pooja rooms actively serve Tampa's growing Hindu community, visitors from all faiths and backgrounds are invited to take in the exterior's gorgeous adornments and architecture.
Guided tours of the temple are free to the public—though your group will need to request a time slot, and donations are appreciated. If your group is unfamiliar with the religion, your tour can include an hour-long, in-depth presentation about the history of Hinduism and practices the temple follows. The temple is also available to reserve for weddings and other events.
This should go without saying, but be respectful when you arrive for your tour. Visitors are asked to wear modest clothing (no exposed knees or shoulders) and to remove their shoes before setting foot onto the temple's steps.
Bus Parking Tip: While paved parking near the temple itself is scarce, there's a grassy overflow parking lot nearby with plenty of space to park a full-sized charter bus. As long as your visit doesn't coincide with a major event, your driver should have no trouble parking and unloading your group from there.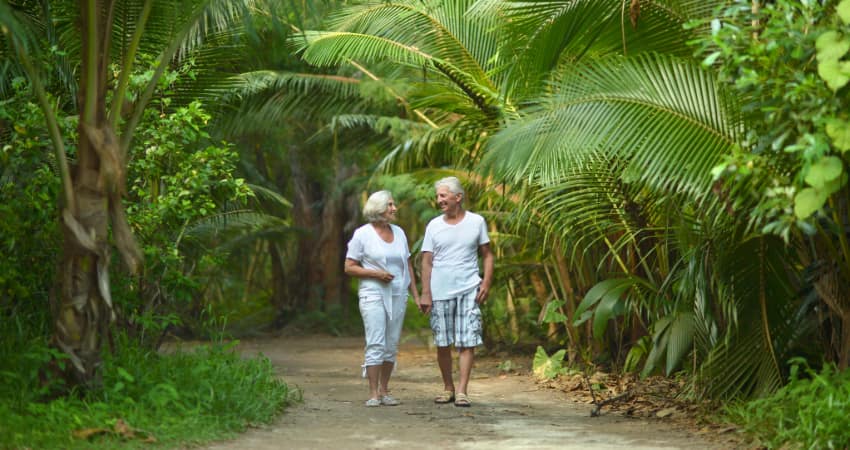 2.   Sunken Gardens
Address: 1825 4th St N, St. Petersburg, FL 33704
Phone: 727-551-3102
If you rolled up to this address back in 1903, you'd find a completely different environment. Namely, there was a 4-acre lake right at the center of the property. It wasn't until a local plumber and avid gardener, George Turner Sr., saw potential in the rich soil that lay 15 feet under the calm waters that he  took  on the ambitious project of draining the entire lake. Though it was a feat of engineering at the time, the project would not be advisable by modern environmental standards. After a few well-placed citrus trees were planted, the humid bubble created by the shade caused the small garden to flourish into the dense jungle you see today!
It doesn't take long to walk around the gardens (it is only 4 acres, after all). But nature-lovers are sure to enjoy stretching their legs as they observe 50,000 species of tropical plants, cascading miniature waterfalls, and the flock of flamingos that have taken roost here.
School groups, summer camps, and groups of curious adults alike are invited to tour the gardens any day between October and May. Whether you opt for a docent-led tour of the grounds or a self-guided tour at your own pace, your group will need to fill out a request form and call 727-551-3149 to ensure availability.
Bus Parking Tip: There's a large parking lot on the west side of the Garden's grounds that offers plenty of space to park a motorcoach. Oversized vehicles will likely have better luck finding a spot on the south side of the lot, along the treeline.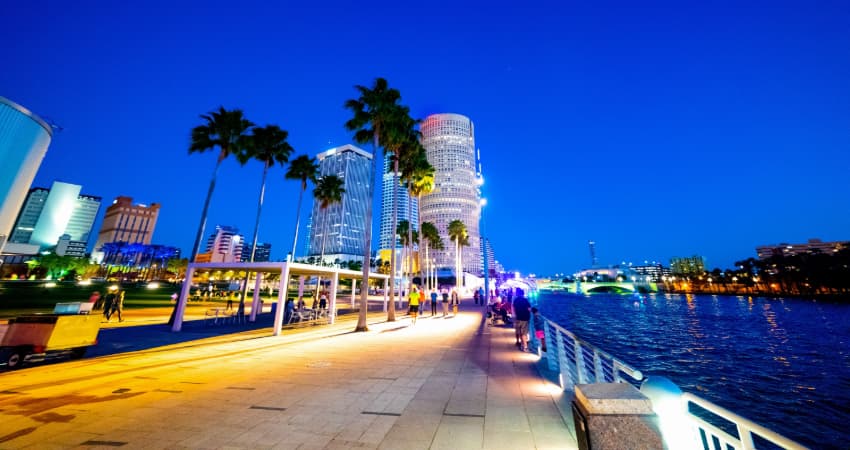 3.   Tampa Riverwalk
Address: Tampa, FL 33602
Okay, so this place isn't exactly obscure. If you ever visited popular downtown sights like The Florida Aquarium and the Tampa Museum of Art, you've technically already been here.
But the Tampa Riverwalk is an attraction all its own that rarely gets the love it deserves, Plus, it can be a way to spend a few hours in the heart of Tampa without dealing with large crowds, if you know where to look.
Have your driver drop everyone off near the Sail Pavilion, where your adults can grab a beer to go if they so desire. From there, take a stroll and watch the boats (ranging from fancy yachts to historic sailboats) as they drift in and out of the bay. Take a moment at Curtis Hixon Park and gaze at the majestic spires of the University of Tampa campus across the river, then continue on to the Straz Center—there's often live music playing here, if you need an excuse to stop and enjoy the tunes.
Conveniently, our next hidden gem is located near the end of the Riverwalk, so it should be easy enough to have your bus driver meet you there: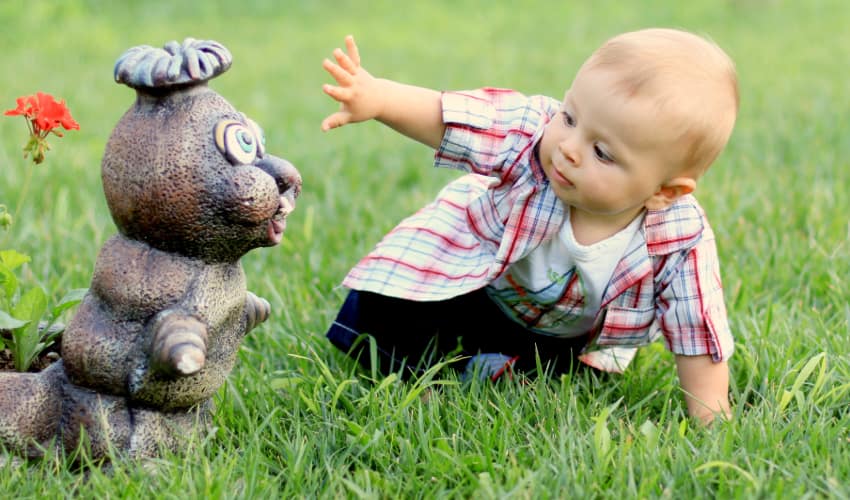 4.   Ulele Fairyland Figurines
Address: 1810 N Highland Ave, Tampa, FL 33602
Phone: 813-999-4952
When you walk up to a world-renowned restaurant specializing in Native Floridian cuisine, probably the last thing you'd expect to see is a collection of fiberglass figurines depicting fairy tale characters. But at Ulele, the award-winning barbacoa on the Hillsborough River, you'll find just that.
The 50s-era installations resided at ZooTampa's Fairyland exhibit once upon a time, but as the zoo expanded and lacked the space to display them, Ulele's owner Richard Gonzmart bought them up, restored them, and used them as unusual outdoor decor for the restaurant. While you're here, keep your eyes peeled for fairytale favorites like:
Humpty Dumpty
Jack and the Beanstalk
Hickory Dickory Dock
The Three Little Pigs and their house of sticks
Cinderella, her fairy godmother, the mice, and pumpkins
Once you've had your fill of the figurines, why not grab a bite to eat? With multiple private venues that can accommodate between 50 and 400 people, Ulele is an especially group-friendly dining spot. Call 813-310-3701 or email groups@ulele.com to arrange private dining for your group.
Bus Parking Tip: Parking for Ulele is located across from Queenie's Dog Park, along Doyle Carlton Drive. If this lot happens to be full, your driver should be able to find street parking along the Tampa Riverwalk, south of the restaurant.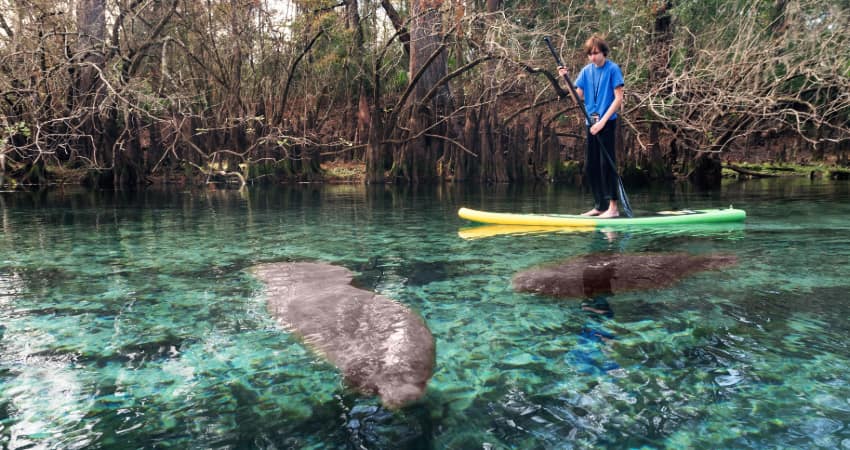 5.   Little Manatee River
Address: 215 Lightfoot Rd, Wimauma, FL 33598
Phone: 813-671-5005
If you've been in the area long enough, you probably know it's chock full of natural springs and hiking trails galore—so much so, most outdoor adventure spots are devoid of crowds on any given day. In particular, one outdoor rec hub that's often overlooked is Little Manatee River. Most of the put-in spots are an hour's drive from downtown, but trust us, it's worth the trek. It's a great place for spotting (you guessed it) manatees!
The river is usually high enough to tube, kayak, or canoe after the summer rains pick up—which coincidentally is the prime manatee-spotting season. It takes about two hours to drift down the whole river without paddling, and you're almost guaranteed to come nose-to-snout with a sea cow or two in that time!
Local outfitters like Canoe Outpost offer group rates on kayaks, canoes, and tubing gear as well as picnic facilities along the river—but your adventurers are more than welcome to bring your own gear. Reserve a charter bus through Florida Charter Bus Company, and you can stash your deflated tubes in your vehicle's undercarriage or ask your reservation rep about including a trailer hitch for your kayaks and other gear if needed.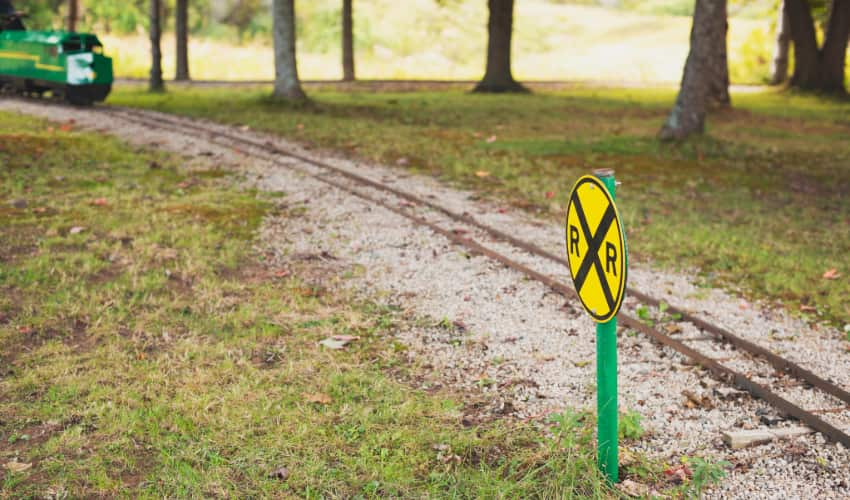 6.   Largo Central Railroad
Address: 101 Central Park Dr, Largo, FL 33771
Phone: 727-586-7415
Groups with young kids, scouts, and train enthusiasts should venture to Largo Central Park and take a free ride on one of the ⅙-scale model train sets stationed there. The adults in your group will look a little silly sitting atop the tiny train cars, sure, but everyone is sure to enjoy the 1.5-mile loop around the park, which crosses a small pond and passes through a spooky tunnel.
One reason why this hidden gem stays on the down-low is the odd hours it runs on. This attraction is only open to the public the first full weekend of every month, which means the lines can get pretty long (up to a 45-minute wait sometimes)—so plan to get there early. It's run entirely by volunteers who just really love model trains—have a chat with any of the conductors, and they'll be more than happy to teach you a thing or two about locomotives—and donations are appreciated to keep the trains in tiptop shape.
When you get there, walk to the station gazebo and have every adult fill out a release form prior to boarding. Print out enough copies for everyone and have them fill them out on the bus if you want to save time at the entrance.
Bus Parking Tip: If the park's designated parking lot fills up—which may happen on a busy weekend—your driver will find plenty of room to park the bus in the free Central Park Performing Arts Center lot nearby.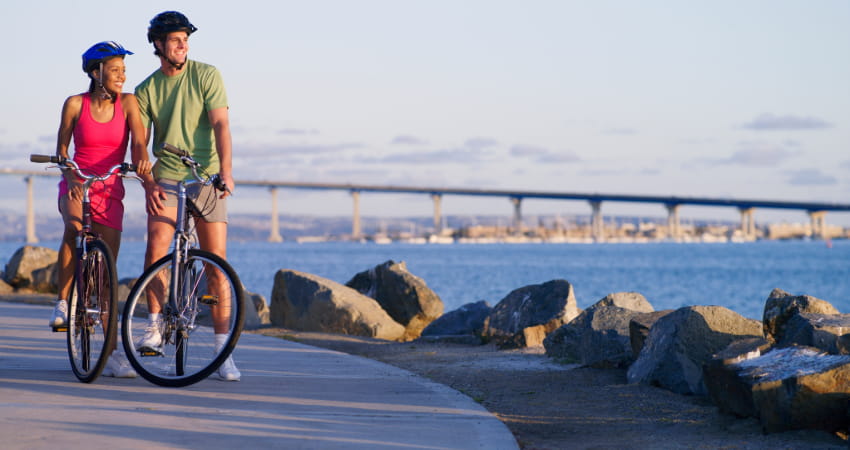 7.   The World's Longest Sidewalk
Address: Bayshore Blvd, Tampa, FL 33606
Believe it or not, Bayshore Boulevard (on the south side of the city, hugging the curve of Tampa Bay) is the longest continuous stretch of sidewalk in the world. And if your first thought is "So what?" 1) where's your sense of adventure? and 2) there's more to this stretch of road than 4.5 miles of concrete. Whether your group rents some wheels at one of the many bikeshares along the boulevard or decides to hoof it on foot, everyone is sure to burn off some energy, soak in the balmy breeze, and take in fantastic views of the downtown skyline across the bay.
If you want to tackle the entire stretch, we recommend you start at the Gasparilla Invasion Boat and keep going until you reach the MacDill Air Force Base. You can't actually walk the entire length of the sidewalk due to the base's strict access limits, but you can call it quits around the Ballast Point neighborhood and say "close enough." Besides, after the long walk, the shade of the Spanish moss-laden trees in the neighborhood's park will be a refreshing place to rest your feet.
Bus Parking Tip: Where your bus lies in wait depends on how far your group plans to go. If you're not planning on getting very far, your driver may want to take advantage of the free bus parking in Historic Ybor near the northern end of the walkway. But if you're traveling with an ambitious group, it may be wiser to have your driver wait in the Bayshore neighborhood. Regardless, set a realistic expectation as to how long everyone wants to walk or bike, and let that inform where you driver picks everyone up. That way, your bus will be already there waiting for you with a perfectly climate-controlled cabin, comfy seats where you can kick up your heels, and plenty of water bottles tucked away in the overhead bins.
Explore Tampa's Hidden Gems in Total Comfort
Whenever you're ready to dig up some of Tampa's hidden gems, Florida Charter Bus Company is here to make it easy! Call 813-381-5064​ at any time—day or night—to hash out the transportation details, and we'll give you a free and personalized quote for your rental.
Recent Posts
Do you need to rent a charter bus?