A Guide to Miami-Area Airports
If you're flying into Miami, you'll probably arrive at and depart from one of two major airports—Miami International Airport, located near downtown Miami, or Fort Lauderdale-Hollywood International Airport, located about 30 minutes to the north. Some guides also count Palm Beach International Airport as part of the Miami metro area, though this airport lies roughly 2 hours outside of the city.
No matter which airport you choose, you'll want to do some advance research to ensure you can navigate it quickly. This goes double if you're traveling with a large group, such as a youth sports team, an assortment of colleagues, or a wedding party.
Florida Charter Bus Company would love to help your group get around Miami. We can provide guaranteed transportation to the airport so you don't have to worry about finding a rideshare for everyone in your group. Just give us a call at 305-742-0966 to book a charter bus for your trip to a Miami-area airport.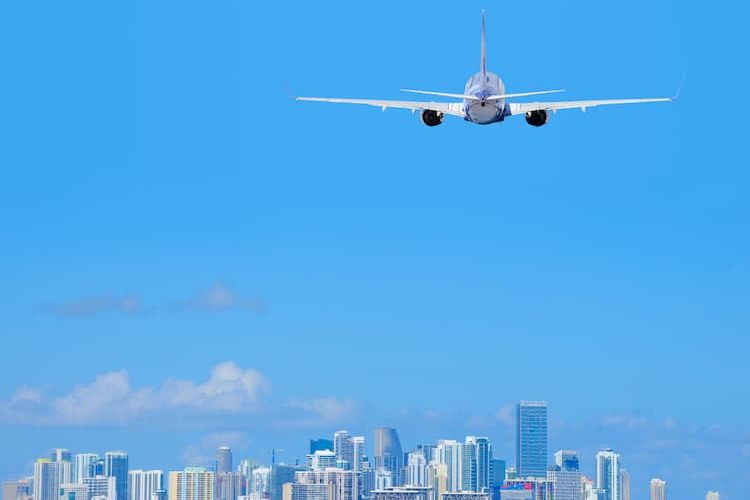 Miami International Airport (MIA)
The busiest airport in the Miami area, MIA lies a short drive from downtown and offers more than 1,000 daily flights to more than 160 locations. This airport is especially convenient if you're traveling between Miami and Latin America or the Caribbean.
MIA is a hub for American Airlines, but it hosts more than 40 airlines total, including Delta, United, and Frontier. It's known for having many staff members who speak both Spanish and English and for the beautiful local art on display throughout the terminals.
Accessibility
MIA has many of the accessible features you'd expect from an airport, including wheelchair-accessible restrooms, elevators, and wheelchair service for people who don't usually use a chair but need one for the large airport. You'll also find indoor relief areas for service animals and a peaceful multi-sensory room for visitors with sensory-processing issues.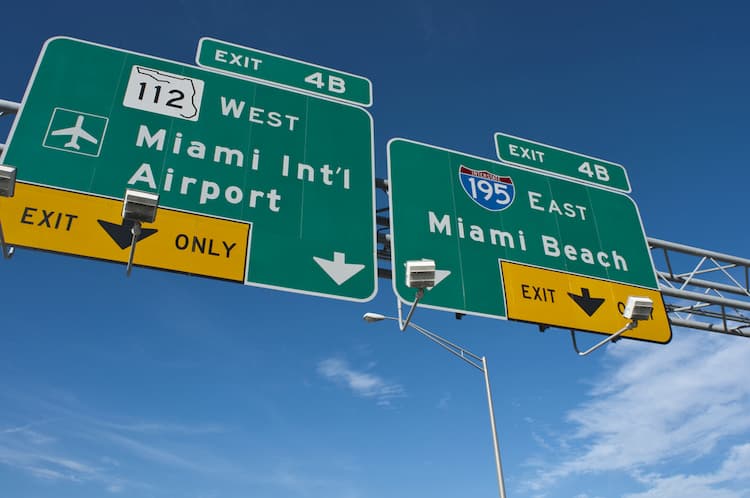 What sets MIA apart in terms of accessibility is its MIAair program. Sponsored by the University of Miami-Nova Southeastern University Center for Autism and Related Disabilities and the Ear Institute at UHealth, this program lets kids with autism walk through the process of going to the airport and sitting on a plane before they actually have to fly. If you work with kids who would benefit from this program, note that you need to sign up well before your trip.
What to Eat
Miami International Airport offers a rich array of restaurants, from local options like Chef Creole and Ku-Va Restaurant & Bar to familiar staples like Chili's, TGI Fridays, and McDonald's. The airport also features several outposts of the Colombia-based Juan Valdez Café for those craving a non-Starbucks coffee fix.
How to Relax
Miami International provides many of the amenities you'd expect to find in an airport. You can browse stores like Coach, Coco Bay, and the Miami Marlins team shop, get a manicure at a small airport spa, or log onto free WiFi in the waiting areas (as long as you're willing to sit through a few ads).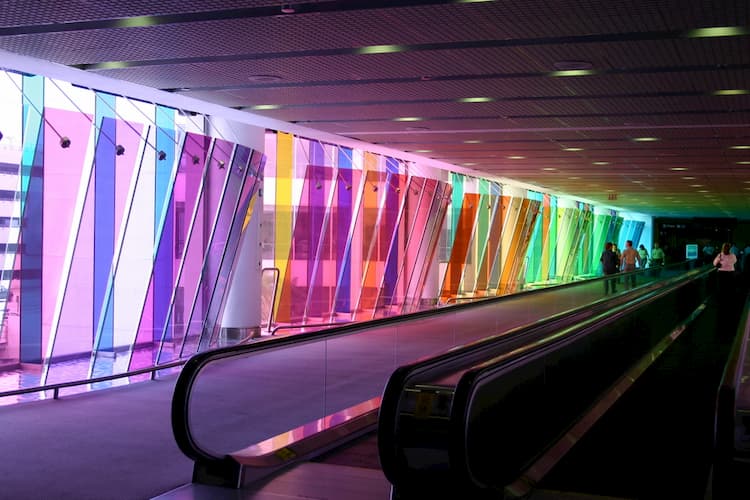 MIA also has more unusual ways for you to entertain yourself. Check out the yoga room and do a few poses to relax, or go on an art tour to see the vibrant murals scattered throughout the airport. And don't forget that if you have anyone in your group who finds airports overwhelming, you can retreat to the multi-sensory room.
Where to Get Picked Up and Dropped Off
Your charter bus can pick you up and drop you off on the Arrivals level in designated zones outside of the baggage claim. The designated zones lie across from doors 1, 2, 3, 4, 7, 15, 20, and 23.
Fort Lauderdale-Hollywood International Airport (FLL)
Located about 30 minutes north of Miami and in between the two cities that give it its name, Fort-Lauderdale Hollywood International Airport features more than 30 airlines, including American, Delta, Southwest, and United. It's also a major hub for JetBlue and Spirit, so it's a popular destination for those who want to save on tickets or avoid the crowds of MIA.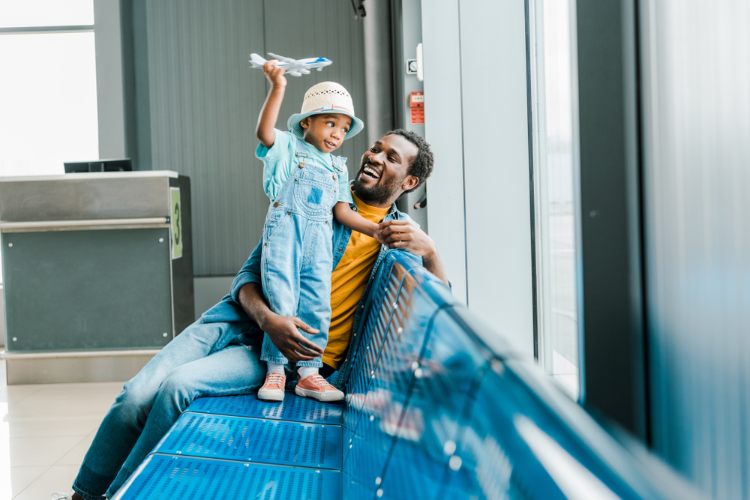 Accessibility
The Fort Lauderdale airport doesn't offer as many sensory-friendly amenities as the Miami airport does, but it does offer amenities for people with mobility limitations. You'll find wheelchair-accessible restrooms, elevators, and wheelchair service for those who need a chair only temporarily. The airport also has animal relief areas. Non-service animals have to go outside, while service animals can use indoor or outdoor relief areas.
Florida Charter Bus Company can provide ADA-compliant charter buses for your trip to the airport. Just let us know you'll need an accessible bus, and we'll find one with a wheelchair lift, wider aisles, and wheelchair seating.
What to Eat
Although FLL is smaller than MIA, it still has plenty of delicious food options. Check out Shula Burger and Whisky River for traditional American cuisine, or head to Casavana Cuban Cuisine for fufu, pan con bistec, and churrasco. You'll also find popular fast food stops like Burger King, Starbucks, and Shake Shack scattered throughout the terminals.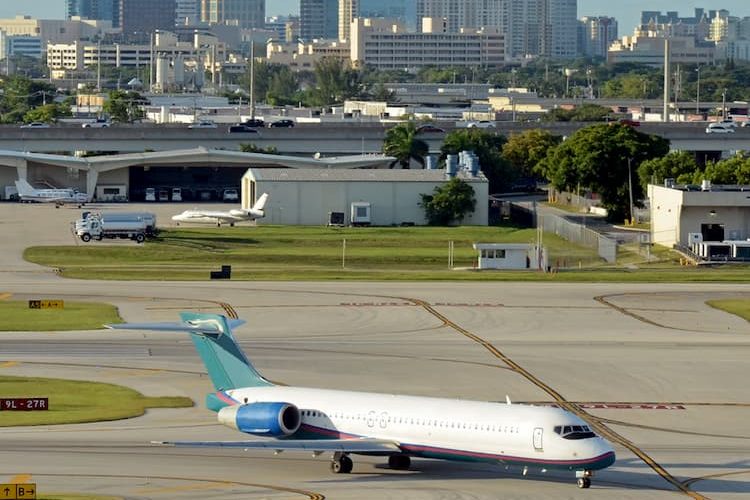 How to Relax
Shopping outlets at FLL include a MAC makeup outlet, the Sweet Indulgences candy shop, and reliable favorites like Hudson News and the TODAY store. If you're tired of shopping, wander through the terminals to see the airport's many colorful displays of public art.
Where to Get Picked Up and Dropped Off
All vehicles coming to pick up passengers must park in the Cell Phone Waiting Area. When you're ready to be picked up, you can call or text your charter bus driver, who will meet you on the arrivals level between Terminals 1 and 2 or 3 and 4.
Palm Beach International Airport (PBI)
Palm Beach International Airport lies 2 hours away from Miami, so it's less popular than the Fort Lauderdale or Miami airports for groups who want to explore the city. But if you're planning to go to a South Florida beach like West Palm Beach, Palm Beach, or Boca Raton, this airport is a great choice.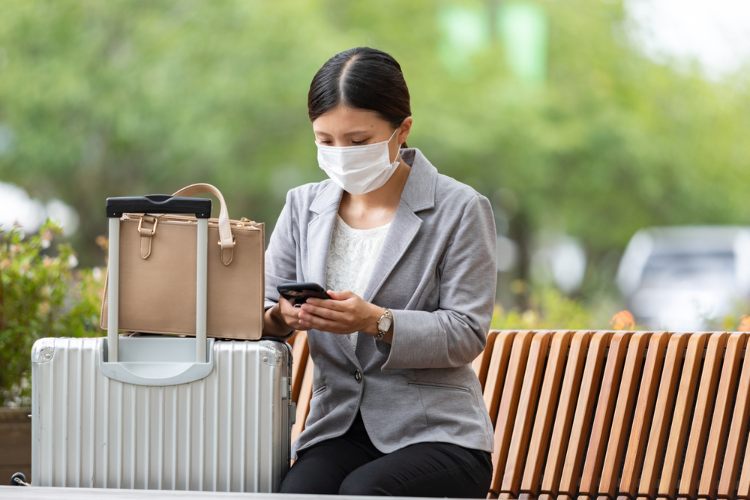 The airport offers around 200 flights per day to 34 destinations in the U.S., Canada, and the Caribbean. 11 airlines serve the airport, including Allegiant, American, Delta, United, Spirit, and Southwest. Palm Beach has also earned a reputation for very short wait times at TSA checkpoints. If the idea of a long security line stresses you out, this is the airport for you.
Accessibility
Like the Fort Lauderdale airport, Palm Beach International doesn't have as many autism-friendly features as Miami International. However, it still has many features to accommodate people with mobility-related disabilities. Wheelchair service is available for people who only need a wheelchair in the airport, and people with disabilities receive accelerated service at TSA checkpoints. Service animals are also welcome at the airport, and there are two outdoor relief areas for pets.
What to Eat
The Palm Beach airport has an array of restaurants serving classic American bar food, including Sam Snead's, Rooney's Pub, and Sam Adams Brewhouse. You'll also find familiar favorites like Burger King and Starbucks.
How to Relax
PBI is a small airport, but you'll still find plenty of amenities to keep you entertained. Free WiFi is available throughout the terminals so you can stream or post as much as you want. You can also explore stores like the PGA Tour Shop and Brooks Brothers, and the All Earth Elements Spa is available if you need to unwind before you take off.
Where to Get Picked Up and Dropped Off
If you'd like a ride to the airport, your charter bus can drop you off outside your terminal. When you're ready to be picked up, call or text your driver, who'll be parked in the cell phone waiting lot. They'll meet you outside the terminals on Level One. If you're headed from PBI to Miami proper, you'll probably want to request WiFi and TVs on your bus so you have something to do during the 2-hour drive.
Start Planning Your Trip to Miami
If you're flying into Miami with a group, Florida Charter Bus Company can be your ride to and from the airport. Just choose between the three airports in the Miami metropolitan area, and give Florida Charter Bus Company a call at 305-742-0966 to arrange your transportation. We can take your group from Fort Lauderdale or Palm Beach to downtown Miami in air-conditioned comfort.
Recent Posts
Do you need to rent a charter bus?