Plan a Group Tour of Historic Florida Cities
When you think of Florida, you may immediately think of the sandy beaches in Miami or the theme parks in Orlando. Visiting Florida's big bustling cities may not be for everyone, but if you're planning a group trip with history lovers, the Sunshine State has a long list of historic sleepy towns to explore.
When you're planning a group trip through a few smaller cities, Florida Charter Bus Company can take care of your transportation with ease. Create a unique itinerary fitted to your group's interests, and we'll handle how you'll get to and from each stop. Rent a minibus for your youth group trip to St. Augustine, or choose a charter bus for your big family reunion in Key West. Hop on a private bus rental with a personal driver and shuttle your entire group to historic sites, restaurants, and hotels. Call the Florida Charter Bus Company team at 305-359-5975 to reserve a bus for your group trip.
Before booking your charter bus, you'll need to finalize your itinerary. Need a few ideas on what cities should be at the top of your must-visit list? Keep on reading to learn more about some of Florida's most historic towns!
Saint Augustine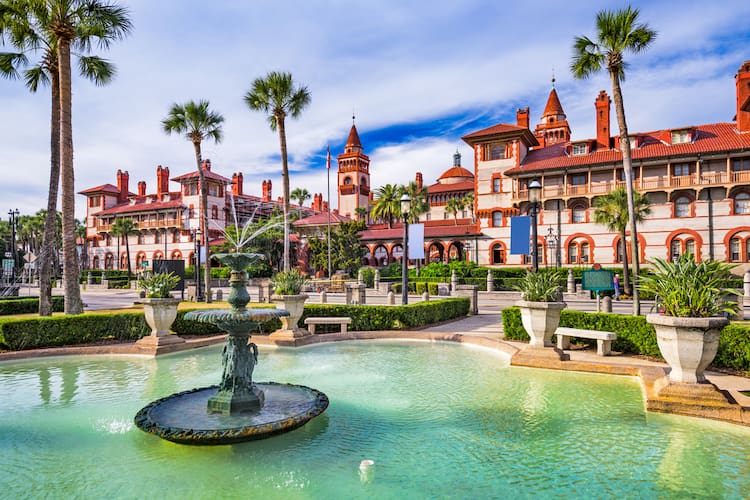 When was Saint Augustine established?
Saint Augustine was established in 1565 by Spanish travelers who named the settlement "San Agustín." It became an official US territory in 1821.
Why you should visit Saint Augustine
At more than 450 years old, Saint Augustine is the oldest continuously-inhabited European settlement in the country. The city has dozens of sites for travelers to learn about its long and rich history. Saint Augustine is also an easy and quick day trip for groups traveling from Jacksonville.
What you should do while visiting
Whether your group enjoys museums, monuments, or more interactive ways to explore history —Saint Augustine has something for you. The Castillo de San Marcos National Monument and Fort Matanzas National Monument are some of the city's most popular historic attractions. These Spanish forts offer insight into the many battles that took place during Saint Augustine's early years.
The St. Augustine Maritime Museum is a must-see for anyone interested in lighthouses, while architecture lovers will enjoy the Lightner Museum in the historic Alcazar Hotel. Traveling with kids? Check out the St. Augustine Pirate & Treasure Museum for fun interactive exhibits with real artifacts, like the only true "pirate treasure chest" in the world!
If you're traveling with a group of adults, visit the St. Augustine Distillery for a few drinks and a tour. The locally-owned distillery is located in a restored ice plant that was built in 1907. Today, the award-winning distillery serves up some of the best-quality liquors in the region. Before ending your day, take a peek into the local shops and galleries along Saint George Street for souvenirs.
Where to park your charter bus rental
Parking in the city's historic area can be tough during peak travel times like spring and summer. Finding a spot to park a car can be tough, let alone a charter bus. Your best option to find parking for your charter bus is to reserve parking ahead of time at public lots like the one along Riberia Street. Parking here is free during the day on a first-come-first-served basis and $35 overnight. Your bus driver can park here after dropping your group off at your destination of choice.
Parking address: 3 Riberia St, St. Augustine, FL 32084
Phone: 904-484-5160
Key West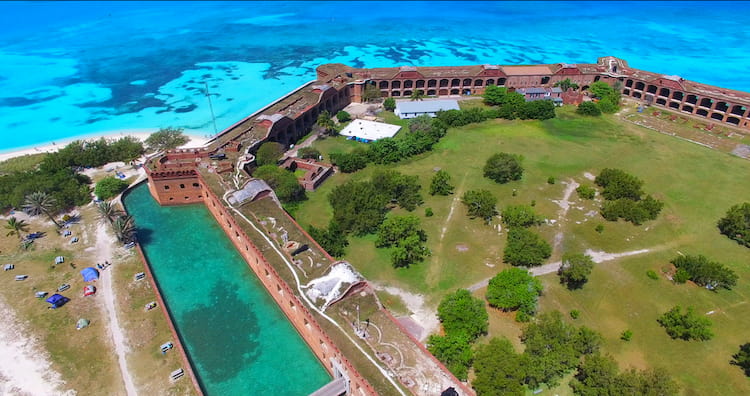 When was Key West established?
Originally named Las Martines by conquistador Ponce de Leon, the island was founded in 1513 and stayed under Spanish rule for quite some time. Key West was purchased by the US from Spain in 1822.
Why you should visit Key West
Not only are the Florida Keys beautiful, but they're a fun place too! No matter your age, there's plenty to do around the laid-back island city. It's a party and relaxation city for adults on vacation, but it can also be a family-friendly place with nature exhibits and water activities.
What you should do while visiting
Bibliophiles and history enthusiasts alike should make The Ernest Hemingway Home and Museum a top spot to visit. This museum served as the home to American author Ernest Hemingway from 1931 to 1939. Exhibits give insight into his life and time living in Key West. Be sure to say hi to the famous six-toed cats around the house as you visit. Additional must-visit museums in Key West include the Harry S. Truman Little White House, where the 33rd US President spent much of his vacation time, and the Key West Lighthouse Museum that doubles as a local art space.
Groups who'd rather learn outdoors than inside a museum should check out Fort Zachary Taylor Historic State Park and Dry Tortugas National Park. Fort Zachary dates back to the Civil War-era and today serves as the perfect area for snorkeling. Dry Tortugas National Park can only be accessed via boat or seaplane and should only be visited if you have at least a half-day to spend. The park houses seven small islands that are home to historic Fort Jefferson and an abundance of diverse sea life.
If you want to hang out with locals (and a few other tourists of course), take a stroll down historic Duval Street. You'll find street performers, local artisans, art galleries, and dozens of local bars and restaurants. Toward the end of your trip, be sure to watch the beautiful sunset on the water at Mallory Square.
Where to park your charter bus rental
Traffic down to Key West can be an absolute nightmare, so the last thing you'll want is to have parking issues when you get there. You'll want to reserve charter bus parking ahead of time at the Historic Seaport. This lot is run by the city, and day parking for all buses is $100 and pick-up/drop-off is free with a 15-minute time limit. Keep in mind that full-sized motorcoaches are not allowed in Downtown Key West due to narrow and uneven roads, so you'll need to organize a drop-off and pick-up location around the perimeter.
Parking address: 908 Caroline St, Key West, FL 33040
Phone: 305-809-3983
Pensacola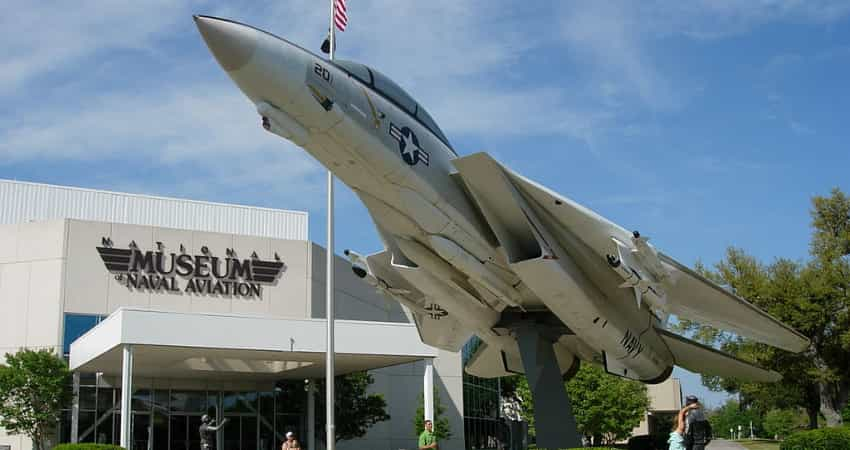 When was Pensacola established?
Pensacola and Saint Augustine have duked it out for the contested title of "Oldest City in Florida" for a while. The land around Pensacola was developed as a relatively short-lived Spanish colony in 1559 but wasn't established as a continuously-inhabited settlement until 1698.
Why you should visit Pensacola
If you're looking for sandy beaches and vibrant nightlife in a historic setting, Pensacola is the place for you. It's the perfect site for a family vacation, a college spring break, or even a beachside bachelor/ette party. Pensacola also has a variety of maritime museums and historic neighborhoods for groups who aren't too keen on the Florida heat on the beach.
What you should do while visiting
Located right next to Downtown Pensacola, the Seville Historic District is a great place to stroll around and learn about the area's history. Within the historic district is the Historic Pensacola Village. This village includes the T. T. Wentworth Jr. Florida State Museum, the Museums of Commerce and Industry, the beautiful Old Christ Church, and a handful of historic homes. Guided tours are available with pre-registration through Historic Pensacola.
Travelers interested in aviation or maritime history should plan time to visit the National Naval Aviation Museum, Fort Barrancas, and the Pensacola Maritime Museum. The aviation museum has more than 4,00 artifacts and 150 aircraft that have been used throughout history in the Navy, Marine Corps, and Coast Guard. The Pensacola Maritime Museum and Fort Barrancas are located on the active Naval Air Station Pensacola base, which is closed to the public at times. Be sure to visit their website before planning your trip.
Beachgoers will have several spots to choose from to soak up the sun. Visit Johnson Beach, Perdido Key State Park, Gulf Islands, or Santa Rosa Island for a quiet, family-friendly time. On the other hand, if you're visiting for a massive beach party, Pensacola Beach is where you'll want to be.
Where to park your charter bus rental
During the busy season, finding street and public lot parking for your charter bus may be difficult. Thankfully, there are a few RV parks around the city that may offer daily parking for oversized vehicles.
Tallahassee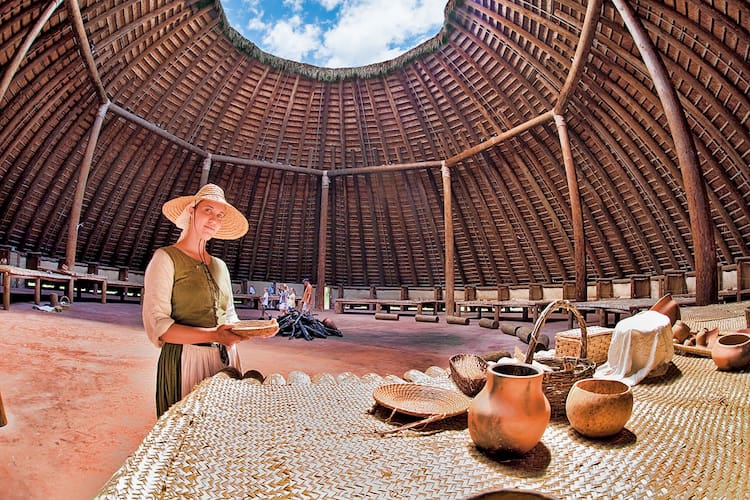 When was Tallahassee established?
Originally inhabited by the Muscogee and Apalachee native tribes before being taken over by Spanish missionaries in the 17th century, Tallahassee became an American territory in 1821 after being purchased from Spain and was established in 1824 as Florida's capital city.
Why you should visit Tallahassee
Tallahassee has a lot of history under its belt as a center for higher education as well as state government. You'll also find a variety of ways to explore local history through museums, archaeological sites, and nature preserves.
What you should do while visiting
It's difficult to talk about Tallahassee without mentioning its universities. Florida State University is the oldest institution of higher learning in Florida, and Florida A&M University is the state's largest and only public historically black university. Both schools have beautiful brick campus buildings that are amazing backdrops for group photo ops. If you're traveling with minors and want them to get a feel for what it's like to be in college, consider booking a guided historic tour of the schools.
If you're interested in Tallahassee's pre-university history, consider visiting Mission San Luis de Apalachee and Lake Jackson Mounds Archaeological State Park. Mission San Luis served as a Roman Catholic mission and the western capital of Spanish Florida from 1656 to 1704. Costumed reenactors show visitors what everyday life was like for Spanish settlers and Apalachee Native Americans in the mission.  Lake Jackson Mounds Archaeological State Park is the site of earthwork mounds created by people of the Fort Walton culture between 1000 and 1500. These mounds served as an important ceremonial center for centuries before being abandoned and later converted into a protected park with hiking trails in 1966.
History lovers who want to get even more in touch with nature will want to put the Tallahassee Museum at the top of their itinerary. The Tallahassee Museum is equal parts wildlife refuge, history museum, and adventure course area. You can go zipline, take a ropes course, learn about Florida's history in a plantation house exhibit, and visit a variety of animals like Florida panthers, black bears, and bald eagles.
Where to park your charter bus rental
Central parking in Tallahassee can be found at the Leon County Civic Center for $35 or for free farther away from Downtown at Governor's Square Mall.
Leon County Civic Center (Donald L. Tucker Civic Center) Address: 505 W Pensacola St, Tallahassee, FL 32301
Phone: 850-644-7469
Governor's Square Mall Address: 1500 Apalachee Pkwy, Tallahassee, FL 32301
Apalachicola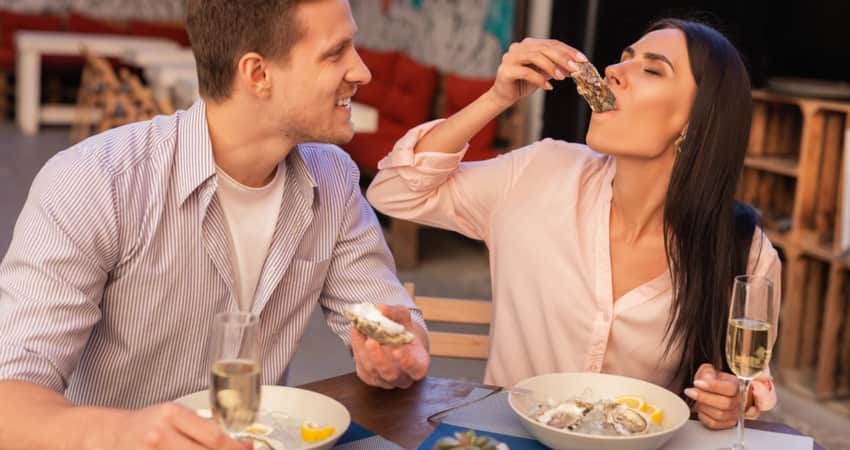 When was Apalachicola established?
Apalachicola was originally a Spanish colony between the years 1513 and 1763. After passing between several powers, the area was eventually acquired by the United States. Named after the Apalachicola tribe that once inhabited the area, this coastal Florida city was fully established under its current name in 1820.
Why you should visit Apalachicola
Apalachicola is actually an easy day trip from Tallahassee! If you'll be in Tallahassee for a few days, hop on your bus rental and spend an afternoon in Apalachicola hanging out with the Panhandle locals. You'll find a ton of delicious seafood and local shops in a charming historic waterfront setting.
What you should do while visiting
As one of Florida's lesser-known waterfront spots, Apalachicola is a part of what locals call the Forgotten Coast. The Apalachicola Historic District is home to several historic homes, including 1800s antebellum-style houses like the Orman House Historic State Park. Each room in the house is filled with original furniture, decor, and period clothing. Guided tours are available of the museum and the adjoining Chapman Botanical Gardens.
Before continuing on to visit other historic homes like The Raney House Museum, stop by local eateries along Main Street for tasty seafood and drinks. The historic area of Apalachicola has several seafood restaurants like The Station Raw Bar, Up The Creek Raw Bar, and Owl Cafe. If you're with a group of adults who want a few brews, stop at locally-loved Oyster City Brewing Company. This brewery has great beer and occasional small bites depending on the season.
Where to park your charter bus rental
Apalachicola isn't generally too crowded compared to bigger towns on this list, which makes parking a bus rental much easier. Your charter bus driver will find many street parking options along First Avenue and Market Street. If parking is looking tight, your driver can opt to park in Battery Park Marina.
Battery Park Marina Address: 1 Bay Ave, Apalachicola, FL 32320
Book a Historic Trip with Florida Charter Bus Company
Wherever you plan to go on your group trip, Florida Charter Bus Company has your transportation taken care of. A private bus rental is the best way to safely and comfortably explore all of the history throughout some of Florida's oldest cities. Call 305-359-5975 at any time to rent your bus today!
Recent Posts
Do you need to rent a charter bus?