A Beginner's Guide to Miami
Planning to visit Miami soon, but have no idea where to start your tour? There's much more to do in the Magic City than hitting the beach (although you still can, of course!). If you're traveling with a group, it's all the more important to create an agenda that lets you enjoy everything the city has to offer in a short amount of time.
Look no further — we've got you covered with this beginner's guide to the Magic City. You'll learn about Miami's most popular neighborhoods, transportation options, top beaches, restaurants, art spots, and shopping centers so that you can create a tour that works for your group.
No transportation? No problem. Whether you're traveling from Tampa, Orlando, Jacksonville, or Ft. Lauderdale, Miami Charter Bus Company can help you find a private bus rental that will keep you out of Miami's infamous heat. When you're ready to start your trip, call Miami Charter Bus Company at 305-742-0966 for a free quote.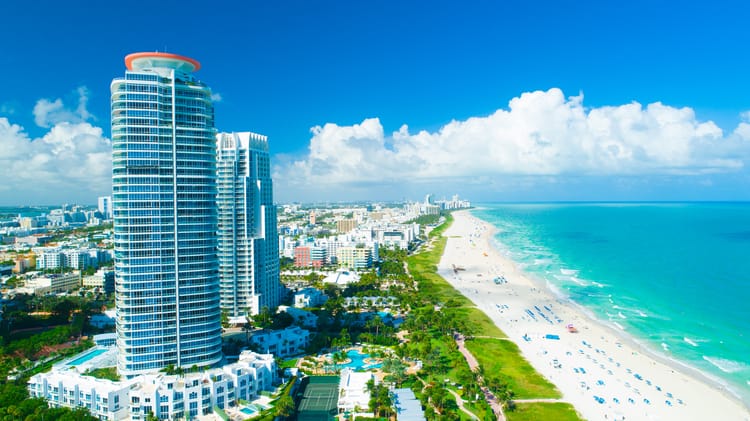 Miami Transportation
First up: How do you get around Miami once you've arrived in the city? You have three options: public transportation, rental car, and private bus rental.
Public Transportation
Miami-Dade Transit (MDT) offers a bus, rail, and shuttle system that can take you through the city. The rail is a good fit for exploring downtown Miami and the areas going down South Dixie Highway. The bus can take you out further, but the schedule can diminish your flexibility.
Rental Car
Exploring Miami by rental car is a good choice for families, couples, and solo travelers. Car rental agencies are scattered throughout the city, and parking is typically available the further out of central Miami you travel.
If you're planning to explore central neighborhoods such as Brickell and Wynwood, though, you'll want to skip the rental because of parking costs. The case is the same if you're planning on going anywhere on Collins Avenue.
Private Bus Rental
A Miami bus rental is the most comfortable and convenient choice for small and large groups. You'll be able to create your own schedule while keeping your group together, and with the wide range of prices, a bus rental can fit any budget — especially if you separate the cost per person.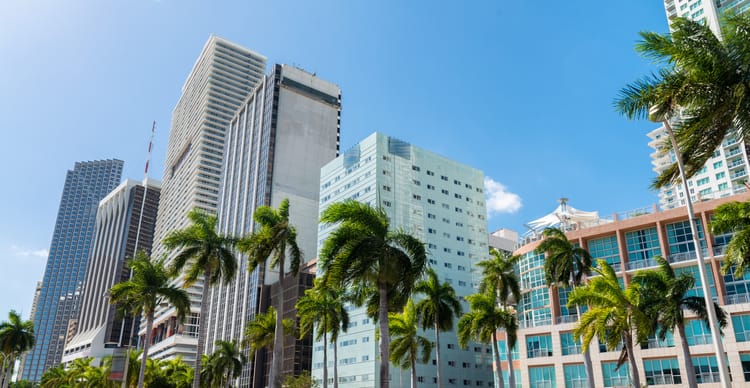 Miami's Most Popular Neighborhoods
Miami has a wide variety of neighborhoods that range from artsy to eclectic to upscale. While you could travel anywhere in Miami and have a great time, the following neighborhoods are especially notable because they're a big part of the city's art and culture scene
As a starting point, we've curated a single activity, restaurant, and bar for each neighborhood.
Wynwood
Wynwood is located on the northern side of Miami and is primarily known for its vast collection of murals and street art. It's a highly walkable area with plenty to see and do on foot. You'll want to stop in Wynwood for the art and the nightlife. Tip: Parking is difficult here. Consider finding private group transportation or Ubering to the neighborhood.
Here are our recommended stops in Wynwood.
Activity: Wynwood Murals, 2520 NW 2nd Ave, Miami, FL 33127
Food: KYU, 2003 N Miami Ave, Miami, FL 33127
Drink: Gramps, 176 NW 24th St, Miami, FL 33127
Little Havana
Little Havana is located west of Miami and is known as the hub of Cuban culture in the city. Like Wynwood, it offers plenty in the way of public art, food, and drink. You'll want to find transportation to get there, but it's easy to explore on foot. Stop here to get a taste of authentic Cuban culture.
Here are our recommended stops in Little Havana.
Activity: Calle Ocho Walk of Fame, SW 8th St, Miami, FL 33135
Food: Old's Havana Cuban Bar & Cocina, 1442 SW 8th St, Miami, FL 33135
Drink: Bar Nancy, 2007 SW 8th St, Miami, FL 33135
Brickell
Want to shop? Then you must stop by Brickell. This upscale neighborhood is home to the Brickell City Center, a stylish outdoor shopping mall that includes some of Miami's top stores, restaurants, and bars. Or simply stop by for the architecture. This is another destination where Ubering or renting a bus would be beneficial; there is no free parking.
Here are our recommended stops in Brickell.
Activity: Brickell City Centre, 701 S Miami Ave, Miami, FL 33131
Food: Novecento, 1414 Brickell Ave, Miami, FL 33131
Drink: Barsecco, 1421 S Miami Ave, Miami, FL 33130
Miami Design District
Located adjacent to Wynwood, the Miami Design District is a luxury neighborhood that's especially apt for architecture and shopping fans. This is the easiest stop on your tour of Miami because visiting the district itself is your activity. Simply get off your charter bus and explore it on foot! If you're in the mood to visit a museum, you can stop by the Institute of Contemporary Art located at 61 NE 41st St, Miami, FL 33137.
Here are our recommended stops in the Miami Design District.
Activity: Miami Design District, 4000 NE 1st Ave, Miami, FL 33137
Food: Mia Market Miami, 140 NE 39th St STE 241, Miami, FL 33137
Drink: Lagniappe, 3425 NE 2nd Ave, Miami, FL 33137
Coconut Grove
For a more relaxed stop in your Miami trip, go to Coconut Grove, a neighborhood that sits right on Biscayne Bay. It's especially great for outdoor lovers due to the multitude of parks. We'd definitely recommend stopping by Peacock Park (2820 McFarlane Rd, Miami, FL 33133) and David T. Kennedy Park (2400 S Bayshore Dr, Miami, FL 33133), but if you're looking for a more structured outing, hit the Vizcaya Museum & Gardens instead.
Activity: Vizcaya Museum & Gardens, 3251 S Miami Ave, Miami, FL 33129
Food: Greenstreet Cafe, 3468 Main Hwy, Miami, FL 33133
Drink: Glass & Vine, 2820 McFarlane Rd, Miami, FL 33133
Little Haiti
Little Haiti is to Haitian culture what Little Havana is to Cuban culture. Stop by to get a taste of Haitian cuisine and learn more about Afro-Caribbean heritage.
Activity: Little Haiti Cultural Center, 212 NE 59th Terrace, Miami, FL 33137
Food: Chef Creole Seasoned Restaurant, 200 NW 54th St, Miami, FL 33127
Drink: Base Camp MIA, 300 NE 61st St, Miami, FL 33137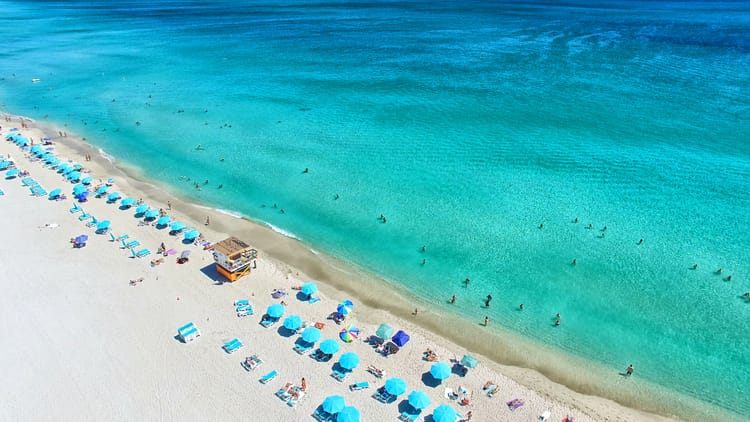 Miami Beaches
Once you've explored Miami's best neighborhoods, it's time to hit the beach. South Beach is the most popular and well-known option and a good choice for first-time travelers due to its nearness to other attractions. North Beach, Haulover Beach, and Bal Harbour Beach are better options if you'd like to be away from the hubbub.
South Beach
South Beach
Miami Beach, FL 33139
North Beach
North Beach
Miami Beach, FL 33140
Haulover Beach
10800 Collins Ave
Miami Beach, FL 33154
Bal Harbour Beach
Bal Harbour Beach
Miami, Florida 33154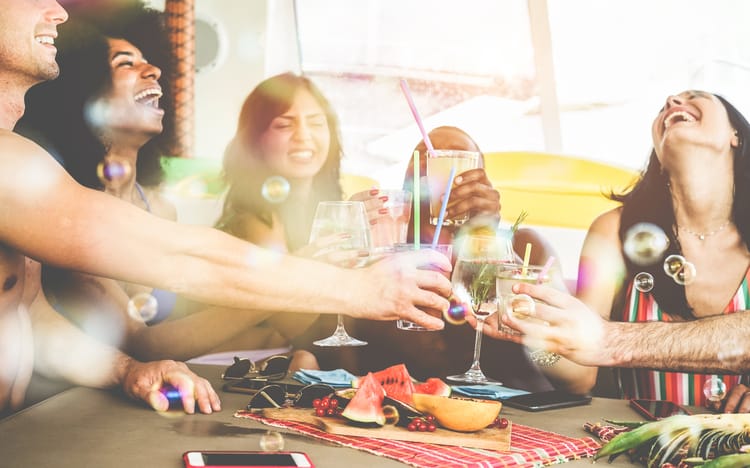 Miami for the Foodie
You'll find plenty to eat in Miami. European, Latin American, and Asian fare are just a few of the options you'll have during your time in the city. Below are some of the best restaurants in Miami.
Mandolin Aegean Bistro
4312 NE 2nd Ave, Miami, FL 33137
(305) 749-9140
La Mar by Gaston Acurio
500 Brickell Key Dr, Miami, FL 33131
(305) 913-8358
KYU
251 NW 25th St, Miami, FL 33127
(786) 577-0150
Amara at Paraiso
3101 NE 7th Ave, Miami, FL 33137
(305) 702-5528
These are not hole-in-the-wall places. For more lowkey experiences, consider visiting Clive's Cafe at 5890 NW 2nd Ave and The Cocinita Miami at 70 SE 5th St, Suite 107.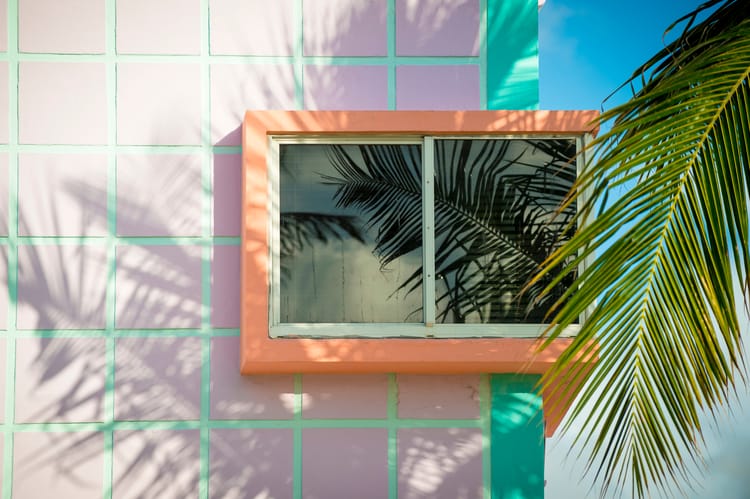 Miami for the Art Lover
Miami is a hub of art and design — any art lover will find something to love here. The best part? You can enjoy the best of Miami's art scene for free by simply walking around the neighborhoods. That said, you can still enjoy a museum or two. Below are some of the stops you should add to your itinerary.
Institute of Contemporary Art, Miami
61 NE 41st St, Miami, FL 33137
(305) 901-5272
Wynwood Walls
266 NW 26th St, Miami FL 33127
(305) 531-4411
Pérez Art Museum Miami
1103 Biscayne Blvd, Miami, FL 33132
(305) 375-3000
ARTECHOUSE Miami
736 Collins Ave.
Miami Beach, FL 33139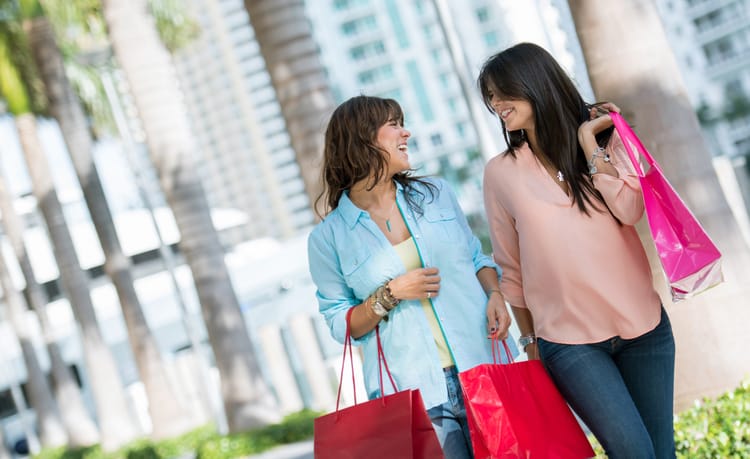 Miami for the Shopaholics
Whether you're looking to do some much-needed upscale shopping or window browsing, you'll be sure to fulfill both of those needs in Miami. Stop at the Brickell City Center for an upscale experience and Lincoln Road Mall for more relaxed browsing. The Shops at Midtown offer the essentials, including access to Target, while Bayside Marketplace is the perfect bayfront mall.
Brickell City Centre
701 S Miami Ave, Miami, FL 33131
(305) 350-9922
Lincoln Road Mall
Lincoln Rd, Miami Beach, FL 33139
The Shops at Midtown Miami
3401 N Miami Ave, Miami, FL 33127
(877) 225-5337
Bayside Marketplace
401 Biscayne Blvd, Miami, FL 33132
(305) 577-3344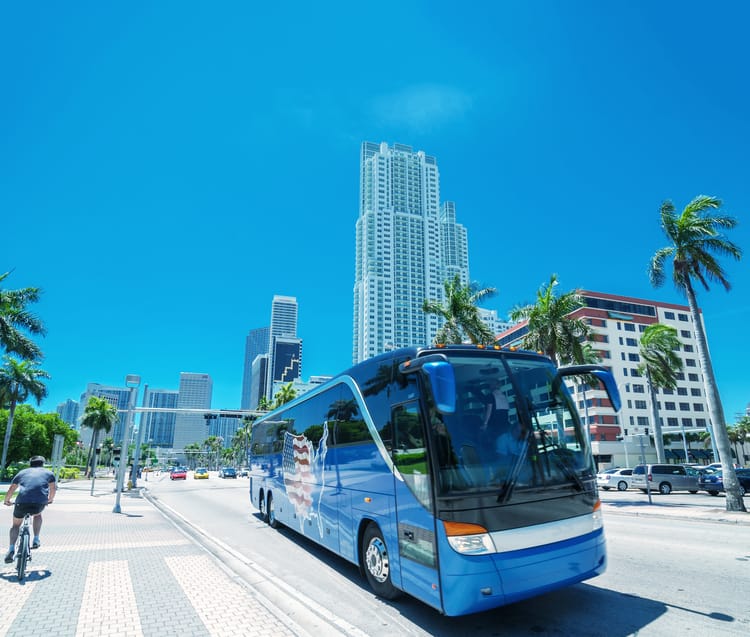 Miami Charter Bus Parking
Parking in Miami — especially in the downtown areas and Collins Ave — is famously difficult. Thankfully, there are plenty of surface lots where your driver can park. Your charter bus driver will either park at a surface lot or leave the area and return when it's time for you to depart.
If you're planning to eat at a restaurant that has a private parking lot, be sure to call in advance to make sure that your driver can park there.
Plan the Perfect Miami Group Trip with Florida Charter Bus Company
Florida Charter Bus Company is here to help you plan the perfect Miami trip — no prior experience with the city required. Simply sit back, relax, and let us take care of all the logistics. Call us at 305-742-0966 to get a free, no-obligation quote.
Recent Posts
Do you need to rent a charter bus?