Florida Cruise Transportation Services with Florida Charter Bus Company
Going on a cruise is one of the most fulfilling experiences you can imagine. Traveling the high seas with friends, family, or complete strangers has a unique appeal, providing a unique environment for you to make lasting memories.
However, enjoying these moments doesn't always come easy. Getting to and from your cruise liner's port can be tricky. Out of town visitors frequently have difficulty finding an efficient way to get from the airport or their hotel to the dock, because both can be dozens of miles away. Florida Charter Bus Company mitigates this problem by booking private charter bus and minibuses shuttle services to and from major ports along Florida's coast.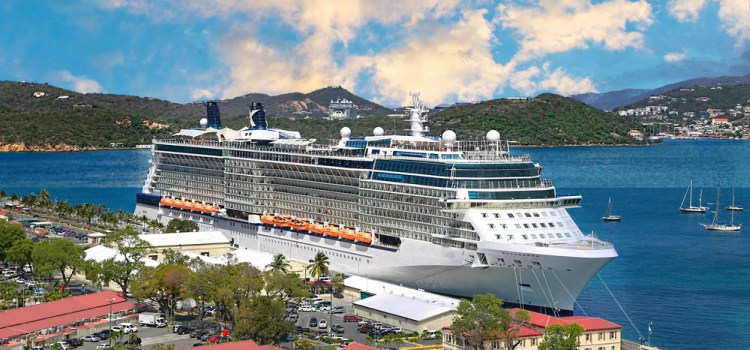 Florida Charter Bus Cruise Transportation Services
Door-to-Door Chauffeur
If you're heading to the cruise straight from your home, you can arrange door-to-door transportation for you, your friends, and your family. All you have to do is call a reservation specialist at 305-359-5975 and create an itinerary with specified pickup times and locations.
This is also a great option for those who don't feel comfortable leaving their cars unattended for several days at the port. Pack all of your luggage, set it by the door, and wait for your personal chauffeur to come get you.
Airport and Hotel Shuttles
Getting from your hotel or airport to the port can be expensive. Rideshare apps can charge you more than $50 per ride depending on distance, and public transportation services may be limited based on your location. Florida Charter Bus Company provides private shuttle services from any airport or hotel in the state.
Long-Distance Transport
You don't have to be anywhere near your cruise's port to enjoy a private coach ride. Because we work with a network of buses in every part of the state of Florida, no location is too far for us to come pick you up.
Benefits of Charter Bus Transit
More Comfortable Rides
Charter buses provide more enjoyable riding experiences than airplanes, taxis, and public transit. While these options may be more popular, they offer fewer amenities than a private coach does. Charter and minibuses may be fitted with premium amenities such as reclining seats, WiFi, climate-controlled cabins, flat-screen TVs, DVD players, lavatories, overhead storage bins, and luggage bays. These features help minimize the restlessness and anxiety groups traveling longer distances may feel.
Extra Luggage Space
When preparing for an extended vacation, you may have difficulty packing every item and article of clothing you'd like to bring. When you're flying or taking a cab to the port, you typically have to minimize your luggage to two bags to avoid fees and cramped seating. With a charter bus, the overhead storage bins and luggage bays give you ample room to pack as many bags as you'd like.
Simplified Group Unification
With a large group of family and friends headed to a cruise, it's almost impossible to keep everyone together. It's hard enough finding everyone once you're on the boat, but the commute to the ship doesn't have to be that way. Instead of separating your group into multiple cars and flights, book one full-sized charter bus to keep everyone together.
Minimized Group Travel Expenses
If everyone in your group is traveling from the same area, a private coach rental can significantly minimize collective travel expenses. Instead of having everyone take separate flights or cars and pay for gas and parking, book a bus that can transport everyone at once. If you want to skip out on unwanted overnight hotel fees, schedule your itinerary so the coach arrives at the port just before cast off.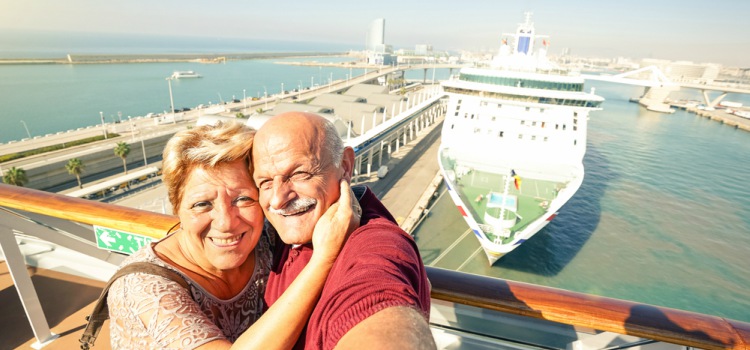 Travel Tips to Remember:
You may have booked your cruise already, but there are still some important things to keep in mind as you prepare for the trip:
Book Transportation Immediately
Right after you book your cruise, be sure to book your transportation. Rates surge based on the season, and there's no guarantee that your preferred means of transportation will be available at a later date.
Pack Luggage Early
There's nothing worse than trying to figure out what you need to bring right before a trip. The added pressure almost always ensures that you forget something important, and may cause you to miss your ride if you're unlucky enough. Make sure your bags are packed a few days before the trip, so you're fully prepared.
Arrive Early
You never know what can happen on the road. Make sure you plan an itinerary that allows you to arrive a few hours before the boat casts off so you're prepared for any delays that may occur on or off the road.
Keep Your Group on the Same Page
The larger your group is, the more important it becomes for everyone to consistently communicate with one another. This prevents anyone from getting left behind and ensures that everyone is aware of any changes in plans. Confirm that everyone knows pickup times and locations, as well as where you're headed.
Communicate with Your Driver
The morning of your trip, look out for an email with your driver's name, contact information, and arrival time. You never know what may happen on the day of your trip, so it's important to stay up-to-date with any changes.
Ports that Florida Charter Bus Company Services:
Florida Charter Bus Company provides transportation services to every major port in Florida, including:
● Port Everglades & Fort Lauderdale
Prepare to Set Sail by Booking Today
You've bought your tickets and you're ready to kick back, but you still haven't decided how you're going to get to the ship. Don't stress about it, we're here to help. Call Florida Charter Bus Company today at 305-359-5975 to book your cruise-day transportation!
Recent Posts
Do you need to rent a charter bus?