Best Beaches to Visit in Miami Before the Summer's Over
It is never too soon to plan a beach vacation in Miami. Some people might even argue a single beach trip isn't enough. Why not two? Or even better—five?
We can help. No matter where you come from, we at Florida Charter Bus Company would be thrilled to get your group to the best Miami beaches without the stress of finding your own group transportation.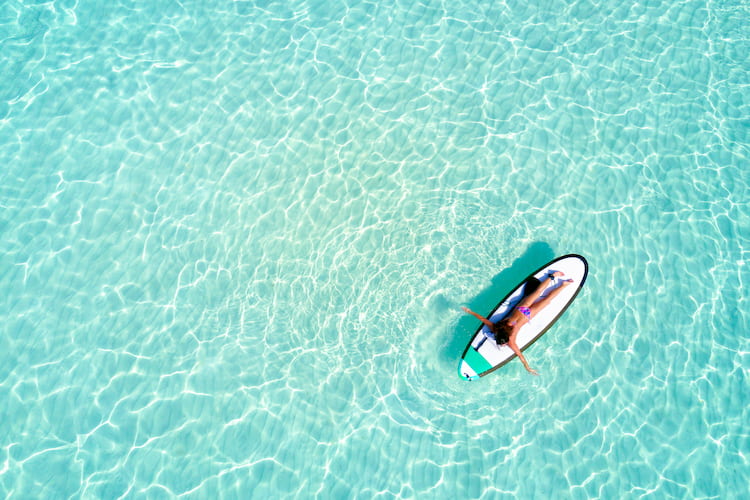 Florida is infamously muggy all year round, but the humidity and heat gets unbearable during summertime. Don't skimp on necessary luxuries such as air conditioning during your ride.
Your Miami charter bus will also come with countless comforts not found in a car: reclining seats, wide windows, onboard restrooms, onboard WiFi, spacious storage bays, and individual outlets. If you or a friend uses a wheelchair, we'd be happy to match you with the perfect ADA-approved model for your trip.
Ready to hit the road? Count on the following spots to deliver the best beach experiences around Miami: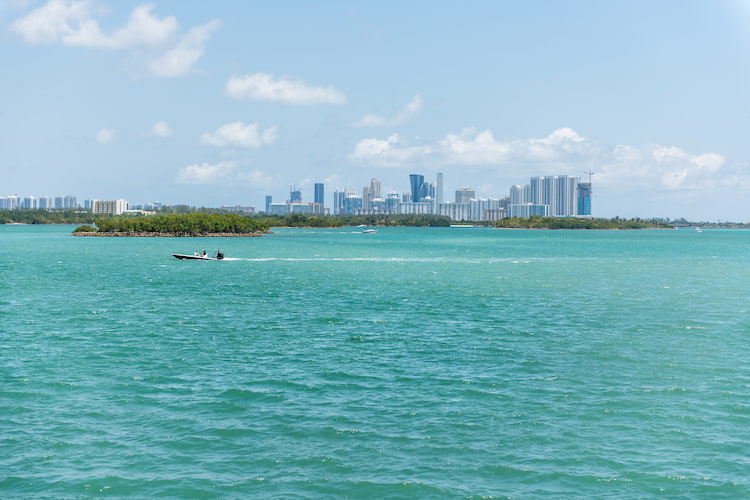 1. Surfside Beach
This sandy strip of perfection is nestled right below Bal Harbour and above North Beach. Not as crowded as Miami Beach but close enough to the hubbub that you can get there in a blink (only 20 minutes away), Surfside Beach strikes the right balance between "chill" and "lively."
How to get to Surfside Beach with a group: Though parking is available nearby, a bus rental  would best serve your group. Your driver will drop you off on Collins Avenue. From there, the beach is a short walk away.
Best restaurants near Surfside Beach: Flanigan's Seafood Bar and Grill on Harding Avenue, Le Sirenuse Miami on Collins Avenue,  Backyard BBQ & Brew on Harding Avenue.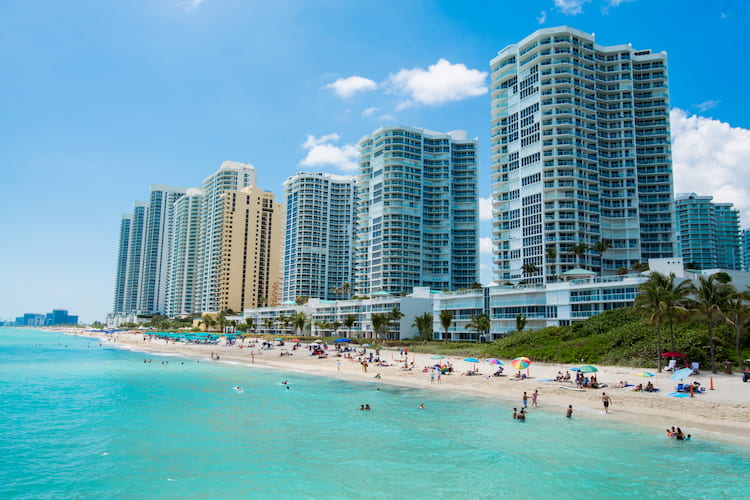 2. Sunny Isles Beach
The city of Sunny Isles Beach boasts an upscale charm thanks to the luxurious resorts lining its coast. Don't worry about paying for an expensive resort to enjoy the beach, though; there are plenty of public entry points, such as Pier Park, Heritage Park, and Samson Oceanfront Park.
How to get to Sunny Isles Beach with a group: Collins Avenue is notoriously busy. Skip the stress of navigating this crowded thoroughfare, and let your bus driver drop you off near the beach entrance. Afraid it'll be too expensive? Check out our bus rental pricing guide to gauge an estimate.
Best restaurants near Sunny Isles Beach: El Tropico Cuban Cuisine on Collins Avenue, Chayhana Oasis on Sunny Isles Boulevard, Old Lisbon Restaurants on Collins Avenue.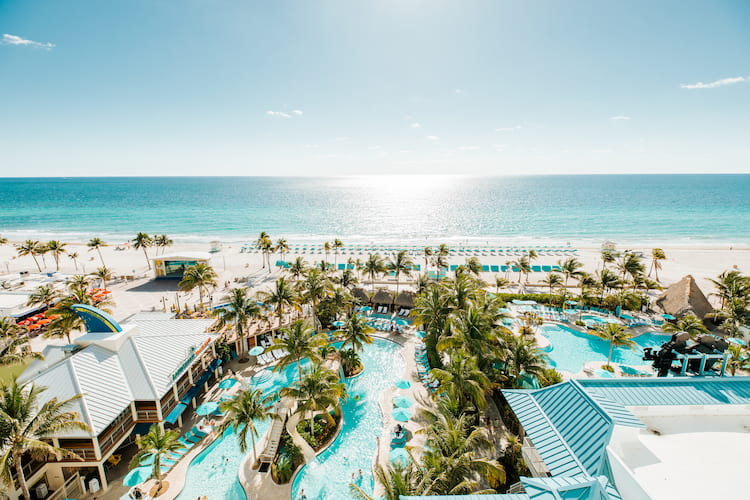 3. Hollywood Beach
This thin strip of sand might be a little out of the way, but the trip is well worth it. Embellished with a few art deco condos and sparse low-rise buildings, Hollywood Beach is the best getaway to enjoy the sun without having a skyscraper looming over you.
How to get to Hollywood Beach with a group: There's only one way to travel to Hollywood Beach, and that is through South Ocean Drive. If you want to bring coolers, beach umbrellas, and other beach gear, a Miami private bus rental is the perfect solution for your group.
Best restaurants near Hollywood Beach: Padrino's Cuban on Hallandale Beach Boulevard, Nicks Bar & Grill on North Boardwalk, CAFE CLUB by les artistes on Johnson Street.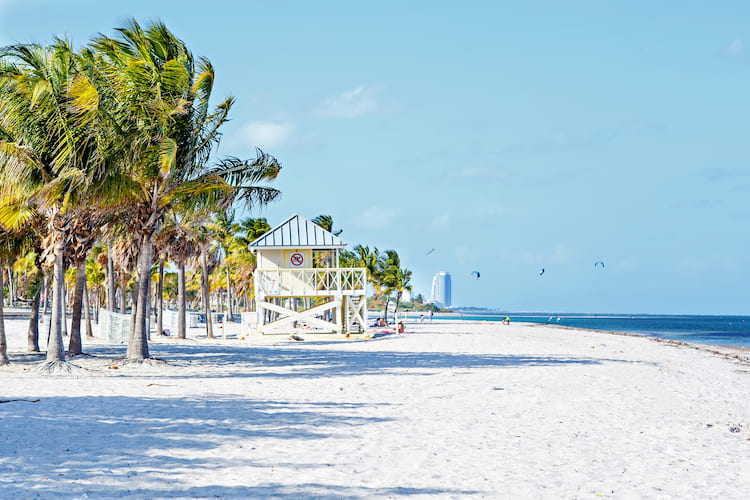 3. Crandon Park
Next, we head way south to the center of Key Biscayne. Just south of Virginia Key and Downtown Miami, Crandon Park is every nature-lover's dream: green, untouched, and perfectly chill.
How to get to Crandon Park with a group: This is the perfect group destination because of its ample parking and picnic areas. Though you could potentially take a caravan down to Crandon Park, a private bus will keep everyone much more comfortable. As you head there, you'll be able to focus on the scenery instead of on the road.
Best restaurants near Crandon Park: We don't recommend going to a restaurant for this one. Instead, bring all the food your group can eat and wolf down in one of the scenic picnic areas throughout the park.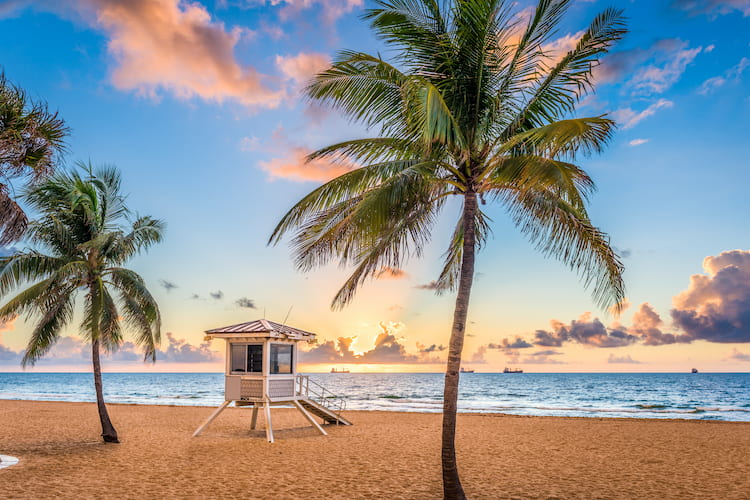 4. Fort Lauderdale Beach
This glittering 7-mile stretch of sand is an unmissable stop during your beach vacation. Both scenic and urban, Fort Lauderdale Beach will keep you close to the city while offering relaxing views of the ocean.
How to get to Fort Lauderdale Beach with a group: A boulevard runs right behind the beach, and parking is limited. Without question, a Fort Lauderdale bus rental is the best way to get there with a large group of family and friends.
Best restaurants near Fort Lauderdale Beach: McSorley's Beach Pub on North Fort Lauderdale Boulevard, Parrot Lounge on Sunrise Lane, Primanti Brothers on North Fort Lauderdale Boulevard.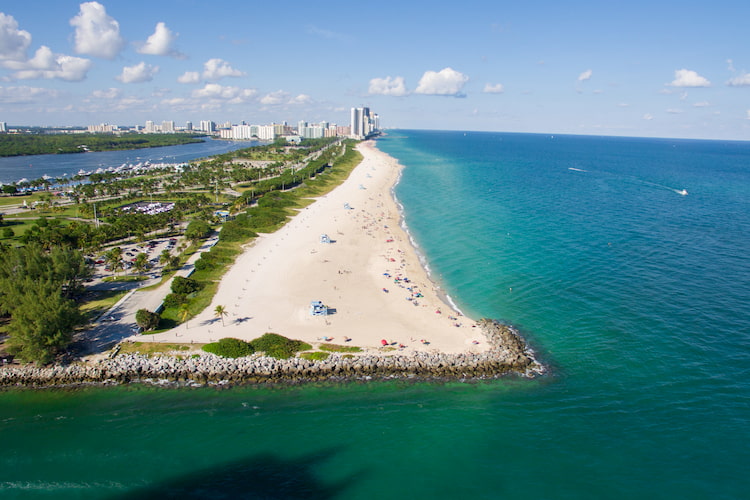 5. Haulover Park
Known for being tranquil, Haulover Park lies north of Bal Harbour and is removed from the urban racket of Sunny Isles Beach up north. Haulover Park is the perfect stop if your group is in the mood for both walking the pier and taking a swim on this serene beach.
How to get to Haulover Park with a group: The pier and beach are divided by Collins Avenue, which means that you might have to shuttle your group from one place to the next depending on your schedule. A small shuttle is the best solution for this stop.
Best restaurants near Haulover Park: If you stop on a Tuesday, you'll be in for a treat. Every Tuesday evening, Miami Food Truck Events brings an exquisite selection of the best food trucks in the area.
By now, you must be itching to hit the beach. So are we!
With a bus rental at your side, your next Miami beach vacation is only a hop away. Gather a group of family and friends and call our team at 305-359-5975 for an instant, no-obligation quote. We're always here to answer any questions—and to make sure everyone in your group has fun.
Recent Posts
Do you need to rent a charter bus?