The Ultimate Florida Road Trip: Part 1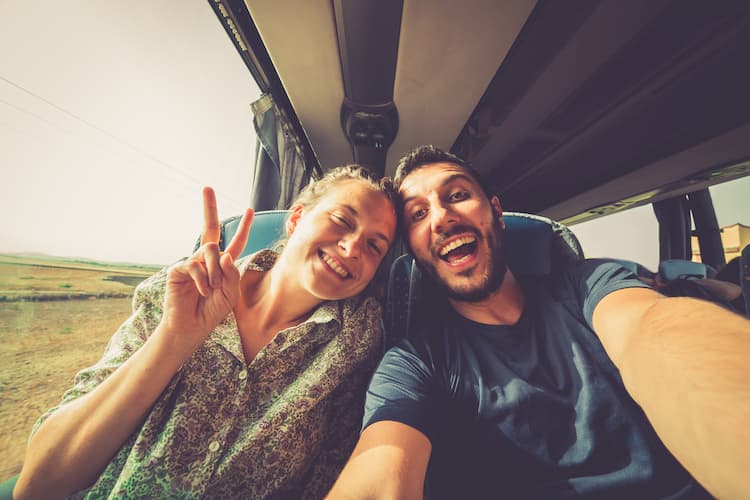 This summer, hit the road for the Florida trip you've always told yourself you'd make time to do! From the panhandle to the Keys, this gorgeous southern state has enough blue-water beaches, historic cities, epic theme parks, and outdoor adventures to keep you busy for weeks. For your convenience, we've gone ahead and compiled the stops we think would make the ultimate Florida road trip for you and your group of family or friends.
If you're ready to plan your Florida road trip, we're here to help you rent a charter bus for the journey. Riding in a charter bus rental is one of the more convenient and comfortable ways to enjoy a long road trip. Charter buses are large enough to fit everyone on your invite list along with their luggage and road trip essentials. All you need to do is sit back and relax with your professional driver at the helm. Create an epic itinerary, and enjoy the ride!
Part 1 of this road trip guide will take you through the finest of northern Florida. Start in Jacksonville and enjoy plenty of fascinating stops on the way to sunny Orlando! Read part 2 for the ultimate guide from Tampa all the way down to the Keys.
1.   Jacksonville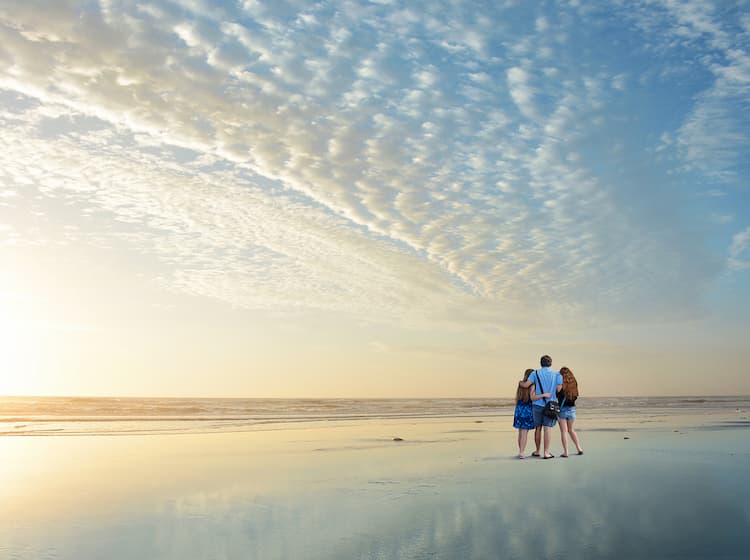 Make your first stop Jacksonville, Florida, a city known for its beach community, nature parks, world-class fishing, delicious seafood, and unique craft breweries. You'll find something for everyone here. Sports fans can catch an NFL football game, art lovers and history buffs can hit up a museum downtown, and outdoorsy folks will love exploring the largest urban park system in the nation.
If you're planning to explore Jacksonville's beaches and nature parks, go ahead and pack beach umbrellas, folding picnic tables, and coolers in the overhead compartments or undercarriage luggage bays of your charter bus. Your bus will have enough storage space to hold all of your luggage and beach gear, including bicycles and kayaks. So go ahead, gear up, and get outside!
Top 3 Destinations in Jacksonville:
Downtown Jacksonville. Head downtown to catch a game at TIAA Bank Field, where the NFL's Jacksonville Jaguars play, or learn to make your favorite candy at Sweet Pete's, the largest candy store in the southeast. When you're hungry, head down to the St. John's River waterfront for a laid-back meal at River City Brewing Company or Juliette's Bistro.
Jacksonville Zoo and Gardens. From giraffes and tigers to stingrays and zebras, more than 2,000 animals call the Jacksonville Zoo their home. Go to the Wild Florida exhibit to see local wildlife like alligators, North American black bears, bobcats and bald eagles. And what's a Florida trip without seeing marine wildlife? Get your fix at Stingray Bay, where you can pet and feed real stingrays.
Little Talbot Island State Park. This state park on the shore is known for miles of pristine beaches, great for hiking, biking, kayaking, and swimming. Little Talbot Island is also a much-loved place for surf fishing, so if you have them, pack your fishing poles! You'll find some great catches like redfish, flounder, and trout.
Next stop? Orlando, Florida! But first, what's a road trip without pit stops?
Bus Stop: St. Augustine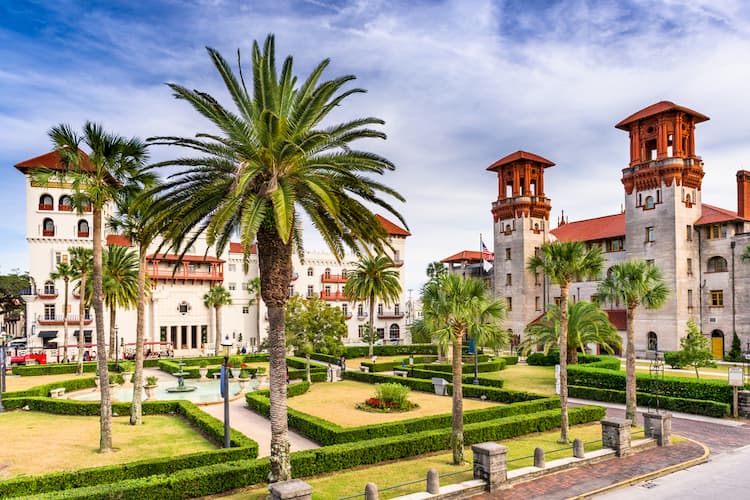 Definitely make time to stop for a day or so in St. Augustine, the oldest city in the U.S., known for its historic charm and Spanish colonial architecture. A mere 45 minutes south of Jacksonville, it's a good place to stop and stretch your legs on your way to Orlando. Head downtown to St. George Street, a pedestrian-only thoroughfare where you'll find an abundance of history, shopping, and restaurants like the Spanish Bakery Cafe and the St. Augustine Seafood Company.
Bus Stop: Gainesville
This Florida college town—home to the University of Florida—is only about an hour and a half southwest from Jacksonville. This might be a bigger stop on your list if you're planning a Florida college campus tour, but if you're just passing through, head to the Florida Museum of Natural History or visit one of the nature preserves. Ichetucknee Springs State Park is great for swimming in the turquoise water of Blue Hole Spring.
Bus Stop: Daytona Beach
Just two hours south of Jacksonville and an hour northeast of Orlando, Daytona Beach is worth a stop on your ultimate road trip. The DAYTONA International Speedway is a must-see for any NASCAR fanatics, and the white-sand beaches are a beautiful place to grab a quick bite, go for a swim, or spot sea turtle nests.
2.   Orlando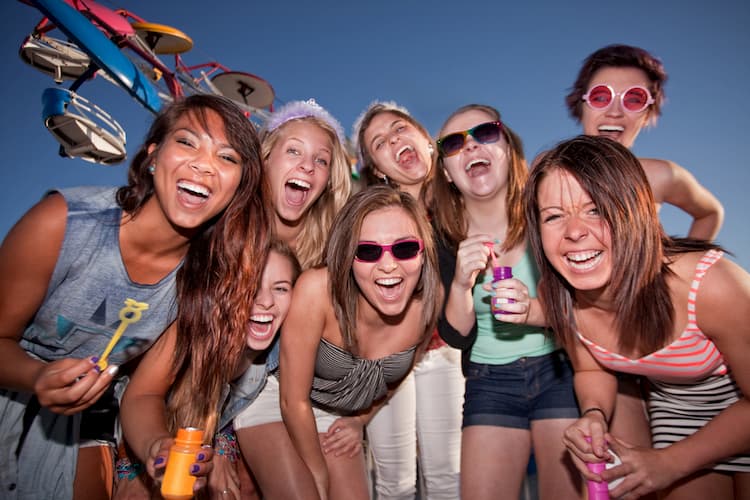 Beautiful Orlando, Florida is nearly synonymous with fun in the sun at world-famous theme parks—but Orlando isn't all about the resort life. If you're looking for a more cultural experience, read our "anti-theme park" guide to visiting Orlando. We cover the state's best Shakespeare theater, a museum solely dedicated to chocolate, and more you can do beyond thrill rides and rollercoasters.
Still, "when in Rome," right? If you're in Orlando to hit up as many theme parks as possible, plan a hop-on-hop-off tour with your private charter bus. You can arrange a multi-park itinerary that includes the best theme parks in Orlando, from Walt Disney to Universal Studios, and not have to worry about parking, navigating, or driving through theme park traffic. Start your Orlando adventure totally stress-free!
Top 3 Theme Parks in Orlando:
Universal Islands of Adventure at Universal Orlando Resort. Explore seven amazing and magical lands, including Marvel Super Hero Island and Jurassic Park. And of course, you can't leave without guzzling butterbeer and casting some spells at The Wizarding World of Harry Potter. If you get yourself a multi-park ticket, you can ride the Hogwarts Express between Hogsmeade at the Islands of Adventure and Diagon Alley at Universal Studios!
Magic Kingdom at Walt Disney World Resort. Kids and adults alike will love building fond memories on the dozens of rides and attractions in this park: the Mad Hatter's spinning tea cups, the Pirates of the Caribbean river cruise, the Splash Mountain water ride, and the Space Mountain epic coaster! Don't leave without snagging a photo with your favorite Disney characters, like Cinderella, Buzz Lightyear, and, of course, Mickey and Minnie Mouse.
Epcot at Walt Disney World Resort. Spend a day at Epcot World Showcase and travel the globe without leaving sunny Florida. Some highlights include the live wood-carving demonstrations in the Mexico Folk Art Gallery, the Miniature Bavarian Village, and The Eiffel Tower replica in the France Pavilion.
Next stop? Beautiful Tampa and Tampa Bay! But first—space rockets.
Bus Stop: Cape Canaveral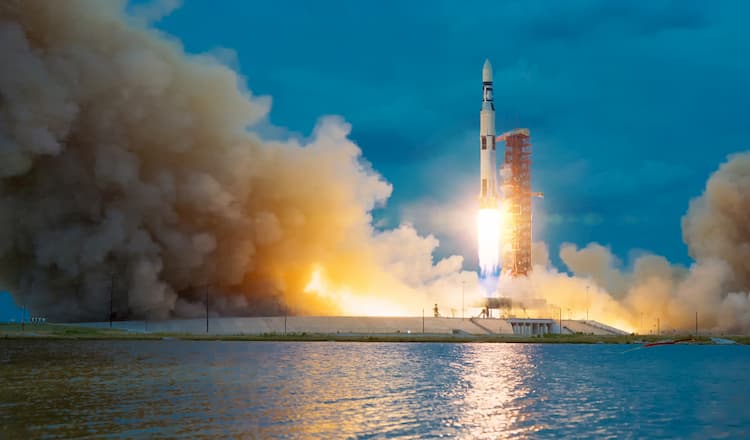 Just an hour east of Orlando is Cape Canaveral and the Kennedy Space Center. You'll definitely want to plan a pit stop here, especially if there's a live rocket launch event planned during the same time as your road trip. Even if there's no rocket launch, there's plenty to do. Take a bus tour to see behind the scenes, browse the U.S. Astronaut Hall of Fame, and marvel at real NASA space rockets in the Rocket Garden.
Rent a Charter Bus for Your Road Trip in Florida!
Now that you know how much Florida has to offer, go ahead and make the most of it! These destinations will make for a truly unforgettable trip. Florida Charter Bus Company has access to a wide selection of buses to make your road trip as simple and easy as possible. Everyone in your group can focus on enjoying the road trip while we handle all the transportation logistics. Call us anytime, 24/7, at 305-359-5975 to get a free quote for your road trip!
Recent Posts
Do you need to rent a charter bus?